Share This Post
Was it what we hoped for last February? Not really.  The Hokies missed out on 9 of the top 10 in-state according to Techsideline's rankings.  They missed out of 8 of the top 10 in-state according to Rivals.com and 247Sports.  We here at VTF listed VT with three top 10 recruits in-state for this recruiting cycle.  However, anyway you slice it, the Hokies did not do well enough in-state to bring in an elite recruiting class.
With that being said, the Hokies recruited well enough out of state to make up for several of those in-state misses.  All in all, you would struggle to give this class anything less than a B- grade based on the pure talent and skill level that the Hokies are bringing in.
For the first time since I began covering Virginia Tech football in 2007, Tech has signed a better offensive class than defensive class.  The depth on offense is better, the skill talent on offense is better, and there are less question marks going forward.  Usually, the Hokies go defense heavy and recruit a lot of athletes to fill needs on offense.  While there's some of that in this year's class, Tech focused on finding true wide receivers, true quarterbacks with strong arms, and big running backs with great vision.  They certainly accomplished all of their goals there. 
Defensively, the Hokies struck out on numerous in-state targets, all for different reasons.  Da'Shawn Hand wanted to play for the best and wound up at Alabama.  Jalyn Holmes is a "city guy" and wound up at Ohio State.  Andrew Brown and Quinn Blanding are part of a very anti-VT movement in the 757 and was baby fed by Mike London at UVA.  Derrick Nnadi, which is probably the most painful loss, opted to head out of state and play for the defending National Champions at Florida State. 
However, the players Tech got on defense all have a very high ceiling.  There are a few qualification issues that may arise but if Tech can get this entire defensive class on campus, I think you'll see at least 4 or 5 future starters emerge from this class. 
Let's break this down by position. 
Quarterbacks
The Hokies signed 4* Andrew Ford out of Pennsylvania, who has already enrolled, and 4* Chris Durkin out of Ohio.  Durkin is set to enroll this summer in July.  Neither of these two quarterbacks have the ceiling that Tyrod Taylor or Logan Thomas had when they arrived in Blacksburg.  But, they'll receive better coaching under Scot Loeffler and be inserted into a system that's designed to fit their strengths.  Going forward, you have to feel confident about one of these guys emerging as Tech's next big thing under center. 
Running Backs
Tech signed four guys who can play the position but ultimately, I think three of our RB signees stay at running back.  4* Marshawn Williams is already on campus and will make a splash immediately this spring.  He is joined by 4* Shai McKenzie who also enrolled early but will miss the spring practice session as he recovers from ACL surgery.  Lastly, Tech added DJ Reid to this class as a prep signee but there are some question marks surrounding Reid and whether or not he'll be able to enroll at Virginia Tech this summer.  
Overall, this is a very talented trio of backs.  McKenzie has earned some Kevin Jones comparisons with how no one can seemingly lay a hand on him in his highlights.  Williams is a load with good acceleration and good vision.  Both of these players will factor in down the road.
Wide Receivers
This group of wide receivers underwent some change yesterday but for the first time in awhile, the Hokies actually brought in a wide receiving corps that's impressive on an ACC scale.  The leader of this group is 4* Isaiah Ford, who committed to the Hokies yesterday.  He decommitted from Louisville in January and decided to sign with the Hokies.  Ford is a speedster with great body control and great hands.  He is the explosive playmaker on the exterior that the Hokies have been missing.
Aside from Ford, Tech signed 4* Cam Phillips out of Maryland.  Phillips is in the mold of a Jarrett Boykin.  He's a split end that's going to have to battle press coverage and beat opposing cornerbacks off the line of scrimmage.  He's a guy that plays bigger than he's listed and has ample room to grow.  He's a good prospect for the future. 
Lastly, Tech signed a pair of 3* prospects in Jaylyn Bradshaw and Kendrick Holland.  Bradshaw exploded onto the scene at Virginia Tech's camp, showing great speed, and good route running ability.  Coach Moorehead liked him enough to offer him that afternoon and he immediately accepted.  Holland is a very tall, very lanky receiving prospect who may have to prep before he arrives in Blacksburg.  He has a very high ceiling on the edge but he'll need to work on being able to beat man coverage more often. 
Tight Ends
The coaching staff probably wanted to sign two tight ends in this class but ultimately, things never materialized to sign a 2nd prospect.  The Hokies did sign 3* Xavier Burke from here in Virginia.  Burke was one of the first recruits to commit to the Hokies and stayed true to his word throughout the process.  Burke is a big body that can play either tight end or defensive end, depending upon where needs are the greatest.  He'll get a long look at tight end first and his upside at the position is noticeable.  He's extremely athletic for a player his size. 
Offensive Line
While Brady Taylor did jump ship to Ohio State, the Hokies still brought in four offensive linemen in this class.  The best of the group is going to be Billy Ray Mitchell, who has a nasty meanstreak at guard.  He plays every play at the same level and at the same intensity on film.  That is key to being a consistent player in college.
The Hokies also signed 3* Eric Gallo who is a terrific center prospect, 3* Tyrell Smith who is a combo guy that can play either right guard or right tackle, and Colt Pettit who will play left guard or right guard more than likely.
Offensive linemen are by far the hardest group to project so it's tough to talk about this group using any sort of absolutes.  I do like the potential here and you have to put your faith in Mike Gentry that he'll get these guys big enough to compete in the next year or two.  Tech does lose six seniors on the offensive line in December.
Defensive Line
_______________________________________________________________________________________

Hokie Fans! Do You Use a Smoker or BBQ for Pork or Beef? Or Do Any Type of Grilling?

Check out this Must Have tool for Handling and Shredding Smoked Pork or Beef.

Alsing Meat Claws
- These meat handler forks make shredding smoked pork or shoulder a breeze.

The folks at Alsing are offering Virginia Tech Fans the chance to get them on Amazon
at a 30% discount with Promo Code 'MEATCLAW'

Their only ask in returns is that you leave an honest review on Amazon once you purchase and use them!
______________________________________________________________________________________
The misses here are noticeable but Tech did land a very good defensive line haul.  In any other year this group would probably be more celebrated than they are.  4* Vinny Mihota was the earliest commit in this class and stayed true to this word throughout the process, even when Alabama extended an offer.  He is a bit of a tweener though at 6'4" and 245 pounds currently.  We'll have to see how he grows.  He did enroll early and is currently attending class at Virginia Tech.
Joining him at defensive end is Kevin Bronson, a very strong and quick player out of Florida.  He too could end up being a bit of a combo guy at his size.  He's listed anywhere from 6'3" 235lbs to 6'4" and 260 pounds.  I'm intrigued to see his measurements when he arrives in Blacksburg.
At defensive tackle, Tech added a solid duo that fits Virginia Tech gap-control scheme upfront.  4* Ricky Walker will likely play this fall and he's a guy with a very high ceiling.  2* Steve Sobczak is often referred to as Tech's biggest sleeper.  He's a guy that was 340 pounds a year ago but then lost weight between his junior and senior seasons.  That added quickness led to a Virginia Tech scholarship offer.
This group isn't as heralded as it could have been but there's a lot of talent here. 
Linebackers
This is the most intriguing group and unfortunately it could be the most boom or bust group.  Tech signed three players that will likely end up here: 4* Melvin Keihn, 4* Raymon Minor, and 3* Tabyus Taylor.  Let's look at them one by one.
Melvin Keihn is a hulking figure at 6'2" and 225 pounds.  He's going to be a MIKE linebacker for us more than likely.  At the very least he'll start there then move down to end if he gets too big.  Either way, he's a talent that will see the field sooner rather than later. 
Raymon Minor is a rangy backer prospect in the mold of an Xavier Adibi or Tariq Edwards.  He has the same frame as those guys.  However, he has to qualify out of high school and he is not eligible to attend Fork Union for whatever reason.  If he gets the test scores he needs, he could play early on at VT.
Tabyus Taylor is another prep guy that is likely going to have to spend some time at Fork Union before he arrives at VT.  However, the athlete from the state of Virginia has the frame to play either running back or linebacker.  I would love for Bud Foster to take him under his wing and develop him when he arrives.  He has the look of a linebacker, even though he played quarterback at Hopewell.
This group could easily fall apart if Minor doesn't get the scores he needs to enroll and Taylor flames out.  That would leave just Keihn as the only linebacker we signed and he too may end up at defensive end going forward.  Hopefully, all three guys can enroll and Tech can build some depth here.
Defensive Backs
After signing Kendall Fuller, Brandon Facyson, and Holland Fisher in the 2013 recruiting class, the Hokies did not need a huge defensive back haul this season.  They did get enough to improve depth. 
This group is led by 4* rover prospect CJ Reavis.  Reavis is by far the most vocal player in this class and has the makings of a leader in the locker room.  I also think he may grow into a backer or a WHIP prospect for Tech down the line.  He has a good frame and will grow into a very good player in time.
Joining him at safety is Shawn Payne, a bit of an unknown commodity who Virginia Tech offered over the summer.  Payne has a great frame and plenty of potential as a free safety.  However, time will tell as to whether or not he turns into a Kam Chancellor or another Theron Norman.
The cornerbacks are solid and should provide immediate depth for Coach Torrian Gray.  Greg Stroman was a tremendous quarterback at Stonewall Jackson and he is going to start his career at cornerback.  He has quick hips, great speed, and is very fluid in his movements.  He'll need a year or two to adjust to the game and gain a little weight.  But, I liked him enough to rank him 10th in-state.  Even for VT great Dwight Vick raved about him on Twitter last season.
The last DB prospect is Terrell Edmunds, the younger brother of Trey Edmunds, is built very similarly to his brother.  He is leaner though and probably has a little more pure speed.  He is a track guy and will likely factor in as either a cornerback longterm or potentially a free safety. 
This group doesn't have the "wow" factor last  year's commits had but every player seemingly fits perfectly into what Coach Gray wants. 
Athletes
The only true "athlete" we signed in this class is Travon McMillian.  The NOVA native is going to receive a look at quarterback and surprisingly, he's the highest rated quarterback we have coming in.  However, judging from Scot Loeffler's comments yesterday, he's a guy that will probably end up elsewhere just because the depth at quarterback is going to be too great for him to overcome in one year.  I'd look for McMillian to wind up at wide receiver or potentially even free safety next season.
Follow us on our Social Media Sites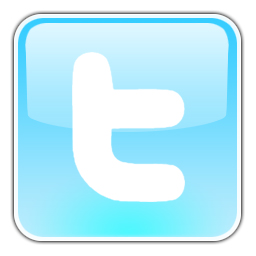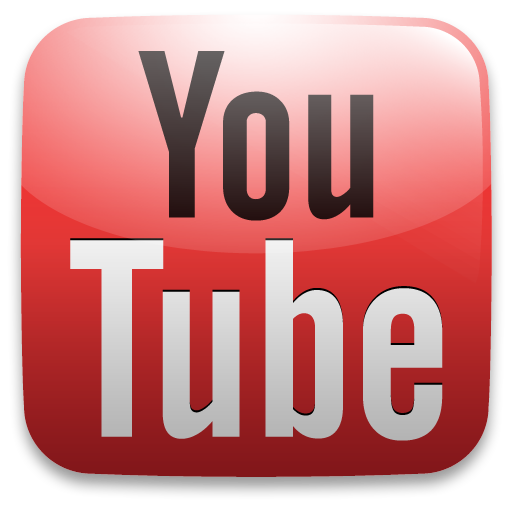 Enjoy this post? Subscribe to our RSS Feed and never miss another! Or sign up to get exclusive VirginiaTechFan.com Sports Analysis delivered straight to your inbox!