Share This Post
After 27 years at the helm in Blacksburg, there's enough data to definitively say that Frank Beamer struggles to win bowl games. In those 27 seasons, Virginia Tech have gone to 21 bowl games for 21 straight years. In those 21 games, the Hokies are just 9-12 including Tuesday's 42-12 loss at the hands of a healthier and more talented UCLA team. Granted, bowl games tend to place teams of equal quality together meaning that a record above .500 should be regarded as very good while a record below .500 should be regarded as average or worse.
Tuesday's loss was disappointing although not entirely unexpected. UCLA is a legit top 15 team and I would rank Virginia Tech somewhere in the 30's or 40's nationally. The Hokies are a good team but injuries have no doubt left this team as a shell of their former selves. The loss of Trey Edmunds kept the Hokies from establishing any sort of traditional rushing attack. The loss of Logan Thomas to a concussion in the 2nd quarter limited this offense to the point of complete ineptitude.
Like most bowl games, Tech fought through some unfortunate breaks and several mental mistakes to stay within four heading into the 4th quarter. However, the team completely collapsed. The defense gave up a long touchdown drive to give UCLA a 21-10 lead. Then backup quarterback Mark Leal made what I would consider a freshman mistake by trying to throw the ball away while being sacked. The ball landed right in the arms of talented linebacker Myles Jack who returned it for the touchdown. At that point, the game was over. The Hokies couldn't score and the defense wasn't good enough to keep UCLA off the board the rest of the game.
After those events, UCLA outscored the Hokies 14-2 to finish out the 42-12 score. The two points came on a safety when the UCLA punter stepped on the backline in the endzone during a punt. 
The Hokies battled for three quarters but depth grew thin and injuries kept the Hokies from mounting a charge in the 4th quarter. Logan Thomas is the only clear leader on this team and with him on the sideline, the whole team suffered.
That's really all I want to say about this bowl game.
2013 Will Go Down as a Missed Opportunity
Looking back at this season, it's hard to understand some of the losses we had although injuries no doubt factored into just about every game. If Edmunds was healthy through the middle of the season, if Malleck didn't tear his ACL, if Ronny Vandyke didn't injure his shoulder, or if Kyle Fuller had stayed healthy who knows where Virginia Tech would have ended up today.
The Hokies entered this season with a razor thin margin of error and unfortunately, that bit them in several contests this year.
To me, the losses to Boston College, Duke, and Maryland were avoidable although losing to one of those teams would not have affected this season. Tech shut down the Duke offense but Tech's offense couldn't move the ball on Duke's defense and lost 13-10. Take back that loss and Tech would have probably played against Florida State in the ACC Championship game.
_______________________________________________________________________________________

Hokie Fans! Do You Use a Smoker or BBQ for Pork or Beef? Or Do Any Type of Grilling?

Check out this Must Have tool for Handling and Shredding Smoked Pork or Beef.

Alsing Meat Claws
- These meat handler forks make shredding smoked pork or shoulder a breeze.

The folks at Alsing are offering Virginia Tech Fans the chance to get them on Amazon
at a 30% discount with Promo Code 'MEATCLAW'

Their only ask in returns is that you leave an honest review on Amazon once you purchase and use them!
______________________________________________________________________________________
Looking back, there's so many "ifs" that it makes you angry at an otherwise decent 8-5 season, basing that on what we had to work with this year.
Tech finished 7-6 last year and improved to 8-5 this season. That's not the kind of improvement you wanted with an offensive overhaul last January. That said, I think Tech hired the right coaches to right the ship but rebuilding a program does not occur overnight without the right pieces falling into place.
A Healthy 2014 Bunch Has Potential
For Virginia Tech, Logan Thomas going down with an injury has a silver lining. Those who were clamoring for Mark Leal at points this season saw just what the Florida native brings to the table. Leal does not have the arm Thomas has nor does he have the height. But, he's a gunslinger and before the team self-imploded around him, he was 8-11 at one point.
If Scot Loeffler can design an offense that can run the ball effectively in 2014, Leal could have a lot of success in that offense. He needs help though and cannot take the whole team on his back like Thomas has over the past two seasons. If a situation occurs where the Hokies need their quarterback to make plays, the 2014 season will likely end badly for the Hokies.
But, if Tech can begin to rebuild their offensive line, rely on a power rushing game, and win time of possession, they have an opportunity to continue their march back towards a 10 win season. Like all years, it's going to come down to how efficient and effective the offense is and that will no doubt be the focal point when spring practice begins in March.
Thank You to All of our Seniors
A big thank you goes out to all of our seniors this year. Obviously, this wasn't the kind of finish those guys probably hoped for or deserved but that doesn't mean they didn't bust their asses for five years for all of us fans. Thank you to everyone who is moving on to the NFL or to the next phase of their lives.
DE James Gayle
QB Logan Thomas
CB Kyle Fuller
CB Antone Exum
LB Tariq Edwards
LB Jack Tyler
DE J.R. Collins
DT Derrick Hopkins
OG Andrew Miller
WR D.J. Coles
TE Zack McCray
DE Tyrel Wilson
RB Tony Gregory
QB Trey Gresh
Follow us on our Social Media Sites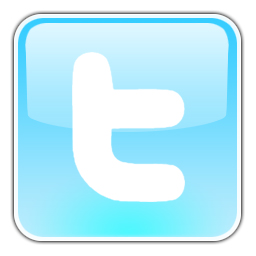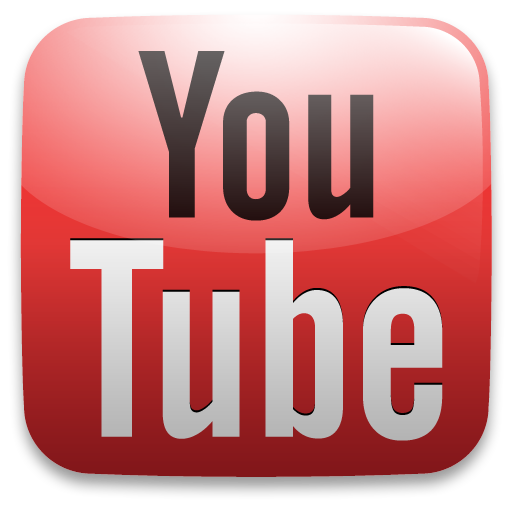 Enjoy this post? Subscribe to our RSS Feed and never miss another! Or sign up to get exclusive VirginiaTechFan.com Sports Analysis delivered straight to your inbox!