Share This Post
With the State title games come and gone, we felt it was time to give our rankings a makeover and adjust our rankings with the new information we have at hand.  Last summer, players like Tabyus Taylor and Steve Sobczak were afterthoughts when it came to piecing together a top 50. Now with senior film available and several impressive scholarship offers, they've soared into this top group.
My rankings are subjective so I don't expect everyone to agree on them.  If you disagree, feel free to leave a rebuttal in the comments below. 
50. WR Devonte Dedmon – William & Mary
At just 5'9" and 170 pounds, Dedmon is a little slight of build but playing at the FCS level will negate that issue.  As a slot receiver, I think he could develop into a multi-year starter for the Tribe.
49. DE Michael Biesemier – Virginia
At 6'4" and 240 pounds, Biesemier has the size you want in a defensive end but I think this was a bit of a stretch for UVA.  I question his ability to attack the edge with any success against ACC caliber offensive tackles. 
48. OT Thomas Coleman – Hampton
The Hokies flirted with offering Coleman a grayshirt offer but instead, they went in another direction with this offensive line class.  Overall, Coleman is a solid prospect with a good foundation of skills.  I think he'll be a multi-year starter for Hampton after a much needed redshirt year.
47. FS Christian Byrum – Old Dominion
Byrum is a player that could have potentially earned a Virginia Tech offer had he camped both last year and this year in Blacksburg.  But, he seems like a solid 757 safety that will stay home and play for the Monarchs.  Closing speed is an issue here but overall, Byrum is solidly built and a good low-end FBS prospect.
46. WR Terence Ricks – Wake Forest
Dave Clawson will inherit several good recruits including Terence Ricks when he takes over for Jim Grobe in the coming days. Ricks is a good playmaker but I think he will transition into a balanced wide receiver or a free safety at the collegiate level.  With 4.3 speed, I could see Ricks developing into a starter for the Demon-Deacons down the road.  
45. ATH Marcus Boone – Uncommitted
Remember nine months ago when everybody was clamoring that we should offer Marcus Boone?  Turns out not offering him was probably the right move.  Boone is a decent prospect that could play a hybrid WHIP linebacker position for someone. 
44. DE Kyron Speller – East Carolina
Speller is a low-end FBS prospect that I thought would go the FCS route until East Carolina offered him a few months ago.  The 6'1", 250 pound defensive end has some promise and I think he'll do ok in ECU's 3-4 scheme.  I think committing to a team that ran a base 4-3 and moving inside may have benefitted him more in the long run though.
43. FS Kamrin Moore – Boston College
The Eagles tend to pull one or two players out of Virginia a year and this season, they landed a solid safety prospect in Kamrin Moore out of Arlington, Virginia.  Moore has decent size and mobility.  He'll be a bit of a long-term prospect but if he can develop in BC's zone scheme, he could become  a starter by his junior season.
42. DE Shaun James – East Carolina
Defensive end prospect Shaun James camped at Virginia Tech this summer but didn't impress enough to earn an offer.  East Carolina liked what they saw and offered him back during their camp in June.  I like this pickup and if James can add some weight, he'll be a starter at ECU in the future. 
41. DT Nyquan Harris – Uncommitted
Harris was a frequently asked about player since Rivals listed him with an offer from Alabama.  However, as we learned, Harris never really had those offers and also seems to have some grade issues he needs to tackle.  Otherwise, Harris is a top 25 talent in-state but since he's going to have to prep or potentially go the JUCO route, he's fallen down the list a bit.
40. TE Corey Henderson – Buffalo
Henderson visited Virginia Tech back on October 12th but it never seems like the Hokies pulled the trigger on offering the tight end prospect.  Henderson jumped on a Buffalo offer and is headed up to New York to play college football.  Henderson's film was decent and I likened him to Dakota Jackson, who Tech pulled out of Northside a few years back.  Henderson is a good football player who is a little limited athletically, which makes him a good fit for the MAC.
39. LB Malik Carney – North Carolina
If you're looking for a sleeper in this class, Malik Carney might not be a bad guess.  The size is there and on film, he shows a lot of ability.  It's unclear where exactly UNC will slot him but he is a natural pass rusher it seems so outside linebacker would be a good fit. 
38. LB Aaron Glover – Hawaii
When Hawaii offers you a scholarship, I think you should probably go to Hawaii.  Glover is a Virginia Tech fan but the Hokies didn't have the numbers to pull the trigger.  Needs were greater elsewhere and the Hokies are still in good shape with at least two linebacker prospects on their board.  Glover will head to a talent depleted Hawaii team where he'll play early on in his career. 
37. WR T.J. Boothe – Hampton
The Western Branch foursome is headed to two different schools.  Overall, I think Boothe is probably the best of the bunch from a football ability standpoint.  He has good ball skills and even picked up a non-committable offer from the Hokies until Tech loaded up on a few high-FBS receivers. 
36. RB Vincent Lowe – Old Dominion
Maybe the fastest guy in the state this year, Lowe has decided to stay closer to home and attend Old Dominion.  In their #AllThrowEverything offense, Lowe should develop into a great receiving option out of the backfield, not to mention a dangerous return threat in the kicking game.
35. ATH Daiquan Lawrence – Wake Forest
Out of all the Western Branch kids, I felt Lawrence has the best upside on the defensive side of the ball.  He's long, lean, and possesses good coverage skills.  It appears that the previous staff at Wake Forest recruited him as a safety but it's unclear how Dave Clawson will intend to use him. 
34. TE Xavier Burke – Virginia Tech
Ah, the first Hokie on the list.  Burke has slid down my rankings not because of anything he's done but because other players have simply moved up.  Overall, I like Burke but since he plays at a lower level, I think the adjustment period for him is going to be longer than somebody who comes from Richmond or the 6A level of the 757.  Burke will likely redshirt and enter the mix at tight end as a redshirt freshman in some way, shape, or form.
33. DT Tyler Powell – North Carolina
If there weren't five other defensive tackles ahead of him in this class, Powell would be a much more sought after prospect.  Albeit undersized, he plays with a lot of raw power and effort.  I don't know if he'll be the most productive guy at North Carolina but he'll be the guy that makes a lot of the hustle plays.
32. ATH Demornay Pierson-El – Nebraska
Go back 10 years and picture Nebraska offering a kid from Virginia who doesn't rank in the top 30 in-state.  That just shows you A.) how much the state of Virginia is revered in recruiting now and B.) how far Nebraska has fallen since their last National Title. Pierson-El is a bit on the small side but he's a good athlete that could play cornerback or receiver for the Huskers.
31. DE J.J. Jackson – Virginia
While I'm not enamored with much of UVA's recruiting class, I do think J.J. Jackson suffers from the same problem as Tyler Powell.  There's so many defensive ends in-state that the guys who usually get the Virginia Tech, Ohio State, and so on offers have been overlooked a bit this year.  Jackson has some ability and is a good pass rusher.  He has some areas of his game that need work but he's a solid three star prospect that will play down the road for UVA.
30. QB Trace McSorley – Vanderbilt
Trace McSorley is a dynamic athlete than can do a lot of good things with the football. He's also a proven winner if you look at his record while starting as a quarterback at Briar Woods High School.  I think the Commodores would be wise to leave him at quarterback to see how he develops before moving him to wide receiver or defensive back.
29. OT Coleman Thomas – Tennessee
Early on, Coleman Thomas was a highly sought after offensive tackle prospect.  While he hasn't done much to change that, it's hard to really gauge where he's at in his development without much film to go on.  His size is beneficial and Tennessee's offensive line is not very good.  There's a high probability that he plays early on in his career in Knoxville.
28. OL Michael Hendon – Pittsburgh
Although Virginia Tech never gave him a committable offer, Michael Herndon is a good offensive guard prospect that will translate well into Pittsburgh's smashmouth style zone blocking scheme.  He does need to improve his technique and you would hope he doesn't lose some of his quickness when he adds a little more weight.  Overall, I think this was a good reach for the Panthers. 
27. DT Steve Sobczak – Virginia Tech
Committed to JMU for a few months, Sobczak finally decided to switch over to Virginia Tech when the Hokies offered him July enrollment.  Sobczak isn't a great overall athlete but he's a formidable force in the middle that's productive.  He's kind of the anti-Andrew Brown. 
26. WR Jaylen Bradshaw – Virginia Tech
One of the more surprising commits over the summer, Jaylen Bradshaw is the type of receiver Frank Beamer has recruited a 100 times in his career.  He runs good routes, shows good speed, and can turn a 10 yard route into an 80 yard touchdown if the defender makes a mistake. 
_______________________________________________________________________________________

Hokie Fans! Do You Use a Smoker or BBQ for Pork or Beef? Or Do Any Type of Grilling?

Check out this Must Have tool for Handling and Shredding Smoked Pork or Beef.

Alsing Meat Claws
- These meat handler forks make shredding smoked pork or shoulder a breeze.

The folks at Alsing are offering Virginia Tech Fans the chance to get them on Amazon
at a 30% discount with Promo Code 'MEATCLAW'

Their only ask in returns is that you leave an honest review on Amazon once you purchase and use them!
______________________________________________________________________________________
25. DT Jeremiah Clarke – North Carolina
Clarke is a big body that I like more as an offensive guard than a defensive tackle.  But, the Tar Heels will likely start him out on the defensive side of the ball.  At 6'5", 272 pounds, he's big enough to grow into a nose tackle for the Tar Heels down the road. 
24. LB Greer Martini – Notre Dame
Because he committed so early, I don't think Greer Martini gets any credit from the recruiting sites for being one of the top linebacker prospects in the state.  Not to mention that Woodberry Forest produced All-American safety Ed Reynolds (Stanford) and quite possible future starter at Notre Dame Doug Randolph in recent classes.  However, I think Martini has to improve in coverage and get a little stronger before he can make an impact at Notre Dame.  He's a good prospect and another WF guy who may make a big impact at a nationally recognized program.
23. RB Anthony Scott – East Carolina

With a few new offers coming his way, Anthony Scott has found himself with a tough decision to make on where to go to college for free.  His senior season was one of the tops in the state and thus he has moved up on my board quite a bit.  Scott has great speed and showed good vision and elusiveness as he lead Green Run deep into the playoffs.  Right now, the Hokies and the Pirates are the two most likely suitors for the talented running back prospect.
22. DB Shawn Payne – Virginia Tech
In all my years of covering Virginia Tech recruiting, I don't think there's a player entering the program with less fanfare than Shawn Payne.  At 6'3" and 185 pounds, he has the potential to develop into a very physical safety.  He has a ways to go to get there but I think he is immensely undervalued by the recruiting services.  The fact that he's 6'3" and 247 only gives him a "6" out of 10 for size shows you how big of a joke their evaluation of him is right now.
21. OL Alec Eberle – Florida State
Alec Eberle camped at Virginia Tech multiple times but never walked away with an offer, which made it a little puzzling when Florida State gave him a committable offer over the summer.  That may also show how differently teams recruit on the offensive line.  Eberle needs to add weight and he needs to get stronger before he'll be effective.  The good news is Jimbo Fisher has done a great job recruiting OL talent so odds are, he'll have three years before he'll be needed in any major capacity.
20. CB Terrell Edmunds – Virginia Tech
The Hokie fans love them some Fuller family but the next family to make a big splash in Blacksburg is going to be the Edmunds family.  Terrell Edmunds didn't have very good film online and I was a little concerned about taking him in this class.  The coaches saw potential in him and found him a spot this summer.  After seeing a snippet of senior film, I think the coaches knew what they were doing all along.  Edmunds is a subtly quick and very athletic prospect.  I'm not sure where he exactly fits in on defense but Torrian Gray will find a spot for him.
19. ATH Tabyus Taylor – Virginia Tech
When I do these rankings, I put a lot of stock in senior film because it gives us the most up to date view of a prospect.  Taylor exploded onto the scene this year and the Hokies took notice and quickly offered him a scholarship.  Taylor is a big body that could translate into a running back, wide receiver, or even a linebacker in college.  From a versatility standpoint, he's a great addition to this recruiting class.
18. DE Vincent Mihota – Virginia Tech
Due to a broken foot, Mihota didn't have much of a senior season.  But, that doesn't discourage me from keeping him in the top 20 in the state.  I do have some concerns as far as where he plays at the collegiate level.  Is he fast enough off the edge to stay at defensive end or will he have to play some combo of DT/DE as he gains weight.  The one thing you can't question is his tenacity and aggressiveness.  I think he'll translate well into Coach Wiles' system once he figures out where to slot him.
17. QB Wilton Speight – Michigan
Wilton Speight is a tough guy to rank because physically he's what you want in a quarterback.  At 6'6", he has the height you need to push the ball downfield.  However, he lacks elite arm strength and he's a statue in the pocket.  I understand why Michigan likes him but I thought this was a bit of a reach for a program like Michigan who can target just about any quarterback in the country.  Speight is an older senior as he'll be close to 19 years old by the time he enrolls.
16. WR Jamil Kamera – Virginia
Early on, Kamera was a top five prospect in the state of Virginia but I've backed off that ranking for several reasons.  First, I have some reservations about his work ethic and how much he's willing to buy into being a college athlete.  Second, I think there are other players with more upside.  And lastly, I think there may be some concerns over whether or not he can qualify out of high school.  Other than that, I think Kamera is a good wide receiver prospect that could be a good WR2 for somebody once he enrolls and adjusts to the college lifestyle. 
15. ATH Nick Scott – Penn State
Out of all the players Virginia Tech passed on (since Scott committed last February, I don't know if VT passed on him or if he committed so early that VT never had a real chance to evaluate), I really like Scott the most.  He's a good athlete and one of the top playmakers in the state of Virginia.  He changes direction well and has the ability to develop into a good defensive back prospect at Penn State.   
14. LB Raymon Minor – Virginia Tech

Raymon Minor is the type of rangy backer prospect that Bud Foster loves to recruit.  He has the same build as a 17 year old Xavier Adibi and a 17 year old Deon Clarke.  He's quick to the ball and shows enough athleticism to run sideline-to-sideline.  I do think he needs to become a more physical player at the next level but that may come has he adds bulk and strength to his frame.  Overall, I like Minor as a longterm prospect at backer and I think he has NFL talent if he develops well. 
13. DB CJ Reavis – Virginia Tech
The already most beloved player in the state by Tech fans and the most loathed by UVA fans, Reavis is already a fan favorite and he hasn't even signed his LOI yet.  At 6'2" and 205 pounds, Reavis is a bit of a tweener as far as where you slot him.  Right now, I think he starts out at rover behind Kyshoen Jarrett, Desmond Frye, and Holland Fisher when he enrolls.  Depending on how things work out there, I think he could develop into that hybrid linebacker/cornerback that Bud Foster calls his "WHIP" linebacker. 
12. OL Steven Moss – Virginia
Rated as the top offensive lineman in the state of Virginia this year, Moss should translate well into UVA's blocking scheme.  However, like all offensive line prospect, he will need to adjust to the college game and for some that takes longer than others.  Moss is a big body and will have a chance to play early on at UVA because of a impending lack of talent they're about to witness on the offensive line.  That said, Moss needs two years more than likely to improve his strength before he'll be an effective lineman.  If he develops, UVA could have another early draft pick signing with them this February.   
11. ATH Travon McMillian – Virginia Tech
Although he'll start his career at quarterback, McMillian has the potential to be a playmaker for the Hokies at wide receiver or in the secondary.  Either way, I think the Northern Virginia native is one of the top six or seven commitments in this class and one of the safest bets to make an impact somewhere during his college career. 
10. DB Greg Stroman – Virginia Tech
Perhaps the biggest stretch in my top 10, Stroman deserves a lofty ranking.  He's the best playmaker in the state of Virginia and his ability on film doesn't lie.  I don't know where Virginia Tech's staff intends to slot him but Stroman has the potential to play next fall, despite not enrolling until July.  At the very least, he's an upgrade at punt returner for us as he tries to improve his standing at defensive back.  However, since he does only weigh around 160 pounds, taking a redshirt season might not be the worst idea. 
9. DB M.J. Stewart – North Carolina
After his commitment to UNC, I feel like Stewart has fallen off the map a bit.  I still view him as the 2nd best defensive back prospect in this class.  His coverage ability is 2nd to none and he has a good future at UNC.
8. DT Ricky Walker – Virginia Tech
When your state is talent rich at one position, your program needs to cash in.  The Hokies are very close to pulling two of the top three defensive tackles in the state of Virginia this year.  Walker was a big piece to the puzzle when he committed a few months ago.  He's a good fit on the interior of Virginia Tech's line, which is why he's in my top ten.  He does need to add some weight but I would rather be able to sculpt him in Mike Gentry strength and conditioning program rather than dealing with someone who enters the program already over 300 pounds. 
7. QB Caleb Henderson – North Carolina
Throughout this season, I think Henderson has lost more spots and gained more spots than any other player on this list.  I've settled on 7th for the four star QB for a couple reasons.  First, he's a solid game manager with very little down side.  At the very least, he'll be a dependable and solid backup for his entire career.  Second, he's not just a pocket passer, as he does show some elusiveness on film.  If I had to pick a downside, it would be that UNC is a much more proficient offense with someone who is as much of a dual-threat under center as they are in the passing game.  Bryn Renner is very similar to Caleb Henderson and he struggled this season under Larry Fedora's tutelage.  We'll have to see if Henderson can avoid making those same mistakes.
6. RB Marshawn Williams – Virginia Tech
There's little doubt that Marshawn Williams is the best senior running back in the state of Virginia this year.  His senior season was about as productive as you can be in his district.  I don't know if Williams is going to play right away next fall but I wouldn't bet against the Phoebus star redshirting.  I could see him entering fall practice as the 3rd running back on roster, especially if he does well this spring.  Williams is enrolling early so he's eligible to participate in spring practice.
5. DT Andrew Brown – Virginia
The Gatorade Player of the Year in the state of Virginia, Brown is a dominant force in the middle of the defensive line when he wants to be.  His effort and will is what's keeping him at number five on my list instead of number one.  We've seen Brown dominate camps with his raw strength and power but he has yet to prove that he can be productive in a scheme.  There's a high probability that Brown plays right away at UVA (who else do they have that's better) so we'll see how the young freshman responds next year against ACC caliber talent.
4. DE Jalyn Holmes – Ohio State
When Holmes visited Blacksburg last summer, I really thought he was going to end up at Virginia Tech.  The Hokies were recruiting him on both sides of the ball and he seemed at home in Blacksburg.  However, you can't blame a kid for wanting something more and finding that fit elsewhere.  Holmes is going to struggle to break into the two-deep at Ohio State but once he does, he'll be a fixture there.  I'm not sure if the Buckeyes plan on slotting him at tight end or defensive end but he has a high upside on either side of the football.
3. DT Derrick Nnadi – Florida State

If you wanted to give the top honor to the most productive player, Nnadi would be your guy.  However, I tend to combine production, potential, and a player's ability right now to filter these results.  Nnadi is a really good defensive tackle prospect that has almost unlimited potential at the next level.  He's a bulldozer in the middle of the defensive line and plays with great hand placement and technique.  I think Charley Wiles would be giddy with excitement if Nnadi chooses the Hokies next month.
2. FS Quinn Blanding – Virginia
From a pure talent perspective, I don't know if any player can top what Quinn Blanding brings to the table.  To me, he's a Kenny Tate (Maryland) with more upside.  He's a physical safety that can play the run or the pass and his cover skills mimic that of an NFL safety.  UVA is getting a good one here and I'm sure John Tenuta will play him in some role right away in 2014. 
1. DE Da'Shawn Hand – Alabama
Alabama has sold Da'Shawn Hand on playing the outside linebacker position in their 3-4 defense.  However, I could see him adding the necessary weight and sliding down to defensive end by the time he's a junior.  Overall, Hand is the best player in this state from a potential standpoint.  He has the size you want, the attitude you want, and the football IQ you want in a five star prospect. 
Follow us on our Social Media Sites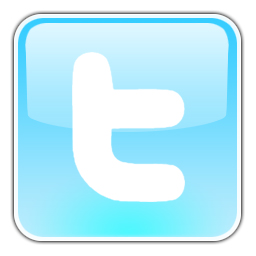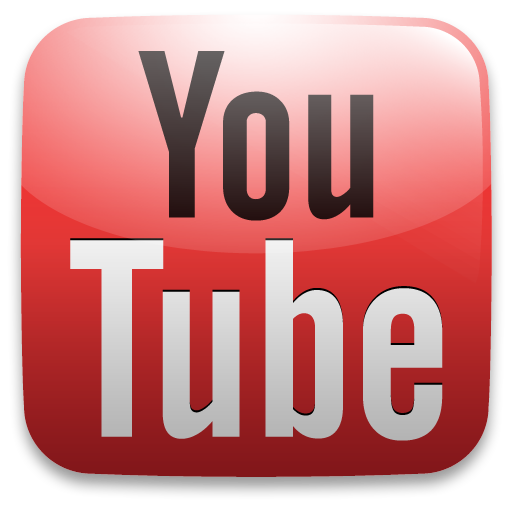 Enjoy this post? Subscribe to our RSS Feed and never miss another! Or sign up to get exclusive VirginiaTechFan.com Sports Analysis delivered straight to your inbox!