Share This Post
It's difficult to really put a bow on this season when you look back at what could have been if the Hokies had just been able to take care of business down the stretch. I'm not even including the Duke loss in that group but had the Hokies beaten Maryland and Boston College, Tech would be 10-2 and playing Florida State in the ACC Championship Game this Saturday.
Instead, the Hokies lost to two mediocre ACC teams and it cost them. After Tech started 6-1, I felt optimistic about where this team was headed. The team was ranked 14th after our midseason bye week but unfortunately, Tech would fall apart over the next few weeks.
The reasoning for that is strictly subjective. However, the absence of Kyle Fuller and the lack of creativity on offense certainly didn't help. Tech lost to Duke at home 13-10 and followed it up with a crushing loss to Boston College in Chestnut Hill. The team we watched in Atlanta, Georgia just a few weeks back was gone. Tech responded well against a ranked Miami team but then laid another egg at home against Maryland, all but ending Tech's hope at a Coastal Division championship. The Hokies closed out the season with a 16-6 win over rival UVA, the 10th straight victory for the Hokies in that series.
The Hokies played 10 bowl eligible teams this season with only Western Carolina and UVA failing to make the postseason. At 8-4, that means Tech went 6-4 against those bowl eligible teams this season. Despite what you think of this team, that's an impressive record in a rebuilding year.
There's little doubt that the Hokies need to improve in some areas to get back to their 10 win seasons and ACC Championship contention. The offensive line is a main priority as we advance into the off-season after this month's bowl game. Addressing the future at quarterback and finding some linebackers on defense will no doubt be the focal point this spring.
The good news here is this wasn't supposed to be a great year. Could Tech have done better? The losses to Duke, Maryland, and Boston College prove they could have. Could they have done worse? The overtime win against Marshall and the close victories over UNC and Pitt prove that as well. I think Tech finished where they were supposed to this year. This is a four loss team. They just picked three weird teams to lose to.
Team MVP: QB Logan Thomas
As scrutinized as he was, Thomas was still the driver of our offensive train this season. He finished the regular season with 2861 yards passing, 16 passing touchdowns, and 13 interceptions to go along with 295 yards rushing and four touchdowns. If Thomas had a better supporting cast, those numbers would be a lot better. However, he, like most quarterbacks, is only as good as his supporting cast. Those are still very solid numbers without a single NFL caliber receiver on the roster.
Offensive MVP: WR Willie Byrn
From walk-on to team leader in receptions; 2013 was not a bad year for Willie Byrn. The redshirt junior finished with 49 receptions, 635 yards, and two touchdowns on the season. It's hard to fathom that in the spring, we're going to talk about Byrn as Tech's best returning receiver. I couldn't even fathom that four months ago.
Defensive MVP: CB Kyle Fuller
Nobody meant more to this team this season then Kyle Fuller. That's proven by Virginia Tech's record with him compared to their record without him. The Hokies were 6-1 with Fuller, 2-3 without him. Fuller's final game came against Miami but he only played one series in that game due to a groin injury. He recently underwent surgery and could be back in time for the bowl game; depending upon which one the Hokies are selected to play in. Fuller finished the year with 12 passes defended, 10 pass breakups, and two interceptions.
Rookie of the Year: CB Kendall Fuller
There are numerous Hokies you could give this award to but Kendall Fuller has exceeded my level of expectation for him while finishing 5th in the country in interceptions this season with six. Virginia Tech has not possessed a cornerback who has been this good this quickly in the past. I think all future cornerbacks may be compared to Kendall by the time he leaves here.
Most Improved Player: WR Demitri Knowles
_______________________________________________________________________________________

Hokie Fans! Do You Use a Smoker or BBQ for Pork or Beef? Or Do Any Type of Grilling?

Check out this Must Have tool for Handling and Shredding Smoked Pork or Beef.

Alsing Meat Claws
- These meat handler forks make shredding smoked pork or shoulder a breeze.

The folks at Alsing are offering Virginia Tech Fans the chance to get them on Amazon
at a 30% discount with Promo Code 'MEATCLAW'

Their only ask in returns is that you leave an honest review on Amazon once you purchase and use them!
______________________________________________________________________________________
From drops to buckets, nobody had a season like Knowles. To be honest, he was awful the first two games of the season as he was thrust into the spotlight before he was ready. By the end of the year, he was racing around Miami and UVA defenders on his way to career highs in yards. Overall, Knowles improved every game this year and is poised to have another good year in 2014.
The Jake Grove Award: OL Caleb Farris
The offensive line did not play at a consistently high level all season but as a unit they certainly had their moments. Tech dominated Alabama (yes, Alabama) and Miami in the trenches. That is something that I did not see coming back before the season. The best overall player on the line this season was Caleb Farris, who just narrowly defeated right guard Andrew Miller.
The Bruce Smith Award: DT Luther Maddy
This was a tough choice as Derrick Hopkins was also a very worthy candidate. Maddy led our defensive line in tackles for loss (11.5) and sacks (6.5). He was an absolute force in several games this season and is going to be one of the top returning players in the ACC at the start of the 2014 season.
Brightest Future: CB Brandon Facyson
While Kendall Fuller will get a lot of the glamour here at the end of the season, I think Facyson actually has a better statistical upside over the youngest Fuller brother. That's not so much due to talent but moreso Facyson will likely play field corner going forward while Kendall will get shifted to boundary. Field corner usually provides that player with more chances for interceptions and big plays. Either way, Tech has two cornerbacks that are going to be a tremendous duo over the next few seasons.
Team Awards
Best Win: at Miami
The Hokies had four really good wins this season but the win on the road in Miami was by far the best and most fun. At that point in the season, Tech had just lost two straight and had to head back to Miami for the 2nd year in a row. The Canes were 7-1 and fresh off a lost to the now top ranked Florida State Seminoles. The Hokies jumped on the Canes early and eventually blew them out. Virginia Tech won 42-24 and improved to 7-3 on the season.
Worst Loss: Maryland
I know some may say Duke but the Blue Devils were the most experienced team in our division. That loss was bad but for a different reason. The worst loss came against Maryland because it was completely unexplainable and should have been easily avoided. The Terrapins are not a great team and without Stefon Diggs, the Hokies should have won this game 24-10 at the worst. Instead, they let senior QB C.J. Brown run wild in the first half. Combine that with horrible redzone execution and Tech concocted themselves a big ole "L".
Best Play of the Year: Joshua Stanford 32 yard TD reception vs. Miami
Trying to find a top play this year was a little tough. The Hokies had a lot of sustained drives that ended in points but they lacked a lot of big plays, which are the types of plays that you celebrate in this category. To me, the best play of the year was Joshua Stanford's 32 yard catch and scramble for the touchdown against Miami. The reasoning is simple. If that play doesn't happen, I'm not sold Virginia Tech wins that game. If Stanford didn't score, Tech would have been faced with a tough field goal on a rainy night in Miami. If Cody Journell missed that, Miami takes over with decent field position down just seven points. Instead, Stanford scampers in for the score and makes it a 14 point lead once again for the Hokies. That played sealed the victory for the Hokies but it was also one hell of an effort by Stanford.
Follow us on our Social Media Sites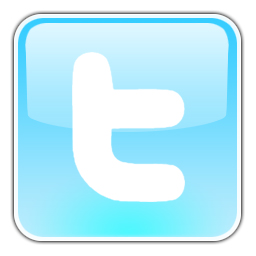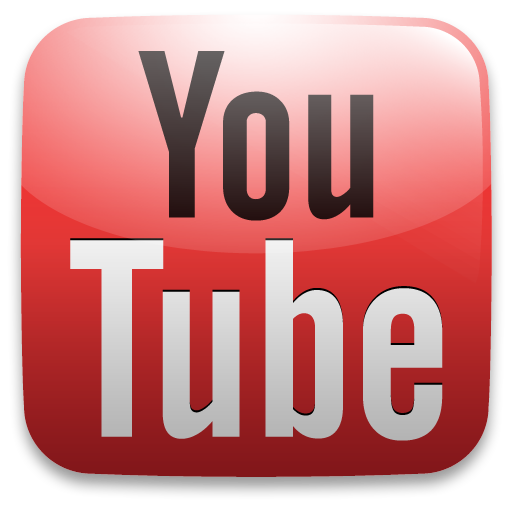 Enjoy this post? Subscribe to our RSS Feed and never miss another! Or sign up to get exclusive VirginiaTechFan.com Sports Analysis delivered straight to your inbox!