Share This Post
Since the Hokies are out of the ACC championship game tomorrow, because of Duke being able to beat North Carolina. There are a lot of intriguing games this weekend where there is a lot at stake. Not only are there conference championships up for grabs, but there are also BCS national title hopes on the line. Let's look at all of the major match-ups this weekend for the conference titles.
ACC Championship
The Florida State Seminoles face the Duke Blue Devils for the ACC title. Florida Sate isn't any surprise, but Duke on the other hand is. Jameis Winston just recently, if you haven't already heard, has not been charged, so now there is no cloud hanging over his and FSU's season. Now all they have to do is win, which they should, and they will be in the national title game. Winston, if he has a solid performance, will most likely win the Heisman, but if he and the Seminoles lay an egg against Duke he may lose the Heisman race and not be able to contend for a national title. Duke is a team that just finds a way to win. No matter how ugly it may seem, they still somehow find a way. Sometimes there are surprise teams and it is just their year where things fall into place. For the ACC that team has been Duke. Duke has had some things fall their way in games this season that has helped them make it to the championship game.  They may surprise Florida State (if they are thinking too far ahead), but I just see the Seminoles' talent and depth paying off in the end. Duke has dominated the fourth quarter and if they are still hanging around by then, FSU better watch out. My prediction is the obvious one, and that is that Florida State (42-17) wins and heads on to the national title game.  
Ben Ten (Or Whatever You Want To Call It) Championship
Ohio State will play Michigan State for the championship. Ohio State is coming off a thrilling win over there hated rivals, Michigan. Ohio State can really put up some points, but there defense at times isn't shy about giving some points up themselves. Michigan State is not going to be an easy match-up for the Buckeyes, because of their defense. The Spartans have arguably one of the best defenses in the nation, but do they have enough fire power on offense to hang with Ohio State. I think Michigan State's defense keeps them in the game, but eventually Ohio State, with all its weapons, pulls away 31-17.
_______________________________________________________________________________________

Hokie Fans! Do You Use a Smoker or BBQ for Pork or Beef? Or Do Any Type of Grilling?

Check out this Must Have tool for Handling and Shredding Smoked Pork or Beef.

Alsing Meat Claws
- These meat handler forks make shredding smoked pork or shoulder a breeze.

The folks at Alsing are offering Virginia Tech Fans the chance to get them on Amazon
at a 30% discount with Promo Code 'MEATCLAW'

Their only ask in returns is that you leave an honest review on Amazon once you purchase and use them!
______________________________________________________________________________________
SEC Championship
If anyone correctly predicted this match-up, then you are a genius. Missouri goes up against Auburn for the SEC Championship. Missouri and Auburn are both coming off of close wins against conference opponents. Auburn, thanks to a miraculous return after a missed field goal, beat the Crimson Tide. I can't lie; I was so pleased to see that happen, because I am getting sick of the Tide winning all the time. Another game that brought a smile to my face was Missouri beating Texas A&M, because I don't like Johnny Manziel. I'm not really sure why, just for some reason I can't stand Johnny "Football". This game is arguably the best game of the weekend. The one thing about this one is no matter who wins there is a possibility, because of the strength of the SEC, that either of these teams may jump an undefeated Ohio State or Florida State. I for one will be pissed if that happens. Regardless of the SEC's strength, if there is two undefeated teams from major conferences, there is no reason that a one less SEC team should jump them. I'm ready for another conference to win the national title, besides the SEC. So I'm hoping for this not to be the case and if Ohio State and Florida State stay undefeated then they will face for the title. Anyways, I see Auburn pulling this one out. I think it will be an exciting, back and forth game, but kind of like Duke, Auburn has had things fall their way this season. Auburn and the pass that should have been intercepted against Georgia that went for a touchdown and the missed field goal returned for a touchdown against Alabama. Again, sometimes when things fall this way for a team, it is just there year. This is why I'll stick with Auburn in this one, but honestly I could go either way. My prediction is Auburn 34 and Missouri 31.
PAC 12 Championship
I honestly thought Oregon was going to make it to this game, even though they always seem to lose at least one game at some point during the season. Stanford will face Arizona State for the PAC 12 title. Arizona State will try and get revenge in this rematch after Stanford took them down 42-28 during the regular season. I honestly don't see this game going any differently than the match-up between these two did during the season. Arizona State is a team capable of beating Stanford; I just don't think it happens. The only way it happens is if the Cardinals show up and play like they did against Utah and USC. I'll say Stanford wins 35-24.
All I want to see from this weekend is for Ohio State and Florida State to remain undefeated, because I DO  NOT want to see another SEC team win another national title. It is time for their streak to come to an end. If a one loss SEC team jumps both undefeated teams, it will make me even happier that we will start having a four team playoff next season. It would be good for the ACC if Florida State makes it into the national title game and win it. I'm not a Seminole fan by an means, but that would help strengthen the ACC going forward.  
Follow us on our Social Media Sites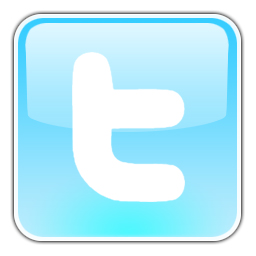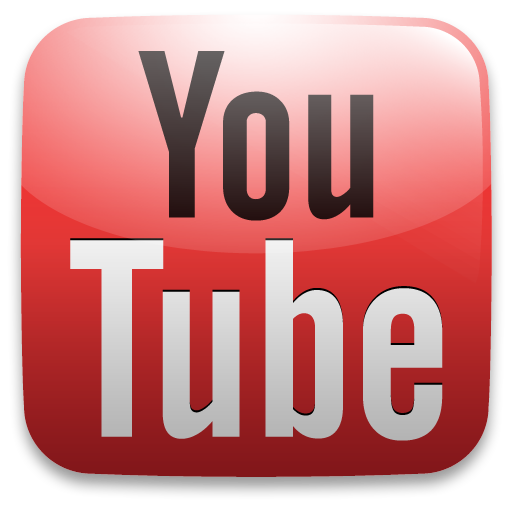 Enjoy this post? Subscribe to our RSS Feed and never miss another! Or sign up to get exclusive VirginiaTechFan.com Sports Analysis delivered straight to your inbox!