Share This Post
Sorry for the delay in articles, but with their only being five men's basketball games this month and the bowl game not until next week it has been kind of slow in regards to Virginia Tech sports. That's not including my job just being crazy. I work retail, so you can only imagine how crazy it has been for me during this time of the year. But finally there is something to talk about with some commitments taking place in the past several weeks.  
Since there is some down time until the bowl game, coaches have had some time to evaluate some film and focus on some targets in regards to recruiting. They have been able to make some personal visits and set up some official visits for recruits to come to Blacksburg. The Hokies have added three new players to their future rosters. Chris Durkin, Tabyus Taylor, and Ashton White have all chosen to take their talents to Blacksburg. Durkin and Taylor are part of the 2014 class, while White is in the 2015 class.
Chris Durkin (from Ohio) was a huge surprise, at least to me. I wasn't expecting, after getting Andrew Ford that Tech would bring in another quarterback. Durkin is a big guy at 6' 4" and 215 pounds. He is rated a four star on 247 sports. He was originally committed to Michigan State, but after Scott Loeffler noticed his film all line and gave him a call that all changed. Durkin switched to the Hokies because Loeffler offered him a chance at playing a whole lot sooner than he would have at Michigan State. Playing time wasn't the only thing that helped Loeffler pull in Durkin. Loeffler worked with DJ Durkin (Chris' cousin) at Florida and that connection definitely helped him out. Durkin is fully aware that Tech already had Andrew Ford on board and is ready for the open competition that will take place, between those two and others, once he arrives on campus. I like the move, because I believe competition brings out the best in everyone. When a good player gets pushed, that is how they become great.
Tabyus Taylor is a three star prospect on 247 sports from Hopewell, VA. Taylor position is undetermined, because he is versatile and shows some potential at several positions. He looks to be either a running back or a linebacker. At 6' 1" and 220 pounds he could definitely play several different positions, but I believe he will start out on the offensive side of the ball. Once the Hokies offered Taylor it was only a matter of time before he jumped on board. Taylor could turn into another great late addition like they have done some many times before.
Ashton White is the second four star commit for the Hokies in the 2015 class. White could be one of the next great defensive backs at Tech. "DB U" continues to produce and the Hokies have added another potential stud in White. White is 6' 0" and around 175 pounds and is from Washington, DC. If not for his recent decommit, Marcus Lewis would have joined White as a four star defensive back from DC. Even though he chose to decommit, I still believe the Hokies are the team to beat. If that holds to be true, "DB U" will add two more studs that both come from DC. Coach Gray continues to bring in solid players help continue Tech's reputation of having great defensive backs.
Top Targets Left On the Board For 2014
Derrick Nnadi is the top target left on the board. Nnadi has recently taken official visits to Florida State and Penn State. He is set to visit Ohio State and Virginia Tech in January, with the Hokies having the last visit. Hopefully the Hokies can leave a great last impression and add a much needed piece to the 2014 class.
Raymon Minor is another much needed recruit that is still left on the board. Minor has long been thought to be a Tech lean, and I don't think much has changed. I believe he ends up in Blacksburg. I just think he is enjoying the process and taking some official visits and I can't blame him.
Melvin Keihn is another target the Hokies need to close out on. Keihn came into the picture once he came for a visit to the North Carolina game. That really caused the fire for the Hokies to light. He came back to Blacksburg for the Maryland game. The Hokies now seem like the team to beat and Blacksburg will likely be his destination. I think it is just a matter of time before he commits.
Other Targets Tech May Miss Out On In 2014
_______________________________________________________________________________________

Hokie Fans! Do You Use a Smoker or BBQ for Pork or Beef? Or Do Any Type of Grilling?

Check out this Must Have tool for Handling and Shredding Smoked Pork or Beef.

Alsing Meat Claws
- These meat handler forks make shredding smoked pork or shoulder a breeze.

The folks at Alsing are offering Virginia Tech Fans the chance to get them on Amazon
at a 30% discount with Promo Code 'MEATCLAW'

Their only ask in returns is that you leave an honest review on Amazon once you purchase and use them!
______________________________________________________________________________________
Shai McKenzie is set to make is announcement on the 20th of December. I have a feeling the Hokies will miss out on him and he will commit to Pitt.
Along with McKenzie, Montae Nicholson is a prospect that I believe will pass on the Hokies. I think he will go to Pittsburgh too.
The Unknowns
Jacorien Payton will be a Hokie if he can get in, but we don't know whether or not that will be the case. He has had Tech as his favorite, but he is going to have to qualify.
Anthony Scott got a late offer from the Hokies last month. Depending on numbers, Scott could end up being a Hokie. It is just going to depend on how all the dominos fall.
Tech also, always has some other underrated guys come up out of nowhere. In addition to that, the Hokies always manage to bring in solid walk-on prospects.   
Looking Ahead
The 2015 class offers another great chance for the Hokies to have a great class with a lot of in state talent. Tech is already in great position with some of the recruits early on, but they are going to have to keep up the momentum and close out on them. I honestly think, if the Hokies close out, that the 2015 class could be a great one. Just to put it in perspective, right now according to 247sports there are eleven four/five star recruits just from the state of Virginia. Now of course the Hokies will not get all eleven, but they will get there share. In addition to that the Hokies have two four star commits from out of state already and they have a decent shot at some other talented out of state players. If they can finish with some of these recruits, next year's class could be an exciting one.
Follow us on our Social Media Sites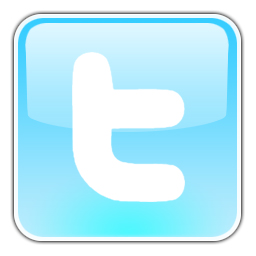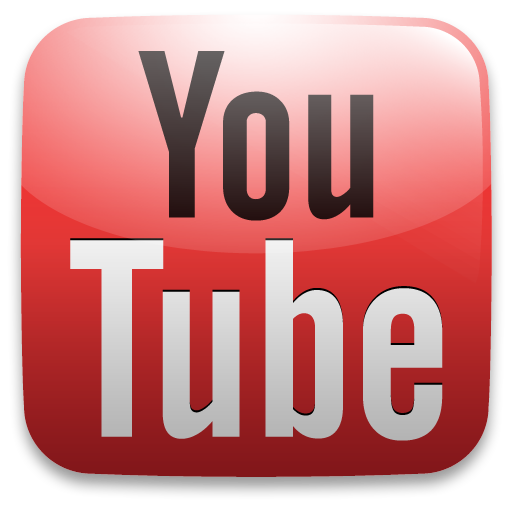 Enjoy this post? Subscribe to our RSS Feed and never miss another! Or sign up to get exclusive VirginiaTechFan.com Sports Analysis delivered straight to your inbox!