Share This Post
No Cadarian Raines, no Ben Emelogu, no Marquis Rankin, no problems. The Hokies routed fellow New River Valley dwellers and this lucky guy's alma mater Radford University 81-56 on Friday afternoon in front of a sparse crowd in Cassell Coliseum. While Radford did make a few runs in the 2nd half, closing the game to within 12 at one point, the Hokies used a 17-0 run in the first five minutes of the game to set their cruise control and coast to an easy victory.
Adam Smith led all scorers with 28 points and C.J. Barksdale contributed his first double-double of the season with 14 points and 10 rebounds. Overall, the Hokies had a very balanced scoring effort in this one with five players scoring eight or more points.
The Hokies, as a team, shot 50% from the field, 47% from 3-point range, and 77% from the free throw line in the win. There's very little doubt that this was probably the most complete game Tech has played to date on both ends of the floor. The Hokies swarmed Radford early on, using their length on the interior to force the Highlanders out of their rhythm.
The Hokies jumped out to a 22-5 lead and never looked back from there. Tech held Radford to just 28 points in each half and 34% shooting.
Tech is a 7-1 Team in a 5-3 Team's Body
The Hokies came out flat against USC Upstate and lost. They failed to execute down the stretch against Seton Hall and lost. Change one or two possessions in each game and the Hokies are 7-1 right now instead of 5-3. The upside here is that the Hokies are vastly improved in several areas form last season.
As a team, the Hokies are shooting a blistering 45% from behind the arc this season. Will Johnston leads the team in percentage with 66% but Jarrell Eddie leads the team in makes with 23 (23-50, 46%). The Hokies have turned into a deadly team to leave open from behind the arc. While Tech lacks talent, if they get open looks against whoever they're playing, they can stay in the game. However, I think it's clear that if Tech struggles to hit their jumpers and can't grind out points in most possessions, they're going to lose. So far, Tech has remained hot and let's hope it stays that way.
The Hokies are a better rebounding team with Cadarian Raines on the bench. C.J. Barksdale is undersized but he's a great matchup for smaller teams like Radford. He may struggle a bit against the trees UNC and Florida State has in conference though. When he brings energy to the court, the team does a great job of feeding off of it. That was apparent on Friday.
Tech's depth is vastly improved this season as well. Coach James Johnson will be able to go about 10 deep when Marquis Rankin returns. Right now, Tech has no backup point guard and Devin Wilson has been forced to shoulder much of the load. Speaking of Wilson, the young freshman has 45 assists through the first eight games compared to just 25 turnovers. That's a great assist-to-turnover ratio for a freshman. His shot needs some work but having a pass first point guard that knows how to distribute the ball has really aided this Virginia Tech offense. This is the first time in five years that Tech's leading scorer won't come from the point guard position.
The Next Three Games
Tech is 5-3 on the season but getting that 6th win is going to be a major challenge. Next up is Winthrop, who is usually a Big South "big shot". They are 5-1 on the season with their only loss coming against 14th ranked VCU. The Eagles will give Virginia Tech everything they want and more on Tuesday.
_______________________________________________________________________________________

Hokie Fans! Do You Use a Smoker or BBQ for Pork or Beef? Or Do Any Type of Grilling?

Check out this Must Have tool for Handling and Shredding Smoked Pork or Beef.

Alsing Meat Claws
- These meat handler forks make shredding smoked pork or shoulder a breeze.

The folks at Alsing are offering Virginia Tech Fans the chance to get them on Amazon
at a 30% discount with Promo Code 'MEATCLAW'

Their only ask in returns is that you leave an honest review on Amazon once you purchase and use them!
______________________________________________________________________________________
The Hokies will travel to Miami next Sunday for their very first ACC game of the season. The Hurricanes are going to take a drastic step back in conference this season after a hellacious run last year. Right now, Miami is 4-3 on the season with losses to St. Francis (NY), UCF, and George Washington. Two of those losses came in overtime. They also are fresh off a 48-46 win over Cal State Fullerton, which shows the lack of offensive firepower that Canes team possesses.
After their early December roadtrip to Miami, Tech will travel to Richmond to face VCU in the Governors Holiday Hoops Classic.
Oddly enough, those are Tech's only three games between now and December 28th. Tech actually has 13 days off between the Miami game on December 8th and the VCU game on December 21st. So, you may want to take that week and catchup with your wife and kids, who you probably haven't seen or talked to since the day before the Alabama game in August.
Hokies Heading To The College Cup
I don't cover much women's soccer on this blog. But, Tech's historic achievement is worth mentioning and the potential battle that could be bestowed upon us is definitely worth mentioning.
On Friday, Tech blewout Duke 3-0 in the quarterfinals to advance to the College Cup where they'll face ACC rival Florida State for a shot at a National Championship. It was a tremendous win for the program and more proof that the ACC exceeds an SEC level of dominance in women's soccer.
Florida State beat the Hokies 2-1 back on October 24th so this is an excellent opportunity for the Hokies to give some payback.
However, what intrigues me is what could happen if Tech wins next Saturday. The most likely matchup in the finals would be UVA. How amazing would that be? If Tech beat UVA to win their first team national title, I think Charlottesville burns to the ground and hell freezes over.
I wish the lady Hokies luck in the College Cup and hopefully they can bring home Tech's first ever team national championship!
Follow us on our Social Media Sites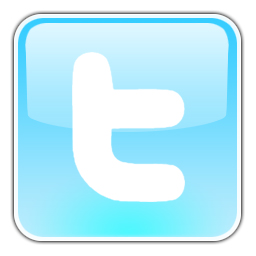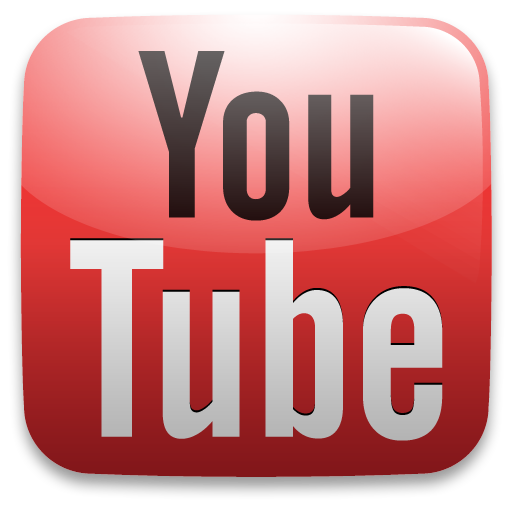 Enjoy this post? Subscribe to our RSS Feed and never miss another! Or sign up to get exclusive VirginiaTechFan.com Sports Analysis delivered straight to your inbox!