Share This Post
It wasn't perfect, nor was it completely cohesive, but the Hokies did enough to pin the Tar Heels to the mat early on in this one. The Hokies started the game slow before Demitri Knowles hauled in a 45 yard pass from Logan Thomas to put Tech on the board first. After forcing UNC to go three and out, Tech took over at their own 27 yard line and drove 73 yards before Thomas found DJ Coles in the back of the endzone for his 4th touchdown reception of the year.
Just like that, the Hokies led 14-0 and the route was on. Only, Tech's offense struggled mightily for the rest of the day. Thankfully, the defense did enough to keep UNC's offense out of the endzone and Tech's offense cashed in one two more opportunities to take a commanding 27-10 lead late in the 4th quarter. UNC added another touchdown in the final minute of the game to make the score a little closer but the game was already well in hand.
Overall, Tech played well today and beat a very good North Carolina team (although they're no 1-4, UNC will go to a bowl this year. They're schedule is extremely front heavy with Duke, NC State, ODU, BC, and UVA left to play). It's hard to complain about a win these days, especially after last season but we'll touch on both sides of the ball below.
The Offense
There were some good moments today and there were some bad. All in all, it's what we've come to expect out of this offense. Let's start with the good and transition into the bad.
Logan Thomas had a marvelous first half and overall, played extremely well today. Thomas finished the day 19-28, 293 yards and 3 touchdowns. That will go down as one of his best stat lines in his career. The senior signal caller did what he needed to do to lead this team to victory.
Willie Byrn, a junior walk-on, burst onto the scene today with a four receptions and 123 yard performance. Had Byrn hung onto a catch in the 4th quarter, he may have been able to add about 25 more yards and perhaps even a touchdown to his stats.
Demitri Knowles caught four passes for 57 yards including a big 45 yard score that put the Hokies up 7-0 in the first quarter. However, Knowles was quieted as the game went along. He did not record a reception in the 2nd half.
The rest of the receiving corps did enough to help the Hokies move the football. Joshua Stanford had several big grabs in the 2nd half, finishing with three receptions for 59 yards. True freshman walk-on fullback Sam Rogers had a big 14 yard catch and run setting up a touchdown pass to DJ Coles in the 2nd quarter. Rogers did leave the game with a sprained ankle.
The passing game today was great and recorded their best performance of the season. Now, the running game and the offensive line continue to plague this offense. In the first quarter, the Hokies found several running lanes, especially on the first drive. However, those lanes disappeared as the game went along. Edmunds ran repeatedly into stuffed running lanes and Coleman could never quite get to the edge.
The rushing attack netted 48 yards on 34 carries. Until the Hokies find room to run, our offense will continue to be hit or miss. Tech had 12 drives today, minus the two knees at the end, and scored on just four of those drives. On six of those drives, they went three and out.
The difference in Virginia Tech being a good team that will finish 8-4 and a really good team that will finish 11-1 are those six drives. Those six drives are holding Virginia Tech back both offensively and defensively. It's not about scoring on every possession, although that is the primary goal. It's about moving the ball, playing the field position game, and capitalizing on your opponents mistakes.
If Tech doubled their play total on all of those drives, Tech would have probably scored twice more. The defense is then on the field less, which makes them tougher to play against, especially since UNC is an up-tempo team. That extra rest is crucial to shutting their offense down.
_______________________________________________________________________________________

Hokie Fans! Do You Use a Smoker or BBQ for Pork or Beef? Or Do Any Type of Grilling?

Check out this Must Have tool for Handling and Shredding Smoked Pork or Beef.

Alsing Meat Claws
- These meat handler forks make shredding smoked pork or shoulder a breeze.

The folks at Alsing are offering Virginia Tech Fans the chance to get them on Amazon
at a 30% discount with Promo Code 'MEATCLAW'

Their only ask in returns is that you leave an honest review on Amazon once you purchase and use them!
______________________________________________________________________________________
The way I would grade our offenses day is that Virginia Tech excelled on 50% of their drives. The other 50% is where they need to improve.
The Defense
Offenses that are talented, up-tempo, and can make plays at the quarterback position are tough to stop. However, the Hokies did a great job containing this offense. The final numbers are not overly impressive, as UNC finished with 376 yards of offense.
Yet, this defense forced UNC into 3rd and longs, which resulted in the Tar Heels going just 6-16 on third downs. Tech was able to get off the field and turn the game back over to the offense.
The one factor that may be a little overlooked here is that Marquise Williams is probably the best option UNC has at the quarterback position going forward. In Larry Fedora's system, he could develop into a tremendous weapon for them although it's clear he still has a ways to go. Williams did throw for 277 yards today, which is impressive considering the amount of talent on this Virginia Tech's defense.
For Tech, I'm sure they'll be happy to play Pittsburgh next weekend after making it through the ECU, Marshall, and UNC gauntlet of up-tempo, spread offenses.
Final Thoughts
Take away the 3rd quarter, where the Tech offense ran a total of nine plays (three drives, which were all three and outs) and the Hokies dominated this game. Now that the season is half over, we know Tech's recipe for success. Be opportunistic on offense, score early to establish a lead, and let the defense force turnovers setting up the offense with good field position.
That's Virginia Tech's recipe for success in a nutshell. As long as the Hokies can follow that recipe exactly, they will be successful this season. Getting through their last three games at 3-0 is truly something worth celebrating. The Hokies beat three good teams and are now 5-1 on the season. Depending on the outcome of the Ole Miss game today, the Hokies may wind up ranked come Monday for the first time this year.
The Hokies are not yet the favorites in the Coastal Division and our offense has not done enough yet to make me feel optimistic about getting to 10 wins this season. But, if you told me we would be 5-1 through our first six games this season back at the beginning of August, I would have accepted that in a heartbeat.
Onto Pittsburgh.
Follow us on our Social Media Sites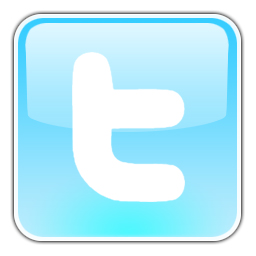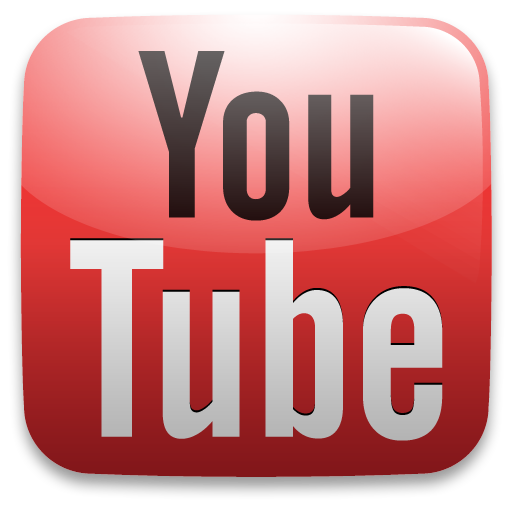 Enjoy this post? Subscribe to our RSS Feed and never miss another! Or sign up to get exclusive VirginiaTechFan.com Sports Analysis delivered straight to your inbox!