Share This Post
Virginia Tech entered today ranked 14th in the country after winning six straight games. The Hokies have seemingly improved every week leading up to the bye week last weekend and were poised to defeat a 5-2 Duke Blue Devil team that was just 1-2 in ACC play. Instead, the Hokies looked lost on offense and once again turned to one of the country's best defensive units for stops.
It's a narrative that's become synonymous with Blacksburg and with Frank Beamer. We're going to be conservative on offense and win the game with a great defense and consistent special teams. It's as true as the sun rising in the east every morning.
Unfortunately, the Hokies no longer have the type of offense that can compete with this Virginia Tech defense. They no longer have consistent special teams that Frank Beamer can count on. There's no Brandon Pace, Jud Dunleavy, or Shayne Graham walking off that sideline on a 4th and 3 from the 25 yard line.
Instead, the Hokies are a walking shell of the program they used to be. Complacency leads to declining results and those declining results lead to losses to James Madison, to Boise State, to Duke, to Pittsburgh, to ECU, to all of the programs who are beneath Virginia Tech in the rankings.
This is what happens when you recruit tight ends and eventually convert them into offensive linemen.
This is what happens when you recruit high school quarterbacks and convert them into wide receivers.
This is what happens when you hire an offensive line coach that doesn't fit your philosophy and then refuse to fire said offensive line coach even when your unit deteriorates (although that's somewhat out of his control).
This is what happens when you rely solely on your defense, pushing them to their breaking point and not fielding a better offensive unit.
This is what happens when it takes 10 years to realize your offense doesn't work only to hire a capable offensive coordinator when the cupboard is bare.
This is what happens when you fail to recruit the necessary talent to compete at a high level.
Duke is a good team and I really don't want to take anything away from them. They played a tremendous game defensively but how many of our past Virginia Tech teams would have lost this game? None, aside from the obvious answer of 2012.
Perhaps the worst aspect of this loss is that I have nothing to angrily complain about. Could I be upset with Scot Loeffler and some of his playcalling? Yes but the Hokies are limited offensively and without much of a running threat or a capable offensive line, I don't know what I could really suggest that we do differently.
I could be upset with Logan Thomas but he's a product of past coaching failures.
Unfortunately, the only thing I can think of at this time is to just accept it. Duke beat us tonight and they deserved to win. Eventually, when your offense can't do anything with any consistency, you're going to lose one you shouldn't have. That's college football. Lesser teams can beat better teams when better teams don't play well. That's exactly what happened tonight.
For Virginia Tech, it's also a product of having to rebuild a foundation that was cracked long ago. While these losses may sting, our program is still moving in a positive direction. That equation that Beamer uses that I mentioned at the beginning of this article (good defense + good ST + consistent offense = wins) works.
It's just going to be a few years before the foundation gets rebuilt. Between now and then, losses like this one may happen. A few unexpected wins may happen as well. But, changes take time to implement and success in college football does not happen overnight.
The Hokies will need to regroup but their goals still remain attainable. Let's beat Boston College next week and head into Miami week with a chance to all but clinch the Coastal division.
Is it Time to End the Logan Thomas Experiment?
The previous passage was written by me right after the game so it's a tad emotional. Let's switch gears and actually talk about tonight's performance.
Thomas, who entered this game on a high after going three games without throwing an interception, threw four including one that ended Tech's chances at a victory. At this point, I'm over hoping that Thomas ever develops into any sort of consistent threat at quarterback.
To an extent, his failures are not his fault. He's a product of a bad coaching staff that had a bad quarterback's coach. But, there just wasn't enough time to fix Logan Thomas. One off-season isn't enough and right now, Thomas can only play at about 60-percent of his potential.
The reason I want Mark Leal to play isn't because I think Leal is a better player. He's not. But, it's the little things. Leal can complete passes. He can throw the ball and hit his receivers in stride and he's less likely to airmail a pass by 10 yards.
_______________________________________________________________________________________

Hokie Fans! Do You Use a Smoker or BBQ for Pork or Beef? Or Do Any Type of Grilling?

Check out this Must Have tool for Handling and Shredding Smoked Pork or Beef.

Alsing Meat Claws
- These meat handler forks make shredding smoked pork or shoulder a breeze.

The folks at Alsing are offering Virginia Tech Fans the chance to get them on Amazon
at a 30% discount with Promo Code 'MEATCLAW'

Their only ask in returns is that you leave an honest review on Amazon once you purchase and use them!
______________________________________________________________________________________
Would Virginia Tech lose their dual-threat capabilities? Yes, but I remain adamant that Logan isn't a true dual-threat player. He's too awkward and far too slow to be labeled as such.
The reason I want Leal as a quarterback is because he's a better fit for this offense. If all VT can do is complete 5 yard passes, Leal is better than Thomas in that department. If Tech had any sort of big play threat, Thomas would be the runaway choice even with his struggles. But, unless Tech improves in that department, Leal might be the better option going forward.
At this point, could he do worse?
Poor Field Goal Kicking Will Lose Football Games
Cody Journell bounced a 45 yarder off the upright, made a 42 yarder, and then missed a 40 yarder wide left. Overall, it was another poor effort from the often criticized 5th year senior.
Also of note, Journell did have to handle one kickoff today due to Mitchell Ludwig straining a quad. Michael Branthover dressed at halftime and handled the other two kickoffs in the 2nd half.
Journell's problems at this point are mental and with Beamer not having much faith in him at this point, I wouldn't be shocked if the Hokies don't go for it on most 4th downs from here on out. When you only have a 33-percent chance of getting three points, there's almost a higher probability of picking up a 1st down on say a 4th and 3.
To compare this Virginia Tech team to a team of year's past, had Tech's field goal kicker gone 3-3 the Hokies would likely be 7-1 right now. Instead, they're 6-2.
Defense Misses Fuller and Collins
As well as the defensive played tonight (198 total yards, 13 points, four interceptions, one sack), the unit may have played even better if Kyle Fuller and J.R. Collins were available. Their replacements played well but there were several correctable mistakes made by Dadi Nicolas that led to several big Duke runs.
Kendall Fuller played a great game, securing three interceptions and nearly coming up with a fourth. However, Chuck Clark wasn't much of a factor from the WHIP position and I think Tech may have been better off having Kendall at the WHIP and Kyle at corner for this contest. Not that the defense could have played that much better but if we could have kept them out of the endzone then maybe we could have won this one 10-9 instead. Who knows.
That said, Duke's one touchdown drive was aided by pass interference penalties. Which is something that can plague Virginia Tech with the style of defense they play.
My Lasting Impression
A 13-10 loss to Duke is bad. However, I'm not upset that we lost to Duke. I'm upset we scored 10 points and lost to Duke. The Blue Devils are not a great defensive team. They're experienced with a front seven that has played together for most of three seasons now. But, they're not Alabama. Tech scored 10 points on Alabama. We should have scored more points on Duke.
Like I said in the beginning of this article, the Hokies are the product of past coaching mistakes that our current staff is working to overcome. Change takes time and unfortunately for some, I'm sure it's going to feel like an eternity before we get back to playing Virginia Tech football.
That said, there's an opportunity for us to still run the table. I have zero confidence in thinking that we will do so but as bad as we looked today, Miami didn't look much better. Boston College was blown out at home today by a UNC team we beat a few weeks back and UVA lost to Georgia Tech. Add in a Maryland team that's reeling from injuries and our path to the post-season isn't exactly a minefield.
What this team needs to do is to simply find a set number of plays we can execute. Perhaps, add in a bit more misdirection and a few more screens. Yes, I said screens. Right now, we're too much of a pro-style offense and we need to be a bit more spread. I never thought I would have said that but it's true.
A 3-count screen timed correctly with JC Coleman could be the best play we have in our playbook. Whatever the answer is, we need to find a way to move the football more effectively. What we're doing right now isn't working. Our playmakers aren't getting open and we don't have the creativity to overcome our talent restrictions.
At this point, we are what we are. We're not a top 25 team but if we can rebound from this loss, we still have a chance to win our division. That should be our goal going forward. At the very least, that would show remarkable progress for what we have to work with this season.
Follow us on our Social Media Sites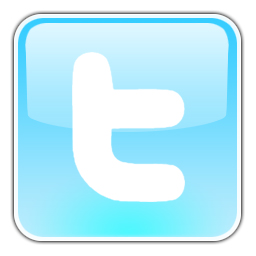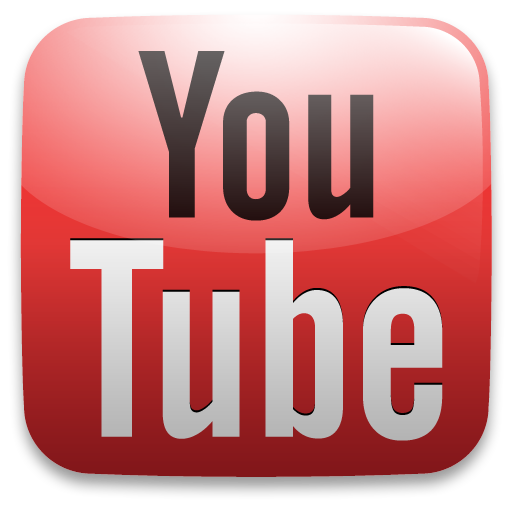 Enjoy this post? Subscribe to our RSS Feed and never miss another! Or sign up to get exclusive VirginiaTechFan.com Sports Analysis delivered straight to your inbox!