Share This Post
Virginia Tech will take a much needed day off tomorrow as the Hokies enjoy the first of their two bye weeks on the season.  Here at VTF, we figured this was a great time to take a step back and examine the first seven weeks of this season.  Below, both of our primary writers examine seven questions from the first half of this 2013 season.
1.) Virginia Tech stands at 6-1 on the season. Looking back at the first seven games of this season, what is the biggest surprise that stands out in your mind?
Justin: Just looking back to what I said in several preseason articles, the struggles from Cody Journell and lackluster efforts on special teams at times has been a surprise. You never expect a senior kicker, who was solid all of last season, to start off the year 6-10. On the positive side, A.J. Hughes is blossoming into the best punter we've ever had here at Virginia Tech. I know we all make a lot of jokes on Twitter about punting but having a punter who can flip field position like that is going to be a big weapon for us over the next two years. If we can get our field goal kicking back on track, I'll feel a little better about our special teams going forward.
Tyler: The biggest surprise to me so far this season has been the play of both true freshman Kendall Fuller and Brandon Facyson. I knew both of these guys had some potential to be great, but never did I anticipate them to play at the level they have through the first seven games. Along with that the defense as a whole, because they not only are leading the nation in interceptions, but also leading them in sacks.
2.) There was a lot of talk about Logan Thomas in the preseason. How would you grade his performance through seven weeks?
Justin: I think you have to grade him on a curve since his receivers were terrible the first three weeks of the season. Over the last four games, we've seen remarkable improvement from that group and thus, Thomas's numbers have improved as well. So, for me I would give him a solid "B". I think there's still time to turn that into a B+ or even an A-.
Tyler: I would have to give him a C+ to a B-, because he is starting to improve from a rough start. If you take away all the drops from the Alabama game, Thomas would have somewhere in the sixties percent completion percentage, which is right where you want to be. The only major knock would be his interceptions, but he hasn't thrown one in the past three games. On the other hand he still has managed to go 6-1, so I'm optimistic that his grade, from me, will continue to improve for the rest of the season.
3.) Virginia Tech has possessed several great defensive units during the course of Bud Foster's tenure as defensive coordinator. Where does this one rank with the likes of our 2005 and 2007 units? Are there any concerns going forward?
Justin: I would put this unit right up there with our 2005 defense. I don't think I've ever seen a defense that can totally shutdown an opposing offense the way this group can. Our defensive line is clearly the top unit in the conference and you could make a case that we have a top three secondary nationally. This is just a terrific group all around with a lot of young talent.
Tyler: I don't want to pass a premature judgement, because we are only half way through the season. But to this point I think they are right there with them. I mean when you are leading the nation in picks and sacks there isn't a whole lot you are doing wrong. Going forward my only concerns would be injuries and the offense not doing there part. If the offense can't sustain drives and put points on the board the defense can only do so much.
4.) Since this is a midway point in the season, if you count the bowl games, who would you name MVP of this team?
Justin: Kyle Fuller. I would give it to Brandon Facyson but Fuller is what makes this secondary go. He's a do-it-all player who has really improved his coverage skills from a season ago. He single handedly helped the Hokies beat Georgia Tech (that opening fumble was huge) and he's perhaps the best lockdown corner in the ACC. Since our offense hasn't really seen a "breakout performance" from anyone yet, I think the MVP would have to be on the defensive side of the ball. I could understand three or four choices here.
_______________________________________________________________________________________

Hokie Fans! Do You Use a Smoker or BBQ for Pork or Beef? Or Do Any Type of Grilling?

Check out this Must Have tool for Handling and Shredding Smoked Pork or Beef.

Alsing Meat Claws
- These meat handler forks make shredding smoked pork or shoulder a breeze.

The folks at Alsing are offering Virginia Tech Fans the chance to get them on Amazon
at a 30% discount with Promo Code 'MEATCLAW'

Their only ask in returns is that you leave an honest review on Amazon once you purchase and use them!
______________________________________________________________________________________
Tyler: That is a hard decision to make, because so many people have been playing well. I went back and forth on several guys, but I will have to go with Kyle Fuller. I chose him because of his great performance against Georgia Tech, in which he played the whip linebacker role even though he is a defensive back. Also, he has two picks to go along with that performance. Brandon Facyson is another one that I almost chose because of his four picks and strong play as a true freshman. I don't think you could have gone wrong with either player. The defense line has also played extremely well too.
5.) Miami is clearly the biggest game left on the Hokies schedule. But, out of the other four opponents (Duke, BC, Maryland, UVA), which game concerns you the most?
Justin: Boston College for reasons that will be understood from just about every Hokie fan out there. The Eagles are tough to beat at home, although I've never been able to figure out why. Florida State nearly lost when they went up there and the Eagles almost did enough to beat Clemson last week. Steve Adazzio is a good coach and he seems to have that program pointed in the right direction. We'll find out if this Virginia Tech team can take a punch to the gut when they travel to BC. Just to cover the rest, I think Tech can get by Duke and UVA. Virginia is always a bit of a tossup just because it's a rivalry game but the Hokies have owned UVA for 13 of the last 14 years including nine straight. I haven't seen anything from Virginia that makes me overly worried about this year's matchup. Maryland can score but I think teams are beginning to figure them out. Plus, they have injury concerns.
Tyler: For me this one is between Maryland and BC. Maryland was undefeated until they played a FSU and their QB went down with an injury. So I think there success will be determined by his health the rest of the season. BC always plays us tough, especially at BC, so they always make me uneasy.
6.) What has been the biggest disappointment so far this year?
Justin: I was hoping by this point in the season, we would have some sort of running game emerging with JC back and Edmunds having seven games under his belt. However, our running game seems to have gone in reverse recently. Edmunds hasn't much room to run and when he does get a lane, he seems to miss it or doesn't follow his blocks correctly. That will improve in time and should improve next season with a better offensive line. But, to me, that's a big disappointment.
Tyler: The offensive line not being able to provide the running backs with holes to run through has been the most frustrating part to me. We have a full backfield of talent, but the offensive line cannot give them a lane to run through. I knew the offensive line would struggle this year and I know coach Grimes is a great coach and will improve this line in the years to come, but he can only do with what he has for the time being.
7.) Lastly, what is your take on the Battle at Bristol in 2016?
Justin: When the news first leaked out, I was a little skeptical. But, I've changed course a little bit. I do think the fan experience will be lacking from a visual perspective just because Bristol is huge and unless you spend $500 on a ticket, you're probably not going to be able to see very well. But, I think it's a great concept and something the Hokies are going to be able to use to their advantage on the recruiting trail. We've already seen many 2014 and 2015 recruit react positively to the news. This will be a big game for both teams and one that could springboard the Hokies on a National Title run if they win. Overall, I think it's a great idea.
Tyler: My initial thought was pure excitement, and it still mostly is. The seating will definitely be an issue for the fans, but besides that it is a huge opportunity. Assuming that we have a solid squad by then, this could be the perfect stage to show the nation that the Hokies are back. This is a great recruiting pitch that can be used, because who wouldn't want to be a part of possibly the biggest college football event ever. So guys that we are recruiting now could have the opportunity to play in this game and that is a once in a lifetime opportunity. I think this is a great thing, but we have to capitalize on it unlike some of the games like this we have had in the past.
Follow us on our Social Media Sites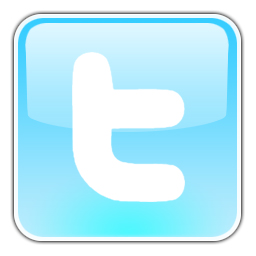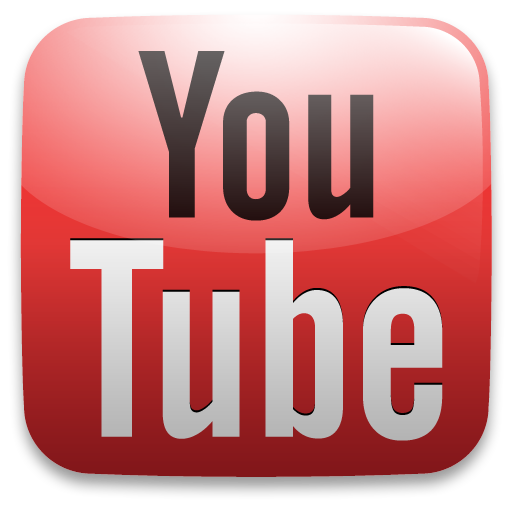 Enjoy this post? Subscribe to our RSS Feed and never miss another! Or sign up to get exclusive VirginiaTechFan.com Sports Analysis delivered straight to your inbox!