Share This Post
How one defines a "big win" probably varies from person to person. For me, beating Pittsburgh was a "big win." No, Pitt wasn't ranked. But, the Panthers were in the thick of the ACC race and a win on Saturday would entrench them, not Virginia Tech, as Miami's primary competition in the Coastal Division. Instead, the Hokies executed early on, forced three straight three-and-outs to start the game, and delivered a satisfying performance on Saturday.
Of course, a few may point to the offense's inability to score in the redzone, or Cody Journell's shanked 33-yard field goal attempt in the 2nd half, or an increasing inept running game as a reason to be concerned. To be honest, there are concerns going forward. However, the Hokies are what they are this year. We're not a national title team. We're not a top 10 team. We're simply a team with a great defense and an offense that can do just enough in most situations to win the game.
That's why I'm not going to delve into x's and o's anymore this season. We know what we are, which is way more than we can say about last year's team (we have an identity, yay!). Instead, I want to focus on the final five games of this season and what might lay ahead for the Hokies.
Bye Week
To be honest, the bye week could not have come at a better time. The Hokies are banged up on the offensive line and several of those injuries have drastically altered the ability of our starting unit. The Hokies have not been able to sustain a constant push all season and the line failed to deliver again on Saturday. It also didn't help that the Panthers have one of the top defensive tackles in the conference in Aaron Donald.
The bye week should allow the Hokies to do some self-scouting (always beneficial), heal up, and head into the Duke game with a renewed since of confidence.
Duke and Boston College
The next two games on the schedule are extremely winnable yet neither will be a walk in the park. Duke is 4-2 on the season and is fresh off an impressive 35-7 victory over Navy with starting quarterback Aaron Boone back under center. The Blue Devils only two losses both come to conference foes in Georgia Tech and Pittsburgh. Duke will have a chance to notch an ACC win before they head to Blacksburg with a game at UVA coming up this Saturday.
The Blue Devils are a concern due to their ability to score points. Granted, we have a terrific defense and I doubt Boone or Brandon Connette will be very successful against Bud Foster (especially since the Hokies have two weeks to prepare). But, there's talent here under David Cutcliffe and the Blue Devils have played the Hokies tough in the past. That said, if the Hokies play well defensively (why would we expect anything else at this point) and the offense can move the football, Tech should win this game.
The trip back up to Boston College is going to be perhaps the toughest mental challenge left on the schedule. Not only do the Hokies struggle up north but Tech cannot overlook Boston College for any reason whatsoever, even if a showdown looms the following week in Miami.
The Eagles have lost three of their last four games but all three of those teams are going to go to excellent bowls this December. BC played with Florida State at home and so far, they've been the only team capable of doing so. The Eagles also battled Clemson in Death Valley into the 4th quarter before the Tigers finally put BC away.
_______________________________________________________________________________________

Hokie Fans! Do You Use a Smoker or BBQ for Pork or Beef? Or Do Any Type of Grilling?

Check out this Must Have tool for Handling and Shredding Smoked Pork or Beef.

Alsing Meat Claws
- These meat handler forks make shredding smoked pork or shoulder a breeze.

The folks at Alsing are offering Virginia Tech Fans the chance to get them on Amazon
at a 30% discount with Promo Code 'MEATCLAW'

Their only ask in returns is that you leave an honest review on Amazon once you purchase and use them!
______________________________________________________________________________________
This Eagles team lacks talent but Steve Adazzio has done a great job creating an offense that plays within their means. They are conservative but they're effective. Like all Virginia Tech games this season, this will be a dogfight down to the end with whoever scoring 20 points or more likely emerging victorious.
Miami
If all goes well, Tech could enter a Saturday afternoon showdown with the Miami Hurricanes that could decide the winner of the Coastal Division. Right now, both teams are undefeated in conference but a lot can change over the next four weeks. Miami still has to battle UNC in Chapel Hill this Thursday, play Wake Forest at home, then travel to Florida State before they'll take on the Hokies. If I had to guess, the Canes will lose one of those two games to either UNC or Florida State with the latter being much more likely.
Still, even if they have one loss, the Canes will still be in the mix when they play the Hokies. Beat Tech, and the Canes control their own destiny.
Maryland and Virginia
To be honest, I have no idea how the next three games are going to go so I'm not even going to venture a guess at our record at this point. But, Tech does close the season with two winnable games. Maryland will have to venture into Lane Stadium, which is a place they've never had much success. Still, the Terps have talented and the Hokies will have to find ways to deal with Stefon Diggs.
To me, Maryland might be the most winnable game left on the schedule just because of the matchup. Randy Edsall is a good coach and a great foil to Coach Beamer. But, the Hokies will really shutdown Maryland's offense no matter which QB is behind center. The Terps defense has proven to be suspect since their shutout win against West Virginia. Combine that with this being a home game and the Hokies will be the favorites here.
Lastly, we have UVA who may be trying to secure their 3rd or 4th win of the season by this point in November. Virginia Tech has owned this rivalry dating back to 1998. In the past 14 years, Tech has lost to UVA once (2003). The Hoos will have the ability to play with Tech just for the sheer fact the Hokies won't be able to blow anyone out this season. But, this rivalry has been lopsided for awhile and Coach London is currently winless against Frank Beamer.
Final Thoughts
Virginia Tech made it through the gauntlet part of their schedule 3-0, which is better than even I predicted back before the season. However, do to the nature of our team, every game is going to be a battle and no one opponent should be overlooked. With our offense still in improvement mode, every game left on our schedule could be a loss.
However, this team seems destined for something special. Maybe not an 11-1 season, as I see us dropping one down the stretch to someone, but a 10-2 record after a down 7-5 year would be a welcome sight.
Follow us on our Social Media Sites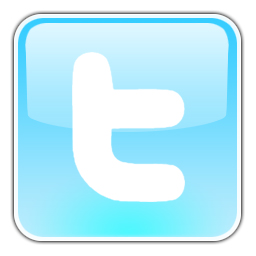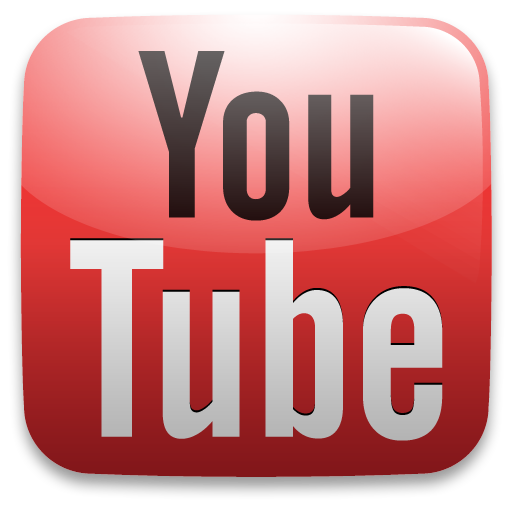 Enjoy this post? Subscribe to our RSS Feed and never miss another! Or sign up to get exclusive VirginiaTechFan.com Sports Analysis delivered straight to your inbox!