Share This Post
After having a much needed bye week Virginia Tech will face Duke at home this Saturday. Duke is coming off a win over the Boohoos. Duke was able to overcome a 22 point deficit and score 35 unanswered points to come back and beat UVA. Needless to say the Hokies should win this game, but as we all know with our offense that isn't a guarantee. So here we go!
1. Do Not Fall Asleep
As mentioned earlier, Duke was able to come back from a solid lead against UVA. The Hokies hopefully were paying attention and won't do the same. Even if our offense comes out firing on all cylinders, which is very wishful thinking, and got us a big lead (kind of like we did against North Carolina), the defense still would need to continue to be aggressive.
Now I know our defense is way better than the Boohoos, but still you have to play for four quarters. The offense will also have to keep their foot on the gas pedal if we are in this situation. We cannot afford to have another third quarter like the North Carolina game, where we couldn't even mange to get a single first down. So if by some slight chance the Hokies do get up early, the offense cannot go into conservative mode and the defense will have to continue to pin their ears back, because Duke has proven they can come back from a deficit and win a ball game.
2. Get Pressure on the QB
I think it will be crucial for our defense to pressure the quarterback this week, because Brandon Facyson got a concussion in practice and that could mean Antone Exum could have to take most of the snaps. Now Facyson is going to play but depending on how ready to go he is, this could lead to Exum playing the majority of the game. Facyson didn't seem too worried about his injury in an interview on Hokiehaven.com, but with concussions you just never know. Now I know Exum has had another week to get ready, because of the bye. I just am not comfortable with him having to be thrown back into the fire if that happens. I would much rather see him eased back into his role. This secondary has played lights out this season and if something is not broken you don't mess with it. If Facyson has trouble and Exum gets back in to much to fast this is why it is crucial for the defensive line to get some pressure on the quarterback. If the defensive lines can get pressure and force sacks or quick decisions then, if Exum isn't completely ready to go, then wouldn't be able to take advantage of it. Duke is a team that likes to throw the ball around, so if we can rattle the quarterback's cage then our secondary could have a pick party.
3. Offense Score Some Points
_______________________________________________________________________________________

Hokie Fans! Do You Use a Smoker or BBQ for Pork or Beef? Or Do Any Type of Grilling?

Check out this Must Have tool for Handling and Shredding Smoked Pork or Beef.

Alsing Meat Claws
- These meat handler forks make shredding smoked pork or shoulder a breeze.

The folks at Alsing are offering Virginia Tech Fans the chance to get them on Amazon
at a 30% discount with Promo Code 'MEATCLAW'

Their only ask in returns is that you leave an honest review on Amazon once you purchase and use them!
______________________________________________________________________________________
The offense is going to have to score some points this week. Instead of kicking so many field goals, like we did against Pittsburgh, we need to cash drives in for touchdowns. Duke is capable of putting some points on the board, so we will need everything we can get. If we absolutely have to settle for a field goal then do so, because some points are better than none. Against Pittsburgh we were at least able to move the ball more consistently, even though we still had our fair share of three and outs, but we didn't finish enough drives off with touchdowns. The final score in that game did not reflect how dominant the Hokies actually were. I would like to see an explosion in the offense similar to the UNC game. 
4. Find A Way to Run the Ball
Since the Alabama and ECU game, Tech has not been able to run the ball consistently with anyone other than Logan Thomas. Even in those games if not for some big runs then the running game wouldn't have looked as good. This has to stop at some point. Hopefully this bye week has really giving the offensive line and the running backs some time to solve this annoying reoccurring issue. If Tech were able to get out in front like UVA did last week and then be able to run the ball to control the clock, this game wouldn't have to go down to the wire. Just like all of you, I know better than to think it will actually be that simple for Tech.
5. Logan Thomas Needs to Continue to Take Care of the Football
Logan Thomas hasn't thrown an interception since the Marshall game and he needs to keep that streak up. The more he takes care of the football the better our offense has seemed to look. Even if Thomas is in a situation where it is third down (still with plenty of game left to play), I would much rather him throw the ball away or take a sack instead of forcing the ball in a tight window and it result in a pick. He has a great punter and a great defense that have his back. Thomas shouldn't feel the need to force things and try to make things happen, instead of just letting the game come to him. When Thomas has played well, so has the rest of the offense, except for the running game. I just want to see Thomas continue his hot streak and the see the running game get a little something going.
I would love to see the Hokies win this one convincingly, because of all the recruits coming to town, but I'm not expecting an easy one. I know all of the games this season will come down to the end, until this offense starts putting it all together and start firing on all cylinders. I just want the defense to keep doing what they are doing, the offense to continuing improving, and then find a way to win. That would be enough for me, because the Miami game is right around the corner. The Miami game could be a huge one if both teams can keep winning. The next two are on the road (at Boston College which always gives us trouble and then at Miami where we lost last year, so we need to take advantage of this one being at home. Yes, the Miami game is in all of our minds, but we have to take it a week at a time. This week we have the Blue Devils in Blacksburg and we can't look past them, because the Miami game won't be as appealing unless we keep winning too (along with Miami).

Follow us on our Social Media Sites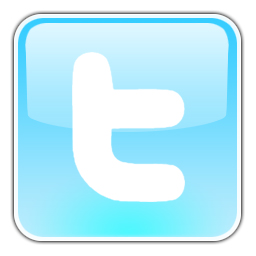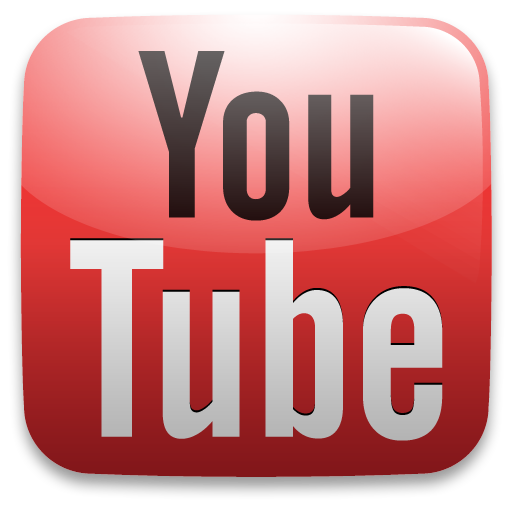 Enjoy this post? Subscribe to our RSS Feed and never miss another! Or sign up to get exclusive VirginiaTechFan.com Sports Analysis delivered straight to your inbox!