Share This Post
First off I would like to apologize for the late post. My internet was down for the third time this month so I had to call tech support, once I got home from Lynchburg today and they finally got me back up and running.
Let me start off by saying I'm sorry if I step on anyone's toes with this article, but I have some things to get off my chest. I took several days to soak everything in before I started to type this article. After reading comments from numerous sites and tweets from twitter, I'm very disappointed in some of Hokie Nation. The way people have just straight up thrown Logan Thomas under the bus is completely ridiculous. Yes, he had a horrible game there is no doubt about that, but don't be victims of the moment.
Thomas has a record of 24 and 11, thrown for 7,761 yards, and scored 70 touchdowns (passing and rushing) in his tenure at Virginia Tech. He holds the records for rushing touchdowns by a quarterback (24), passing yards in a career (7,761), and completions. He still has five or maybe even six more games left to add onto those numbers and maybe break some more records (total offense and passing touchdowns). What more does he need to do for fans to appreciate him and what he has done for Virginia Tech?
He has done the best he can with the pieces he has had around him (not just players but coaches as well) and there is no way that Scott Loeffler can work a miracle in one season with Thomas. That move was made a little too late for Thomas to benefit from it. Thomas is filled with potential at the quarterback position and yes he hasn't lived up to that full potential on the field yet, but he cannot do it by himself. Look at Eli Manning, he is a two-time NFL super bowl champ and two-time super bowl MVP and he leads the league in picks this season. You can only do with what you have around you no matter how good you are. If we didn't have Thomas last year we wouldn't have went to a bowl game, because no other quarterback on our roster could have been both our starting quarterback and running back (since he led our team in rushing last season).
Yes, I was disappointed with Thomas's performance last week, just like everyone. But I still chose to support and stay faithful to him as our starting quarterback. I believe he gives us our best chance at winning and if not for all the junk around him for the past two years, both players and coaches, he would have shown how good he is through his stat line. Do not be victims of the moment, but instead look at his full body of work. I just wish we had players and coaches around him, because can you imagine what he would have accomplished if that was the case.
I just do not like how two years ago everyone jumped on his band wagon, then after last year and some of his performances this year, people have jumped right back off the bus. C'mon man, Hokie nation is better than that. I want to see success just as much as anyone else, but throwing him under the bus isn't going to solve anything when it has not been just his fault. Okay that's it my rant is over, now to the game last week.
Cody Journell's Performance
If Cody Journell had made two field goals, despite Thomas's performance, Tech would have pulled this game out. Cody was clutch for us in several games last year and I was expecting a solid season from him, since he was going into his senior season. Unfortunately, this has not been the case. He has been nothing but inconsistent. He makes some field goals that make you raise your eyebrows, but then in the blink of an eye he misses a chip shot that leaves you scratching your head. Hopefully Journell can get back into a groove and salvage what's left of his senior season.
_______________________________________________________________________________________

Hokie Fans! Do You Use a Smoker or BBQ for Pork or Beef? Or Do Any Type of Grilling?

Check out this Must Have tool for Handling and Shredding Smoked Pork or Beef.

Alsing Meat Claws
- These meat handler forks make shredding smoked pork or shoulder a breeze.

The folks at Alsing are offering Virginia Tech Fans the chance to get them on Amazon
at a 30% discount with Promo Code 'MEATCLAW'

Their only ask in returns is that you leave an honest review on Amazon once you purchase and use them!
______________________________________________________________________________________
The Return of Logan Thomas's Early Season Woes
Going into the Duke game, Thomas hadn't thrown a pick in three games, which was about 116 pass attempts. He had started to play very well and the passing game looked like it had started to click. Thomas threw four picks in the Duke game. The first one he just overthrew Joshua Stanford by a mile, the second one should have never been thrown, but in his defense if DJ Coles had not been called for the penalty, that play would have never happened and Tech would have scored a touchdown. His third and fourth picks both came off of tipped balls by his receivers. Both of those balls probably shouldn't have been thrown either because of the tight coverage, but receivers also cannot tip them up in the air.
I had a feeling, because of the bye week, that Logan would struggle. I don't know why, but I just had that feeling that the bye week would throw him out of the rhythm that he had gotten in. On a positive note, Thomas broke the career rushing touchdowns for a quarterback record with 24.
Kendall Fuller's Stunning Performance
Kendall Fuller picked off three passes against Duke and could have easily had five if not for a couple of dropped ones. He now leads the nation in interceptions (5) with that performance, and Brandon Facyson is right on his heels (who missed this game because of a concussion he suffered in practice). There is not enough praise you can give these two true freshmen for their play this season. I cannot wait to this how this tandem develops over the next several years.
The defense as a whole once again was dominant, but because of the offense's poor performance there was not a win to go along with it. They held Duke to thirteen points and 198 total yards, along with forcing four turnovers. Duke was 0 for 11 on third down conversions and didn't complete a single pass in the second half. This defense is definitely for real and something special to see. I just wish our offense could do enough to give them something to show for it.
Up Next: Boston College
We all are ready to move onto this week and forget about the Duke loss. Tech goes to Boston College this Saturday and this, again, won't be an easy one. For whatever reason Boston College always gives us trouble, especially when we play in Alumni Stadium. Steve Addazio (there head coach) is a fiery guy and that reflects in his players. They have a tough attitude, where they play hard and just do not quit. This will not be an easy one, especially after last week, by any means. I think Logan will have a bounce back game, at least I hope so. If the numbers really don't lie, then he will, because he plays better away from Blacksburg when it comes to taking care of the football (he has had 8 picks at home opposed to 2 away/neutral). I think he tends to play better away, because he isn't under the microscope at an opposing team's stadium as much as he is at home.  
Hopefully the Hokies can right the ship and get another win this week to make up for last week's disappointing loss. The Hokies still control their own destiny, because if they can win out they still could have a shot at an ACC championship and a BCS bowl, if they could upset Miami and FSU. I know that is a big stretch for that to happen, but you just never know. Imagine if Logan did manage to pull that off how everyone's opinions of him would change.

Follow us on our Social Media Sites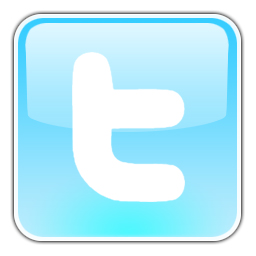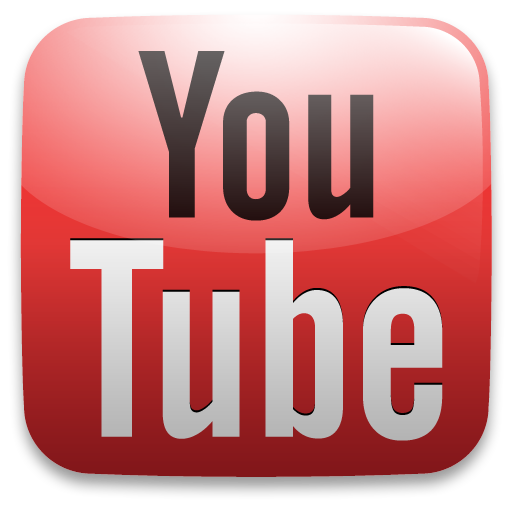 Enjoy this post? Subscribe to our RSS Feed and never miss another! Or sign up to get exclusive VirginiaTechFan.com Sports Analysis delivered straight to your inbox!