Share This Post
It's "Elimination Week" in the ACC this weekend with several teams potentially eliminating themselves from ACC Championship contention if they fail to win this weekend.  If UNC fails to beat Virginia Tech, the Heels will fall to 1-4 on the season and 0-2 in conference.  Same goes for Georgia Tech if they fail to upset the Hurricanes at home.  On the opposite side of the conference, the Maryland vs. Florida State game will have major consequences to who becomes the primary challenger to Clemson.  That too may be a winner takes all game.
The slate this week is about as good as it can get without having a marquee matchup.  There are going to be some good football games this weekend.  You can check out williamhill.com online bookies if you want to get latest lines or get in on the action.  Let's get to the pick
Maryland at Florida State
Location: Tallahassee, FL
TV Information: Thurs. Oct. 5th, 12:00 p.m., ESPN
What to Watch For:
After three weeks last season, Terrapin fans wanted to fire Randy Edsall.  After four weeks this season, they may want to start a fundraiser to give him a raise (the Athletic Department is flat broke so the money isn't coming from there).  This game isn't going to make or break the Terrapins season but a win would go a long way to establishing them as an Atlantic Division threat.  A loss would put them behind the eight ball a bit with Clemson and Virginia Tech left on the schedule.  Florida State has looked just fine in it's first four contests but Jameis Winston, for the most part, has yet to face a pass rush like Maryland has.  The Terps lead the country in sacks with 17 so far through four games.  That's 4.25 sacks per game.  If the Noles are going to win, they need to keep Winston upright.  If Maryland can rattle the young quarterback then the Terps have the offense to outscore Florida State and leave Tallahassee 5-0.  However, I'm going "not so fast" on this one and picking the Noles in a squeaker.
Score Prediction: Maryland – 23, Florida State - 27
Ball State at Virginia
Location: Charlottesville, VA
TV Information: Saturday, Oct. 5th, 12:00 p.m. ESPN3
What to Watch For:
With Maryland and FSU on at 12 and Virginia Tech kicking off at 12:30, it really upsets me that I can't want UVA try to pull the upset here.  Emphasis on the word try there.  Ball State has an excellent quarterback in senior Keith Wenning, who has thrown for 1650 yards so far through five games.  The Cardinals are 4-1 so far this season with their lone loss coming on the road to a solid North Texas team.  Right now, I just don't see UVA's offense scoring enough points to win this one unless their defense shows up ready to play.  I do think this will be a close game with UVA having better overall talent but Ball State is the better football team.  The better football team usually wins.
Score Prediction: Ball State – 20, UVA - 14
North Carolina at Virginia Tech
Location: Blacksburg, VA
TV Information: Saturday, Oct. 5th, 12:30 p.m. ESPN3
What to Watch For:
After last week's 55-31 loss to East Carolina, the Tar Heels are backed up against the wall.  If anything, that's probably the single biggest reason why this is far from a "gimmie" game for the Hokies.  UNC has talented.  They have a senior quarterback (although Renner is a little banged up).  They also have an improved defense, even if that defense didn't exactly show up last weekend.  This is still a game the Hokies cold very well lose.  Eric Ebron will have a favorable matchup against Virginia Tech's safeties, which means we're going to see a lot of Detrick Bonner in man coverage.  To be honest, I could see this being a contest where both teams score more than expected.  Tech should be able to run the ball against UNC and if their passing game continues to gel, there's a good chance one of our receivers could have a big game against a rather soft secondary.  However, I just don't feel all that good about this game.  I think UNC has a great shot at winning just because teams are at their most dangerous when they play with nothing to lose.  After a 1-3 start, UNC is at that point.  If nothing else, hopefully some reverse mojo works in our favor.
Score Prediction: North Carolina – 27, Virginia Tech - 24
_______________________________________________________________________________________

Hokie Fans! Do You Use a Smoker or BBQ for Pork or Beef? Or Do Any Type of Grilling?

Check out this Must Have tool for Handling and Shredding Smoked Pork or Beef.

Alsing Meat Claws
- These meat handler forks make shredding smoked pork or shoulder a breeze.

The folks at Alsing are offering Virginia Tech Fans the chance to get them on Amazon
at a 30% discount with Promo Code 'MEATCLAW'

Their only ask in returns is that you leave an honest review on Amazon once you purchase and use them!
______________________________________________________________________________________
Army at Boston College
Location: Chestnut Hill, MA
TV Information: Saturday, Oct. 5th, 1:00 p.m. ESPN3
What to Watch For:
The Eagles hung 34 points on a rather talented Florida State defense last week, which is about 37 more than I expected them to score.  I think it's clear that Steve Adazzio is going to be a good fit in Chestnut Hill but with a lack of talent, it's hard to know what you're going to get from week to week.  Enter Army, who has steadily improved over the past three seasons to the point where this could be a nail biter.  I think the Eagles should take solace in only a 14 point loss to the Seminoles and use some of that confidence to beat Army.  Or, you know, they could go the opposite way and lose by 30.  Nothing would shock me here.
Score Prediction: Army – 20, Boston College - 30
NC State at Wake Forest
Location: Winston-Salem, NC
TV Information: Saturday, Oct. 5th 3:30 p.m. ESPN3
What to Watch For:
After an 0-2 start in the ACC, Wake Forest is in desperate need of a victory against an in-state rival.  Another loss here and I wouldn't be too surprised if Jim Grobe's name gets added to the list of coaches who are on the hotseat.  After all, this was the year Wake Forest was building towards with a senior quarterback and some talented playmakers around him.  So far, the team hasn't delivered and for what Wake Forest is paying Grobe, they could easily go out and get somebody better for 1/3 the cost.  NC State may still be without starting quarterback Brandon Mitchell this week but against the Swiss cheese defense of the Demon-Deacons, I don't think it will matter.
Score Prediction: NC State – 41, Wake Forest - 23
Clemson at Syracuse
Location: Syracuse, NY
TV Information: Saturday, Oct. 5th, 3:30 p.m. ABC/ESPN2
What to Watch For:
There are two reasons why I think this game will be closer than expect.  First, the Carrier Dome is a house of horrors that should be condemned then burned down to the ground.  Second, Syracuse is a much better team indoors than they are outside.  Granted, their two wins at home have come against two teams, who if combined, still couldn't beat Clemson on a cold day in Hell but that's beside the point.  Syracuse can play with Clemson but I just don't see them winning when the clock hits 0:00.
Score Prediction: Clemson – 45, Syracuse - 28
Georgia Tech at Miami
Location: Miami, FL
TV Information: Saturday, Oct. 5th 3:30 p.m. ESPNU
What to Watch For:
Did you know that Georgia Tech has not beaten Miami since 2008?  I didn't.  In fact, Miami and Virginia Tech have been the two teams in this conference that has proven time and time again that they can shutdown Georgia Tech and then beat them at their own game.  With Miami playing well so far this season and Georgia Tech reeling off a Virginia Tech loss, I can see where Miami will be the popular pick this week.  NOT SO FAST MY FRIEND.  Georgia Tech in an upset. Book it!
Score Prediction: Georgia Tech – 38, Miami - 31
Follow us on our Social Media Sites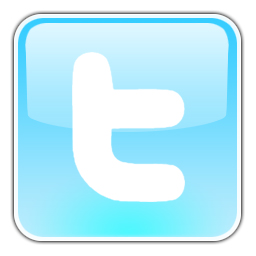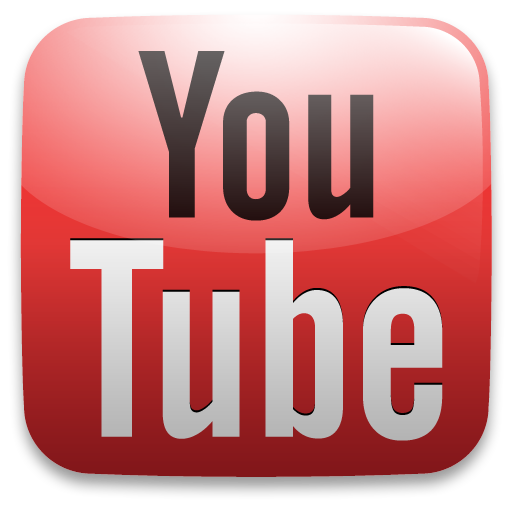 Enjoy this post? Subscribe to our RSS Feed and never miss another! Or sign up to get exclusive VirginiaTechFan.com Sports Analysis delivered straight to your inbox!