Share This Post
With the sped up nature of recruiting these days, juniors who have well over 18 months before they can potentially enroll at a University, are slowly becoming the primary focus for many college coaching staffs around the country. The reason for this is due to so many players committing early, which gives coaches more time to evaluate for the future.
Today, we're going to give you a complete rundown of where Virginia Tech stands for many of the offensive prospects they've verbally offered thus far in the 2015 class. Let's go!
Quarterback
The Hokies have taken Bucky Hodges, Carlis Parker, Andrew Ford, and Travon McMillian as quarterbacks in the last two classes. There's a good chance that two of those four players end up elsewhere. Right now, we know that Parker is a wide receiver longterm and he has already made the move to that position full-time. The rest will have a chance to prove themselves when they enroll.
In 2015, a quarterback is not a necessity but I'm sure Loeffler would like to take at least one more just to continue stockpiling depth at the position. So far, the Hokies have only offered one player as a true signal caller.
David Sills is a USC commit and has been since he was 13 years old (I'm sure most of us remember this story). However, with Kiffin gone, Sills is once again looking around although he hasn't "officially" decommitted from Southern Cal. Virginia Tech and Clemson has recently offered him and the Hokies seemed to have peaked the Maryland native's interest. We'll have to see if he visits Tech this fall or perhaps in the spring but I think Sills is probably Loeffler top target right now. If that doesn't pan out, he'll go down his list.
Running Back
Once again, the Hokies may not need to take a running back in this class but tailbacks tend to leave early so if Trey Edmunds blows up next year, we need to make sure we have enough talent in the program to replace him. Right now, the top name on the list will be Deshawn McClease out of Oscar Smith. McClease is a four star on 247sports right now and he is an explosive runner. Since he's an in-state target and teammates with several other highly touted recruits, I'm sure the Hokies would favor him over similar out-of-state prospects.
Although McClease seems to favor the Hokies a bit in the early going, Tech has offered several out of state targets. They include 4* Jacques Patrick out of Orlando, FL, Andre Robinson out of Harrisburg, PA, Eric Swinney out of Tyrone, GA, Javarius Davis out of Jacksonville, FL.
Out of all of those prospects, the Hokies have the best shot with Andre Robinson out of Pennsylvania. The high four star prospect will visit Virginia Tech unofficially on November 16th for the Maryland game. That will give Tech a great chance at impressing him and becoming a major factor in his recruitment. Robinson is currently ranked as the 88th best player in the country by 247sports.
Wide Receiver
Right now, I'm not sure a top target at receiver has emerged. Also, the amount of wide receivers the Hokies take in 2015 will depend on the amount they sign in 2014. However, the Hokies are in the mix for 5* WR Jaason Lewis out of Ocean Creek High School in Virginia Beach, VA. Lewis is one of two five star prospects in the state of Virginia for the 2015 recruiting cycle.
Lewis has been a little all over the place in his recruitment. Virginia Tech offered him a little over a year ago and nearly committed to the Hokies on the spot. He also nearly committed to North Carolina last spring before the Tar Heels rejected his commitment. The general message here is that Lewis should probably slow down, enjoy his recruitment, and commit when he's ready.
_______________________________________________________________________________________

Hokie Fans! Do You Use a Smoker or BBQ for Pork or Beef? Or Do Any Type of Grilling?

Check out this Must Have tool for Handling and Shredding Smoked Pork or Beef.

Alsing Meat Claws
- These meat handler forks make shredding smoked pork or shoulder a breeze.

The folks at Alsing are offering Virginia Tech Fans the chance to get them on Amazon
at a 30% discount with Promo Code 'MEATCLAW'

Their only ask in returns is that you leave an honest review on Amazon once you purchase and use them!
______________________________________________________________________________________
Lewis visited Virginia Tech unofficially this past weekend when Duke came to town. Tech is still very much in this recruitment but we'll have to see what transpires between now and next spring.
Another name that will spark a lot of attention will be 4* athlete Jalen Christian, who is the godson of former Hokie Dwight Vick. Christian has clearly been to a lot of Virginia Tech games in his life and he is very interested in the Hokies. But, I see him looking at all of his options before making a decision. Tech is in this one but this is by no means a slam dunk. Christian could also be a dynamic safety but I think most teams will recruit him as a wide receiver.
The Hokies have also offered 3* Brandon Polk out of Ashburn, VA as a slot receiver. Polk is just 5'9 and 150 pounds but he is a lightening rod with a ton of upside. Tech is in very good shape here early.
One other player to watch out for is Isaiah Zuber out of Stephenson High School in Stone Mountain, GA. Of course, the Hokies grabbed Jarontay Jones out of Stephenson a few years back so Tech does have a tie to that school. Zuber has announced Virginia Tech as his leader and there is a feeling that he could be one of the first commits in this 2015 class for the Hokies.
Tight End
As it stands, the Hokies have not offered a tight end in the 2015 class. That will change but Tech may have to cast a wide net to find a tight end that they like. I wouldn't be shocked if you see several offers go out in Maryland, Georgia, and Florida if the Hokies find recruits they like.
Offensive Line
After taking five offensive linemen in 2014, I would not be shocked to see the Hokies splurge and take another five linemen here in 2015. Right now, the Hokies are squarely in the mix for the two big fish in-state. The first is 4* Matthew Burrell from Woodbridge, VA and the second in 4* Austin Clark from Rockbridge, VA.
Burrell is a big prospect with a great frame. He has long arms and seems to be a perfect fit for what Coach Grimes wants out of his linemen. At 6'5" and 290 pounds, he has the makings of a perfect fit as a longterm offensive tackle prospect. The Hokies will have to battle Alabama, Ohio State, and Notre Dame here but Tech is in the mix.
Clark is a local prospect that hails from Caleb Farris's old high school. Right now, Clark is a raw prospect but he has a terrific upside as a right tackle. Tech will be in a fight with Tennessee here but Coach Grimes has Tech in a very solid position.
As it stands, these are the only two offensive linemen that Tech has offered but I'm sure more names will emerge after the season when the coaches have time to evaluate film.
Follow us on our Social Media Sites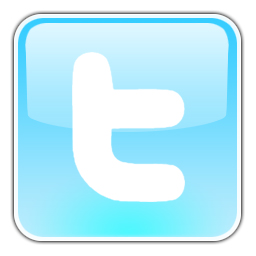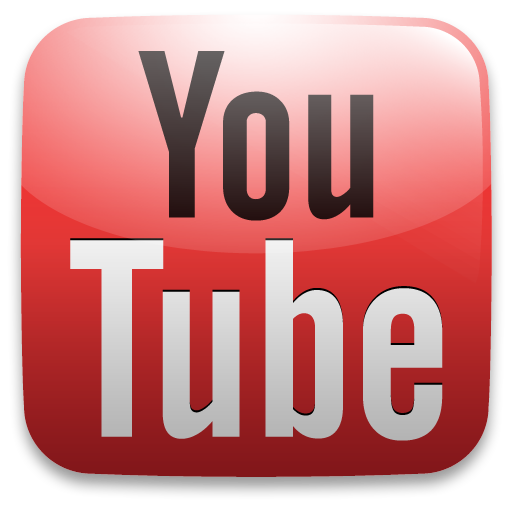 Enjoy this post? Subscribe to our RSS Feed and never miss another! Or sign up to get exclusive VirginiaTechFan.com Sports Analysis delivered straight to your inbox!