Share This Post
With Erick Green now gone, there are some huge shoes to fill for the Hokies basketball team.  Green led the nation in scoring last year and was the ACC Player of the Year. For a school like Virginia Tech, those shoes are even harder to fill in a sport such as basketball, because we do not recruit on the same level as most other ACC teams do.
Another thing that doesn't help Tech is the many injuries and transfers the basketball team has had over the years. Another huge blow came when Robert Brown decided to transfer to UAB. He didn't have quite the couple of seasons that some may have expected, but he was someone I believed could have developed into a good player if he could have lived up to his potential.
Virginia Tech Basketball Tickets
2013-2014 Virginia Tech Men's Basketball Schedule
But that wasn't the only blow the Hokies took this offseason.  Donte Clark, Virginia Tech's top recruit, didn't qualify and had to go to UMass. If all this wasn't enough, Malik Mueller (Tech's freshman point guard from Germany), has also been ruled ineligible, because of NCAA requirement issues. The basketball team has recently been known for not having a lot of bodies. Last year the Hokies only had six players on scholarship, the rest of the team consisted of walk-ons.
So if you expect to see improvement in James Johnson's second year, I don't think there will be (record wise). I'm not expecting too much from this team. I think it is going to take Johnson several years to build a solid team, because of all the unfortunate things that have happened to the program. Despite all of that let's take a look at the team.
Jarell Eddie
Jarell Eddie was the team's second leading scorer last season. He averaged 12.3 points per game. This is going to be his senior season and he will definitely need to step up. Eddie has a great stoke and is a capable scorer, but I'm curious to see if he can be relied on as the go to guy.
Cadarian Raines
Cadarian Raines also returns for his senior season and he too will need to step up for the Hokies to have even a shot at a decent season this year. He led the team in rebounds last year and will be relied on to do the same this season. Raines has improved his offensive game every year and I hope he can continue to put some points on the board, because with Green gone the Hokies will need points from any and everywhere. Raines isn't a small guy and I just wish he could take advantage of his size this season.
CJ Barksdale
CJ Barksdale is one of the two remaining players left from the Hokies great recruiting class in 2011. Robert Brown and Dorian Finney-Smith transferred and Marquis Rankin (who we will talk about next) still remains with Barksdale. CJ (and this class) came in with some big expectations, but those expectations have all but been squashed. Barksdale has not panned out to be the player that some saw him as. He has failed to produce when he has had opportunities. I hope he takes this season more seriously than the past two and really puts in the work to try and be a key contributor for this team going forward.
Marquis Rankin
_______________________________________________________________________________________

Hokie Fans! Do You Use a Smoker or BBQ for Pork or Beef? Or Do Any Type of Grilling?

Check out this Must Have tool for Handling and Shredding Smoked Pork or Beef.

Alsing Meat Claws
- These meat handler forks make shredding smoked pork or shoulder a breeze.

The folks at Alsing are offering Virginia Tech Fans the chance to get them on Amazon
at a 30% discount with Promo Code 'MEATCLAW'

Their only ask in returns is that you leave an honest review on Amazon once you purchase and use them!
______________________________________________________________________________________
Marquis Rankin is the second of two remaining players from the 2011 recruiting class. Rankin's jumps hot looked improved last season and I hope he builds on that. He will be in the mix for that starting point guard position, unless a freshman comes in and takes it away, so he will need to be ready to have a bigger role this season.
Joey Van Zegeren
Joey Van Zegeren redshirted his first year in Blacksburg and I'll have to say I was pretty impressed with what I saw last season from the 6-10 forward from the Netherlands. There were also times where I couldn't understand why he did certain things, but I think the more playing time he gets the better off he will be. I think the main thing I noticed him struggle with was the speed of the game, but now with a year under his belt playing in the ACC, hopefully that will change.
Marshall Wood
Marshall Wood was the one and only player from the 2012 class that stuck (Montrezl Harrell decommitted after the coaching change and went to Louisville). The one thing I would like to see from Wood this season is an improved jump shot. As the season progressed I felt he was starting to do this. If he could spread the floor with some shooting then this could open the lane up for the guards to attack. That would also allow one for some one on one match-ups for our post guys. They did play him in the post some last year, because of our lack of depth, but I think he fits better on the wing.
Adam Smith
Adam Smith had to sit out last season after transferring from UNC-Wilmington. While there he averaged 13.7 points per game. He is another player that could be in the mix for the starting point guard spot or even the two guard. His scoring will be welcomed since Green is gone.
The Walk-Ons
Tech had to rely on some walk-on players last season due to depth issues. Will Johnston is a sharp shooter that can come off the bench and hit some shots if the defense gives him the opportunity. Christian Beyer was a player that impressed me. He would come in and just give you everything he had. He may not impress you with his stat line, but he gives you solid minutes.
The Newcomers
James Johnson was thankfully able to bring in more bodies with this class. More importantly he brought in some much needed size down low. Trevor Thompson (6'11" 3-star forward from Indianapolis) and Maurice Kirby (6'9" 2-star forward from Arizona) are the two big guys from this class that can hopefully provide the Hokies with some solid players down in the paint. Ben Emelogu (6'5" not ranked guard from Texas), Devin Wilson (6'4" not ranked guard from Pennsylvania), and Malik Mueller (6'3" not ranked guard from Germany) are the three others that completed this class. As mentioned earlier Mueller is not eligible this season. Wilson and Emelogu will contend for some playing time at both guard positions, if not for a starting job. Another quick note for Emelogu, he was named a team captain by Johnson. Hopefully that means he is someone that can help the Hokies build something for the future.
My expectations for this team are nothing great, especially with Syracuse and Pittsburgh being added to the ACC. If they managed to finish .500, I would be extremely surprised. What I want to see from this team is something promising with the young players. I know this season will not be a good one if you are measuring Tech's success by their win and loss record, but just to see some sparks out of the young guys to give us hope for the future would be a positive for me.
Follow us on our Social Media Sites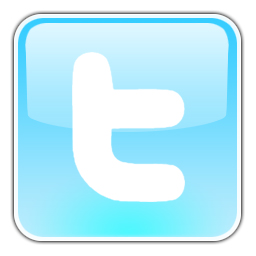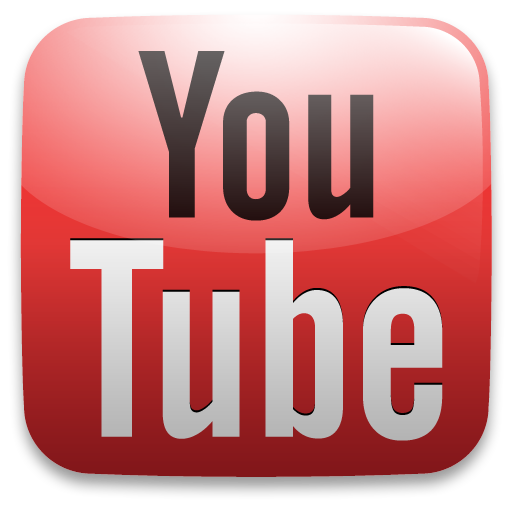 Enjoy this post? Subscribe to our RSS Feed and never miss another! Or sign up to get exclusive VirginiaTechFan.com Sports Analysis delivered straight to your inbox!