Share This Post
For the most part, week two in the ACC went as we expected.  Oregon completely crushed an overmatched UVA team, Miami was able to fend off a terrible Florida offense, and several other conference teams, like Virginia Tech, Clemson, and North Carolina crushed less-talented teams.  Heading into week three, there's not a lot of major matchups to look forward to.  Florida State versus Nevada is probably the headliner but the Noles are more than 20-point favorites over the Wolf Pack (yes, two words). 
This slate isn't sexy but it does provide the ACC a chance to further prove themselves as a power conference.  Let's get to the matchups!
Virginia Tech at East Carolina
Location: Greenville, NC
TV Information: Sat. Sept. 14th, 12:00 p.m., Fox Sports 1
What to Watch For:
Can the Virginia Tech defense slow down the air-raid ECU style of attack?  We all know that Virginia Tech can shot down Alabama but shutting down a team that can spread you out and beat you underneath is a whole different type of animal.  To an extent, VT will have success defensively on Saturday but to what extent may depend on the type of effort our offense exerts.  If the Hokies can chew up the clock, keep the defense rested, and make some plays in the passing game; I'll take the Hokies in a lopsided win.  But, Tech never blows out East Carolina in Greenville and Tech's offense is far from a well-oiled machine.  Even though ECU has their own problems, I think they'll keep it close.  Prepare yourselves Hokies; this one isn't going to be easy.
Score Prediction: Virginia Tech – 28, ECU - 20
LA Monroe at Wake Forest
Location: Winston-Salem, NC
TV Information: Saturday, Sept. 14th, 12:30 p.m. ESPN3
What to Watch For:
So far this season, Wake Forest has not developed into any type of threat in the Atlantic division.  In fact, they're pretty much out of the race heading into week three, which makes this game meaningless for them other than the fact that winning may help them 10 weeks from now when they're trying to clinch a bowl bid.  The Deacs are not a good team but LA Monroe isn't either.  As long as Wake Forest's defense can slow down LA Monroe, I think Tyler Price and this Wake Forest offense does just enough to outscore the Warhawks. 
Score Prediction: LA Monroe – 17, Wake Forest - 26
New Mexico at Pittsburgh
Location: Pittsburgh, PA
TV Information: Saturday, Sept. 14th, 12:30 p.m. ESPN3
What to Watch For:
Here's what we know about New Mexico.  They have a great rushing offense, amounting 296 yards per game so far through two weeks.  They also have a piss poor passing offense, throwing for just 86 yards per game.  To be honest, after the shredding Pittsburgh received from the hands of Florida State, this sounds like the perfect rebound girl… err, rebound opponent.  The Panthers have enough talent to win this one by a few scores.  Their effort against this less than sexy opponent will determine how much they win by. 
Score Prediction: New Mexico – 10, Pittsburgh - 31
Boston College at USC
Location: Los Angeles, CA
TV Information: Saturday, Sept. 14th, 3:00 p.m. PAC 12 Network
What to Watch For:
Who would have thought Boston College would be relevant in week three.  I was all prepared to give them the boot by this point in the season and send them back to the AAC where they belong.  But hey, a solid win over Wake Forest and optimism abounds in Chestnut Hill.  Sadly, that optimism may come to an end this week when they'll face a recently embarrassed USC team.  The good news here is that if USC doesn't show up this week, they've proven in the past to be extremely beatable.   The bad news is they still have more four and five stars on roster than BC has had over the past 10 years combined.  I'll take USC just because I feel like Lane Kiffin might actually decide to coach them up this week, instead of making sweet, sweet love to that hot wife of his.
Score Prediction: Boston College – 13, USC - 23
_______________________________________________________________________________________

Hokie Fans! Do You Use a Smoker or BBQ for Pork or Beef? Or Do Any Type of Grilling?

Check out this Must Have tool for Handling and Shredding Smoked Pork or Beef.

Alsing Meat Claws
- These meat handler forks make shredding smoked pork or shoulder a breeze.

The folks at Alsing are offering Virginia Tech Fans the chance to get them on Amazon
at a 30% discount with Promo Code 'MEATCLAW'

Their only ask in returns is that you leave an honest review on Amazon once you purchase and use them!
______________________________________________________________________________________
Nevada at Florida State
Location: Tallahassee, FL
TV Information: Saturday, Sept. 14th, 3:30 p.m. ESPN
What to Watch For:
I guess ESPN figured everybody not in Tallahassee or Nevada will be watching ABC for the big Texas A&M vs. Alabama game so they might as well schedule a should be snoozer on their main channel.  The Noles looked terrific in their debut win over Pittsburgh two weeks ago but now we'll see if that performance was a fluke or a sign of apocalyptic times ahead for the rest of the ACC.  Nevada is not quite where they were four years ago with some Colin Kaepernick guy leading their Pistol based attack.  But, they're not terrible.  I expect a solid win here but it wouldn't shock me for Nevada to keep it within range until after halftime. 
Score Prediction: Nevada – 20, Florida State - 45
Georgia Tech at Duke
Location: Durham, NC
TV Information: Saturday, Sept 14th, 3:30 p.m. ESPNU
What to Watch For:
Here's the good news for Duke: They have depth at quarterback.  Here's the bad news: Anthony Boone is out indefinitely after suffering a broken collarbone against Memphis last week.  With Boone, I could have potentially forecasted this to be a close affair.  Without him, I'm not sold that Brandon Connette is a good enough passer to challenge the Georgia Tech defense.  I would expect the Yellow Jackets to win this one convincingly. 
Score Prediction: Georgia Tech – 42, Duke - 16
Wagner at Syracuse
Location: Syracuse, NY
TV Information: Saturday, Sept. 14th, 4:00 p.m. ESPN3
What to Watch For:
After a disappointing first two weeks of the season, Syracuse should be able to finally notch their first win since joining the ACC.  Wagner is not a great FCS opponent and the Orangemen should win this one convincingly. Of course, at the rate FCS teams are knocking off FBS teams these days nothing is for certain.  But, I feel good about the Orangemen winning this football game. 
Score Prediction: Wagner – 10, Syracuse - 38
Maryland at UCONN
Location: Hartford, CT
TV Information: Saturday, Sept. 14th, 7:30 p.m. ESPN3
What to Watch For:
You know when's not a good week to have a bye week?  The week after you lose to Towson 33-18.  To be honest, this is a tough game to predict because on one hand Maryland should crush UCONN.  On the other, you never want to play an angry and emotionally hurt team.  Still, the Terrapins have been very good so far this season, amounting more than 40 points in each of their two games so far.  UCONN's defense is horrid and I don't expect them to put up much of a fight if Maryland strikes early.  I'll take the Terps in this one.
Score Prediction: Terps – 34, UCONN - 17
Follow us on our Social Media Sites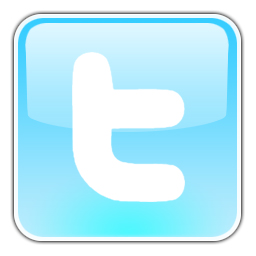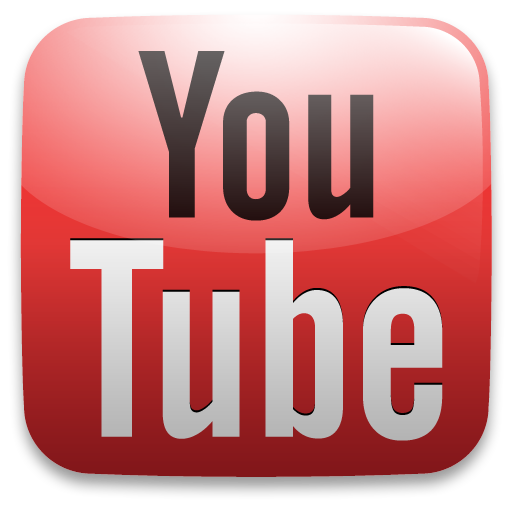 Enjoy this post? Subscribe to our RSS Feed and never miss another! Or sign up to get exclusive VirginiaTechFan.com Sports Analysis delivered straight to your inbox!