Share This Post
On Saturday, the Hokies added more information to the small sample size of knowledge we've been able to gather on this 2013 Virginia Tech team.  So far, the Hokies have struggled to do anything consistently on offense throughout all three games while the defense has been dominant.  Those trends continued against East Carolina and if I had to guess, they're here to stay for the remainder of the 2013 season.  Unfortunately, Tech just does not have the talent on the offensive side of the ball to contend for anything more than an ACC Championship.  At this point, I think the ACC Championship is a long-shot seeing that we are playing about as well as six or seven other ACC teams right now.
Thanks to BilldozerVT putting the game up online, we're able to go back and relive some of the highlights (and lowlights) from this past Saturday's win with relative ease.
East Carolina is a good opponent and is probably the favorite at this point to win Conference USA this season.  Having to go to Greenville and play them with our offense was a difficult task.  Heading into this game, I would have been happy with a three point victory and that's exactly what I got.  The Hokies offense struggled to run the ball (34 carries, 53 yards) and the passing game sputtered for most of the afternoon.  Had it not been for a dominant defensive effort by Bud Foster's group, the Hokies would have lost this game.
Logan Thomas
Thomas's pieced together his best performance so far this season against the Pirates, going 25-43 for 258 yards, two touchdowns, and one interception.  Overall, we've seen steady improvement from Thomas since the Alabama game when he went 5-25 against a talented Crimson Tide defense.  Still, Thomas is missing receivers high and failing to deliver the ball accurately.  Granted, I think we all thought Thomas would show a little more ability than he has this season but to be fair, he's had six months to work with a QB coach who actually knows what he's doing.  Four of those six months, Scot Loeffler couldn't actually coach him, per NCAA rules.  By November, I think Thomas will be back to his 2011 self. On Saturday, he did have a few successful plays.
The Hokies have limited DJ Coles over the past two weeks likely do to his inability to stay healthy.  Still, the Hokies are going to have to let Coles loose once ACC play starts or Tech will struggle mightily on offense.  The play above is a good indicator of what Coles brings to this offense.  After a three yard run, Tech is faced with a 2nd and seven from their own 22 yard line.  At this point, Thomas has looked iffy and needed a strong throw to build some confidence.  Tech lines up in their Pistol formation.  Coles (far side) runs an in-route, beats the safety to the spot, and catches the ball aggressively picking up 16 yards in the process.  If the Hokies had other players who could do that, we may have beaten Alabama in week one.  The fact that Coles is our only receiver who could make that play is concerning.
One play I'm sure Logan would want back is his interception to Knowles late in the 2nd quarter.  To be honest, the Hokies are going to struggle this season when they play behind the chains.  Most teams can't easily overcome 3rd and 9's and Tech is one of those teams.  However, this play is another example of last year's Logan Thomas coming back to bite him.  Watch the clip above once then replay it and pause it at the 8:54 mark.  Had Thomas gone through his progressions he could have checked down to Kalvin Cline, who is WIDE OPEN in the flat for at least 6-7 yards.  Would it have been a 1st down? Maybe if Cline could have picked up nine yards before being tackled.  At the very least, Tech could have punted saving Thomas from throwing another interception.  The actual interception itself was a great play by the ECU defender and another example of Knowles not knowing how to battle for the ball in the air.  But, kudos to the ECU defender.
The best executed play of the day comes on Thomas's first touchdown pass in the 1st quarter.  Tech goes with their shotgun formation with Knowles spit to the wide side of the field.  The corner is playing off of the line of scrimmage meaning he is either in quarters coverage (deep zone) or in man coverage.  Knowles makes a nice move before heading out of frame, the corner fails to slow his momentum down, and Knowles races by him for the touchdown.  Overall, it's great execution mixed with poor defensive technique in regards to the safety taking a horrendous angle on the play.
The offense did not have a great day against ECU, which is concerning. ECU is not a good defense and they were without two of their starting linebackers on the day.  But, one thing I mentioned during the preseason was that I wanted to see improvement every week.  So far, we've improved offensively every week.  If we take another step forward against Marshall, I may have a sliver of confidence heading into the Georgia Tech game on a short week.
Another Fantastic Defensive Performance
_______________________________________________________________________________________

Hokie Fans! Do You Use a Smoker or BBQ for Pork or Beef? Or Do Any Type of Grilling?

Check out this Must Have tool for Handling and Shredding Smoked Pork or Beef.

Alsing Meat Claws
- These meat handler forks make shredding smoked pork or shoulder a breeze.

The folks at Alsing are offering Virginia Tech Fans the chance to get them on Amazon
at a 30% discount with Promo Code 'MEATCLAW'

Their only ask in returns is that you leave an honest review on Amazon once you purchase and use them!
______________________________________________________________________________________
The Hokies were two plays away from pitching a shutout in Greenville, North Carolina on Saturday.  That's how close to flawless Bud Foster's group played.  The first of said plays occurred on the first drive when Jack Tyler hit ECU quarterback Shane Carden late out of bounds, turning a 2nd and seven into a 1st and 10 15 yards closer to the endzone.  The 2nd play occurred when A.J. Hughes hit his worst punt of the year and ECU punt returner Danny Webster raced 22 yards to the Virginia Tech 36, setting up ECU's only shot at points in the 2nd half.  Those two play gave ECU 10 points.  The rest of the game was textbook defense again and again and again.
The first play (or plays in this case) we're going to look at involve true freshman Brandon Facyson, who I might add is playing at an All-ACC level right now.  On the first play, Facyson is in man coverage at the top of the screen.  ECU's wide receiver adjusts his route based on Facyson's pre-snap alignment.  The receiver runs a curl route and Facyson shows elite change of direction and quickness to stop the receiver after only a five yard gain.  That isn't a play every cornerback can make.
On the 2nd play, ECU decides to test the Hokies true freshman again and Facyson jumps the route.  Just watch where Facyson is when the ball is thrown and where he is when he catches it.  His change of direction, quickness, and ability to read the cornerback is on the same level as Jayron Hosley and Brandon Flowers. In fact, Facyson might well be ahead of those guys right now.  The only other freshman cornerback this season I've seen make a play like that this season is former five star Vernon Hargreaves down at Florida.
Carden's final interception of the day involved a terrific effort from Tariq Edwards.  Edwards stayed home on the play-action fake then reads the quarterback's eyes and makes a tremendous diving catch for the interception.  The interesting part about this play is that if Edwards was not in position to snag that ball out of the air, watch Kendall Fuller who is in man coverage on the play.  There is a good chance that the youngest Fuller brother would have intercepted that pass had Edwards not done so.  That is tremendous defense.
ECU had one last crack at this game but a sack from James Gayle forced a safety and the Hokies hung on to win a tight one in Greenville.  That play put an exclamation point on a dominant defensive performance.
Cody Journell's Very Bad, No Good, Horrible Day
I'm not going to attach any film here because I don't care to watch that portion of Saturday's game again but Journell had a horrendous day on Saturday.  The senior missed two field goals and an extra point. No matter how you spin his performance, Journell simply had a horrible day.  He did miss practice on Tuesday due to some back spasms but seemed healthy enough to start on Saturday. 
Going forward, I'm hopeful that CJ puts Saturday in the rearview mirror and can make a few easy ones to get his confidence back up.  Overall, Journell has been a solid kicker throughout his career making 36-46 field goals and all but three extra points.  He's a good talent and hopefully he can over come this.
Follow us on our Social Media Sites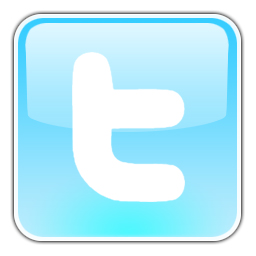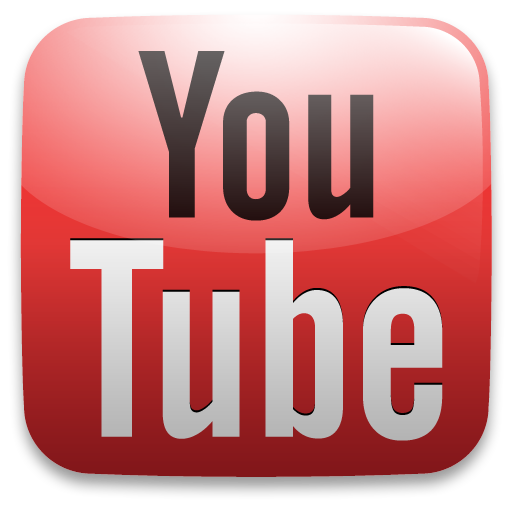 Enjoy this post? Subscribe to our RSS Feed and never miss another! Or sign up to get exclusive VirginiaTechFan.com Sports Analysis delivered straight to your inbox!