Share This Post
Its game day Hokie fans as Virginia Tech heads to Atlanta, Georgia for the second time this season to face Georgia Tech tonight in the annual "Techmo Bowl". Let's hope this trip ends with a victory, unlike the first one. It is not going to be an easy task for Tech to win this one, because not only is Georgia Tech's offense a pain to defend, but this also comes off of a short week. Not only does that mean they had less time to prepare, but also less time to rest. And with the way our offense has been going three and out, it could be a long night for our defense. Virginia Tech is going to need a lot to go their way to win this game.
1. Logan Thomas Must Take Care of the Football
In order to even remotely have a shot in this game, Logan Thomas absolutely cannot turnover the football. This has been a reoccurring issue every game so far this season. Now has it solely been Logan's fault, definitely not, but that is still no excuse. He cannot afford to continue throwing balls into coverage, instead of throwing it away or just tucking it and getting whatever yardage he can with his feet.
The receivers also have to do their job by running the correct routes, catching the ball, creating separation, and becoming the defensive back, if necessary. More importantly the offensive line has got to get some push upfront for the running game, because if we could run the ball then the defense wouldn't just be able to focus solely on stopping the passing game. Hopefully with J.C. Coleman back he can get some outside runs going, instead of Trey Edmunds running straight into the defensive tackles, because the offensive line cannot provide a hole for him to run through.
2. Time of Possession
As we all know the yellow jackets like to milk the clock. They like to have long time consuming scoring drives. In order to beat them Tech's defense is going to have to prevent them from eating up the clock by getting them off the field quickly. Also, the defense is going to have to prevent the big play which we have been able, for the most part, to do against them in the recent matchups.
Not only will the defense have to get Georgia Tech's offense off of the field, but the Hokes offense will have to find a way to put some drives together of their own. That is why it will be crucial for the running game to get going again; because the more we keep Georgia Tech's offense and our defense (so they do not get worn out) off the field the better. But that will be asking a lot of our offense. This would be the perfect game for the offense to really put something together.
3. Defense Continue Carrying the Load
_______________________________________________________________________________________

Hokie Fans! Do You Use a Smoker or BBQ for Pork or Beef? Or Do Any Type of Grilling?

Check out this Must Have tool for Handling and Shredding Smoked Pork or Beef.

Alsing Meat Claws
- These meat handler forks make shredding smoked pork or shoulder a breeze.

The folks at Alsing are offering Virginia Tech Fans the chance to get them on Amazon
at a 30% discount with Promo Code 'MEATCLAW'

Their only ask in returns is that you leave an honest review on Amazon once you purchase and use them!
______________________________________________________________________________________
With the offense taking a step back last week instead of moving forward, the defense is going to have to that much more tonight. The defense should be ready to make up for last week's performance, because it was the worst outing of the season, so far. They allowed 361 total yards of offense (228 passing and 133 rushing) and also allowed three touchdowns to be scored. All of these are season highs that they have allowed. That performance cannot be repeated tonight.
The positive though, is once again the defense was able to force turnovers. Kendall Fuller and Kyshoen Jarrett each picked off a pass. This could be a crucial aspect of tonight's game, because the Hokies will be starting Kyle Fuller at whip. This means that both true freshman, Kendall Fuller and Brandon Facyson, will be starting at the corner spots. Yes, they both have played all season and are talented young players, but the yellow jackets are well aware of this and won't hesitate to attack them and see if they can take advantage of their youth. But I say go ahead and test them, I like our chances if they try to attack either of them.
4. Cody Journell Has To Return To His Old Form
Cody Journell will return this week after serving a one game suspension for violating team rules. This could be a big return for us considering he won this game for us with two clutch field goals last year. I do not think he will repeat his East Carolina game performance, because he was struggling with back spasms that week and missed most of practice. He has been a very reliable kicker and I think he will continue to do the same. He could be a crucial part to Tech's victory, if they win this one, because with all the field goals that were missed in the past two weeks at least he could hopefully convert on some and give the offense some points. I mean if they cannot score a touchdown at least convert on a field goal and get some points out of it.
5. The Hokies Need A Little Luck
Our defense is good enough to give us a shot to win this game even on a short week, but, at this point, the offense is nowhere near good enough to do what they need to in order to win the game. Somehow after a poor performance last week, the Hokies still found a way to win. Whatever luck we had last week is going to have to carry over into this game, because we sure could use the help again.
I'm going into this game worried that a loss is coming our way, after the way we played last week. But at the same time I'm thinking, we can't play much worse than we did last week and we still won that game, so you just never know. I'll still be optimistic and hope for the best, as I always do, but I'll also be prepared for what everyone is expecting to happen. Hopefully the special "Hokie Stone" Helmets can provide some magic. I just hope the offense can put some points on the board and keep our defense from tiring out; cause if they can't then it will be a long night.
Follow us on our Social Media Sites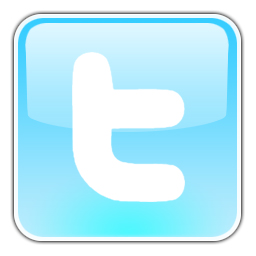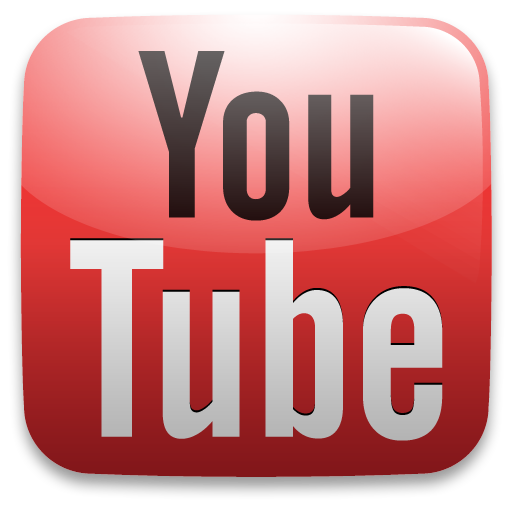 Enjoy this post? Subscribe to our RSS Feed and never miss another! Or sign up to get exclusive VirginiaTechFan.com Sports Analysis delivered straight to your inbox!