Share This Post
Going into the East Carolina game this weekend there are some questions that still need to be answered? Can our offense get into a flow and consistently move the ball? Will our defense continue to dominate or will this up-tempo air raid offense show some weaknesses? ECU is a team that is capable of handing us another loss, as we have seen them do before in the past, if we do not come in focused and ready to go. The defense has quite a difficult task, but I think are ready for the challenge. The offense has improved some since week one, but they cannot continue having their woes, because the defense cannot win this one on their own.

1. "DB U" Has to Step UP, Again
ECU runs an up-tempo air raid team that likes to spread the field and throw the ball around. Shane Carden, ECU's quarterback, has a completion percentage of 80-percent and has thrown for 638 yards heading into this game. Carden has also thrown for seven touchdowns while allowing zero picks. This means our secondary has a tough test coming their way. Not only are they going to have to cover well but also tackle well too. ECU hasn't played a defense that is as skilled as ours, but we still cannot take them lightly. With our secondary, even with true freshman starting, we have four interceptions in only two games and that number needs to continue to increase this week. Our defense is currently ranked fourth nationally, only allowing 368 yards (an average of 184 per game), so I think our defense is more than up for the challenge. I just hope the offense can do enough to prevent the defense from getting tired from being out on the field too much.

2. Get Some Pressure
Even with our defense performing so well and being ranked highly statistically, we still must get some pressure on Carden. Along with our defensive backs, the defensive line should be licking their chops for this opportunity. They are going into this game knowing the ball is going to be in the air so this gives them a chance to pin their ears backand go after the quarterback. Our defense doesn't have to fill the stat column with sacks, but I wouldn't mind seeing them rattle this quarterbacks cage. If they can just get in his face and rush him into quick decisions then that could lead to some mistakes or cause their offense to slow down. If the defensive line could do that our secondary could hopefully take advantage of it and get some turnovers (maybe even for scores like Bonner did last week). That leads me to my next key.

3. Win the Turnover Battle
_______________________________________________________________________________________

Hokie Fans! Do You Use a Smoker or BBQ for Pork or Beef? Or Do Any Type of Grilling?

Check out this Must Have tool for Handling and Shredding Smoked Pork or Beef.

Alsing Meat Claws
- These meat handler forks make shredding smoked pork or shoulder a breeze.

The folks at Alsing are offering Virginia Tech Fans the chance to get them on Amazon
at a 30% discount with Promo Code 'MEATCLAW'

Their only ask in returns is that you leave an honest review on Amazon once you purchase and use them!
______________________________________________________________________________________
Logan Thomas (regardless of whether it's the receivers fault or his own) cannot turnover the football. He must make the right decisions and take care of the pigskin, even if that means throwing the ball away.With ECU's high scoring offense (averaging 41.5 points per game) the Hokies cannot afford to give their offense easy opportunities. As mentioned earlier, our defense needs to get a few picks of their own to help our struggling offense, but in turn the offense cannot afford to give the ball back. Once again, though it is not completely Thomas's fault, but that is still no excuse. He must take care of the football, along with the rest of our offense.

4. Catch the Football
I know this is a reoccurring topic, but it's also a reoccurring problem. Last week there was some improvement with this, but the receivers still are not where they need to be. As a receiver this is what you have been brought here to do, so it's about time they start doing it. This week there could possibly be some key moments where we need some catches made to keep drives alive and keep ECU's offense off the field. They must catch the ball when their number is called upon and get some separation from the defenders. ECU's defense is not the best, so we must take advantage of it.
5. Time of Possession
A big key in controlling this game, is to win the time of possession. If our offense can eat up the clock on some long drives this will keep ECU's high scoring offense off the field. With the running gain being the only consistent thing our offense has been able to do so far, that should help our cause on accomplishing this. Controlling the time of possession could be a key ingredient in coming out of this game with a "W".
East Carolina is a team that will challenge the Hokies. Every time these two teams play it seems to be a close battle, especially in Greenville. They are not going to be nearly as easy to handle as Western Carolina and if we do not capitalize on opportunities when they are there, then we could very easily lose this game. This game will be a great measuring stick for our team to see where we are at in defending an up-tempo offense, before we get to the North Carolina game later this season. Our defense will keep us in the game, but will our offense do enough for us to actually win?
Follow us on our Social Media Sites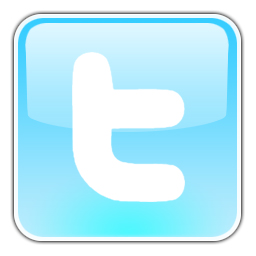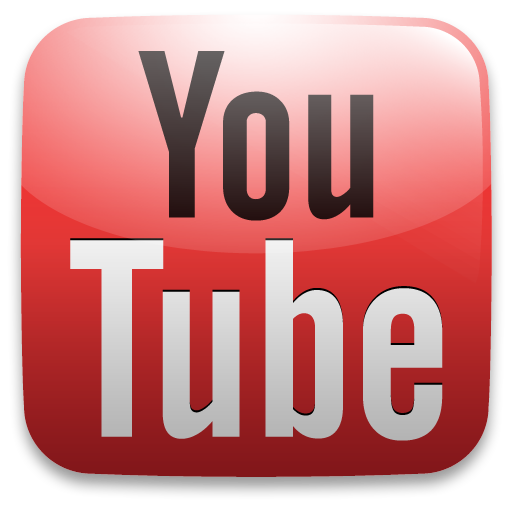 Enjoy this post? Subscribe to our RSS Feed and never miss another! Or sign up to get exclusive VirginiaTechFan.com Sports Analysis delivered straight to your inbox!