Share This Post
Today's game against Marshall truly had it all. To start it off, the Hokies blocked a punt and returned it for a touchdown. It was Virginia Tech's 2nd non-offensive touchdown of the season. Then there were blown calls, like the missed holding call on Marshall's 2nd touchdown that tied the game at 14. There was the added element of rain, which caused some sloppy moments including several dropped passes. Lastly, there was the drama of Marshall leading Virginia Tech late then stumbling, mostly over their own mistakes, which handed the Hokies a win in the 3rd overtime period.
If I could sum up this game in one word it would be: whew! This was one that could have easily slipped away from Tech and the Hokies could be headed into a showdown with Georgia Tech at 2-2. Instead, Tech found away to grind their way to a 2nd consecutive victory over a Conference USA foe.
There's two ways you can view this game. The first is to view Virginia Tech themselves without taking the opposing talent into account. Logan Thomas is still struggling with confidence and isn't making the greatest decisions. We are four games into the season and he has thrown five interceptions. The offense as a whole is not coming together like the coaches would like. There are still too many breakdowns and this unit doesn't have a proven playmaker it can turn to on 3rd downs or most score moments.
The 2nd way to view this game is to tip your cap to Marshall, who played like a team possessed at times on Saturday, and simply admit that this was their Alabama game. You remember how amped the Hokies were to play the Tide back in week one? Marshall was that amped today. They played above their talent level and nearly knocked off Virginia Tech for the first time since the 1940's.
Either way you view this performance, it's easy to see that this Virginia Tech team is flawed both offensively, and yes to an extent defensively too.
Offense Lacks Talent – Pure and Simple
After the 12th time we ran Trey Edmunds up the middle for little to no gain, I started to question what Scot Loeffler's overall plan was. After taking some time to reflect on today's game, I've come to the conclusion that with this offense you can only do so much.
Heading into this game, I too felt like Virginia Tech had a decent chance of winning the battle in the trenches and that the Hokies had a small advantage on the interior. Marshall's defensive tackles, while experienced, are void of future NFL talent. Brandon Sparrow, a Virginia native, and James Rouse both played extremely well today and that altered a chunk of what the Hokies wanted to do on offense.
Combine that with a less than consistent passing attack and the Hokies were going to struggle to move the football. However, the one aspect that infuriated me throughout the game is the fact that Tech refused to run Edmunds off-tackle. Everything Edmunds gets seems to be over center or between the guard and tackle. While running downhill is his strength, the Hokies are simply not effective enough up front to block for him.
Tech finally ran Edmunds on an HB zone read play and he took it 43 yards, showing off some of that 4.3 forty speed he possesses. Unfortunately, Edmunds may or may not be available for Georgia Tech after leaving the game with what appears to be a bruised hip. With a short week to recover, Tech may go with a heavy helping of J.C. Coleman, who sat out today's game, against the Yellow Jackets.
As far as the passing game goes, it was more of the same from Thomas and his crew. There were good throws and bad. But, the consistency and timing just isn't developing like it should by the fourth week in the season. Thomas finished the game 18-34, 181 yards, one TD, and two INTs. Overall, that's a pedestrian statline against a Conference USA opponent.
With Georgia Tech coming up, I'm going to be interested in seeing what plays are called on the first few possessions. Are the Hokies going to get a little more creative to help overcome a lack of talent or is Loeffler, similar to Stiney, going to keep trying to bash a running back over center until the 4th quarter? At some point, I think we have to realize the limitations we have with our offense and just go for broke. I know ECU and Marshall aren't the games to do that in but these next two (Georgia Tech and North Carolina) are. If Loeffler's got tricks, he needs to start fluffing that rabbit.
Defense Struggles Against Capable Quarterback
The funny part about this title is that the Hokies have already played the best quarterback they'll see this season in A.J. McCarron at Alabama. Rakeem Cato is not McCarron but he does have his own skillset, which gave the Hokies fits at times this afternoon.
The problem we have with this defense is that Bud Foster has done a tremendous job realizing that we can play with zero coverage in various situations. That means everybody is in man coverage with zero safety help over the top. The downside to this is the downside to any man-on-man alignment. If you're playing a quarterback who can scramble, he will hurt you with his legs.
_______________________________________________________________________________________

Hokie Fans! Do You Use a Smoker or BBQ for Pork or Beef? Or Do Any Type of Grilling?

Check out this Must Have tool for Handling and Shredding Smoked Pork or Beef.

Alsing Meat Claws
- These meat handler forks make shredding smoked pork or shoulder a breeze.

The folks at Alsing are offering Virginia Tech Fans the chance to get them on Amazon
at a 30% discount with Promo Code 'MEATCLAW'

Their only ask in returns is that you leave an honest review on Amazon once you purchase and use them!
______________________________________________________________________________________
Shane Carden wasn't the most fleet of foot at ECU so our alignment didn't hurt us on too many occasions. Even if he did scramble, giving up four or five yards on a 2nd or 3rd down play didn't effect the game too much. This week it was a different story with Cato, who isn't known as a scrambler, rushing for 79 yards (finished with a net of 46 after sack yardage is taken out).
Cato was magnificent at times and was a 3rd down wizard for most of the game. Tech struggled to keep Tommy Shuler covered for most of the game, as he finished with 10 catches for 120 yards. The good news is this is about as bad as our defense can play and we gave up 21 points to one of the more high-octane offenses we'll see this year.
The concern here is that we have two more high-octane offenses to go before we return to the smash mouth style of Pittsburgh in October. Georgia Tech and North Carolina can score points in bunches. With the way our offense is playing, our defense will need to keep these teams below the 20 point mark if we want to win.
However, our defense has played great for the last six games. The fact that they took a small step back today isn't too much of a concern. I think we'll see a more inspired group on Thursday night since everybody knows how much that Georgia Tech game means for the winner of that game.
Kicking Woes and Cody Journell
The Hokies are just 2-7 on field goals this season. I believe at some point this pre-season; I mentioned that Tech should have one of the most reliable kicking games in the country. Whoops!
Journell missed today's game due to a one game suspension, which forced Ethan Keyserling into the bright lights. Keyserling struggled, missing both of his field goal attempts including one that was partially blocked.
Going forward, I am a little leery in saying that this won't be a problem by the end of the season. Journell is not the most trustworthy of guys. Not so much from a production standpoint but more from a will-he-be-on-the-team standpoint. If Journell returns and he's healthy, he should be a good option going forward. He's a senior and he's been through all of this before. I am hopefully that this is the one area that straightens itself out now that we're heading into ACC play.
Final Feelings
Part of me feels relieved after this victory but part of me knows all too well what lies ahead for this team if we don't improve drastically on offense. Of course, drastic improvement doesn't usual happen during the middle of the season so we may be stuck with what we got for our final nine (hopefully 10) games.
Going forward, I would like to see a little more creativity out of this offense. I know that's a phrase that has been used a lot over the years but I do feel like our play-calling has been rather pedestrian at times over the last few weeks. These next two weeks will define our season. Two wins will put us atop the ACC Coastal while two losses would all but eliminate us from going to Charlotte in December. So, having a more aggressive gameplan on offense is something I want to see.
Going into Georgia Tech on a Thursday night will be difficult but not impossible. A few lucky bounces and a couple well-timed turnovers is what we'll need to win this game. For once, I would also like to see our offense play turnover free. That too would go along way.
Four weeks into the season and here we are at 3-1, which is what everyone predicted for this point in the year. The preseason is over with and it's time for Virginia Tech to step it up. With Georgia Tech on Thursday and UNC nine days after, it's now or never for this Virginia Tech group. I, for one, am interested in seeing how this young group responds after today's game.
Follow us on our Social Media Sites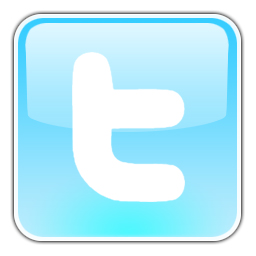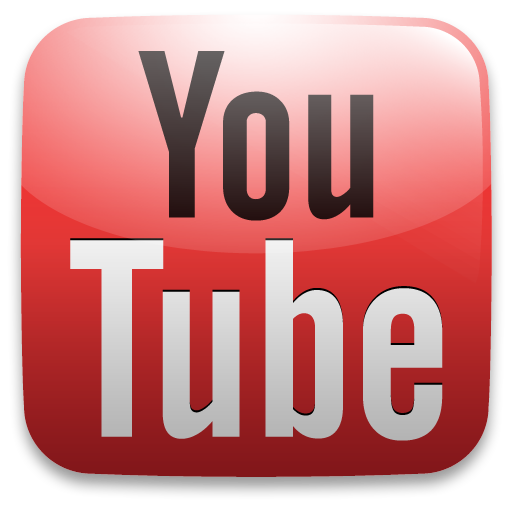 Enjoy this post? Subscribe to our RSS Feed and never miss another! Or sign up to get exclusive VirginiaTechFan.com Sports Analysis delivered straight to your inbox!