Share This Post
For the last two hours I have been staring at this computer screen trying to figure out what direction I want to go with this Georgia Tech game review. For a lot of reasons, this was a big win for not only this team but for our program. Before the game, ESPN was not only questioning our helmets (which I loved, personally) but they were questioning whether or not Georgia Tech would blow us out. By the end of the game, Jesse Palmer goes out of his way to call us the best defense in the country.
Our team is not perfect. Our offense is flawed and it will be a flawed unit all the way through November. We lack talent, especially on offense and special teams. But, those flaws are going to be largely masked by perhaps our best defensive unit in program history.
Here are some numbers for you that are crazy good.
- The Hokies have held their opponents to 211 yards per game less than they've totaled against other opponents. Tech held Alabama to 206 yards (they're averaging 453 vs. everybody else so far), Western Carolina to 162 (403 yards), Eastern Carolina to 204 (397 yards), Marshall to 361 (527 yards), and Georgia Tech to 273 (484 yards). That's not good. That's ridiculous. (Thanks to wansapana on TSL for these numbers)
- Brandon Facyson now has four interceptions on the season and is tied for tops in the country in that department. He is a true freshman.
- The Hokies are 5th in total defense but could move up since all four teams above them play on Saturday.
- Virginia Tech is tied with Maryland for most sacks in the country with 17. Right now, Tech is 10th in sacks per game.
- Virginia Tech is no. 1 in the country in turnovers gained with 13.
This defensive unit is on pace to reset the standard in which we judge future defensive units here in Blacksburg.
Derrick Hopkins Goes Off
I haven't rewatched the film yet but I swear there was a Georgia Tech drive where Hopkins was in on every single tackle. From the start, Hopkins was a menace, lining up over the center and beating the cut blocks to get into the backfield. This is the one game where it's better to have smaller, quicker tackles than slower 6'4" gap eaters. That quickness can ruin Georgia Tech's timing and force them to make mistakes. As we saw on the very first driver with Kyle Fuller diving through the "B" gap and forcing Vad Lee to turn the ball over on a fumble.
Overall, this defense was just fantastic all night long. Take away an offsides penalty on Jacky Tyler on 4th and one and I'm not sure Georgia Tech would have scored a touchdown. On a short week that type of effort is rare in college football. You just don't shutdown the triple option on a short week. Yet, Bud Foster and his group did. I really cannot sing enough praise on the defense last night. If this group stays hungry and can play at that level for the rest of the season, we will be incredibly successful. There are certain teams left on the schedule that would not score against us.
Logan Thomas Finds His Rhythm
I forget when Logan Thomas threw his first incompletion but he did start the game 10-10, which was a welcomed sight. Kudos to Scot Loeffler for anticipating what Ted Roof would do on defense (run blitz, run blitz, run blitz) and counter by utilizing the short passing game. This is the one area where adding Loeffler seems to have improved our offense. The execution hasn't been there but I have yet to really question a gameplan. To be completely honest, I think gameplanning was probably Bryan Stinespring biggest weakness. We've had plenty of games in the past where we entered the game with one plan only to have it fail in the 1st quarter causing us to improvise. We haven't had that problem so far this season.
_______________________________________________________________________________________

Hokie Fans! Do You Use a Smoker or BBQ for Pork or Beef? Or Do Any Type of Grilling?

Check out this Must Have tool for Handling and Shredding Smoked Pork or Beef.

Alsing Meat Claws
- These meat handler forks make shredding smoked pork or shoulder a breeze.

The folks at Alsing are offering Virginia Tech Fans the chance to get them on Amazon
at a 30% discount with Promo Code 'MEATCLAW'

Their only ask in returns is that you leave an honest review on Amazon once you purchase and use them!
______________________________________________________________________________________
Aside from Thomas playing well, he actually received some help from his receivers. Demitri Knowles caught a difficult pass down the sideline for a big gain. Josh Stanford reeled in a few difficult throws on his two catches. Calvin Kline was productive from the tight end position. The Hokies did leave quite a few points out on the field in this game but overall, it was a much better performance than last week.
Cody Journell "Racks Discipwine"
Kudos to the South Park fans who get the header. Cody Journell nailed a 39-yarder last night then shanked a 25-yarder that would have all but sealed the game in Virginia Tech's favor. Instead, GT gets the ball and eventually (after two changes of possession) throws an INT to Kendall Fuller to ice the game.
At this point, I'm not sure what the future holds for Journell. Whatever has happened to him, he needs to fix it in a hurry or perhaps it would be best if the program and he parted ways. Journell is a fantastic kicker when he's all there mentally but when he's struggled, there's usually an off-the-field cause.
It would not shock me if Tech entered UNC with a new starter at place kicker but we'll just have to wait and see how this all pans out.
Next Up: North Carolina
I could write a lot more about last night's game but I really want to touch on Tech's next tilt with UNC. This is one that concerns me. UNC is a better team than their 1-3 record currently shows and they have the playmakers on offense that could potentially give our young secondary fits. However, their defense leaves a lot to be desired although I would grade them as a better unit overall then they were last season. Thankfully, our defense is much improved from when we played them last season.
The upside here is that the game is at home and Tech will have the full force of HokieNation behind them. The defense should be able to do enough to hold them under 21 but it will be up to the offense to score points. Really, I could just copy and paste that scenario for every game this season. It's going to be a reoccurring storyline.
The North Carolina game is big for two reasons. First, it would improve Tech to 2-0 in the conference but also give them a game up on both UNC and Georgia Tech. That's two of the three main challengers in the division. Second, North Carolina would fall to likely 1-4 on the year with two losses in conference. With Miami, Pitt, UVA, and NC State left on the schedule, I don't see them getting through that unscathed. That would eliminate them from Championship contention.
Also, if Miami defeats Georgia Tech next weekend, which I believe they will, it will set the Virginia Tech vs. Miami game up as a potential blockbuster in the ACC. That is if both teams take care of business between now and then.
Georgia Tech is a big win and I am elated at the fact that we're 1-0 in conference. However, it's just the first of eight steps that are needed to get this program back to where it needs to be.
Follow us on our Social Media Sites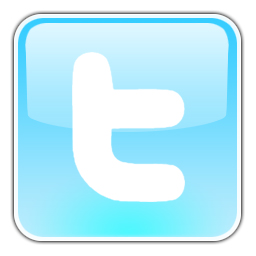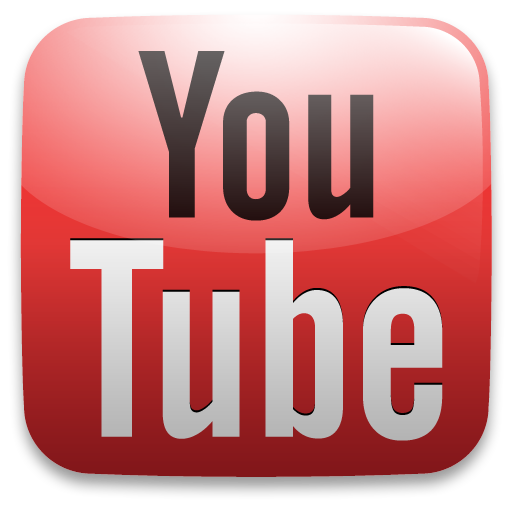 Enjoy this post? Subscribe to our RSS Feed and never miss another! Or sign up to get exclusive VirginiaTechFan.com Sports Analysis delivered straight to your inbox!