Share This Post
If you want to talk about polar opposites then compare Alabama to Western Carolina. One team is coming off back-to-back national championships while the other has won two games in the past two seasons combined at the FCS level. Needless to say, Tech was going to roll Western Carolina as long as they executed. For the most part, they did OK in that department.
There is a lot to talk about here since I'm sure a lot of you all are interested in some type of analysis on all the younger players and backups that saw reps today. We'll get to that below.
I want to start this article by talking about Bud Foster's defense. Last week, I didn't put too much stock in the statistics. After all, when you're playing the no. 1 team in the country, statistics go out the window. You just focus on the final score and leave statistical analysis for another week. With two games against two extremely opposite opponents, I think the averages are going to be the storyline for this season.
Through two games, Tech's defense has surrendered just 368 total yards, 17 points, 19 first downs, 161 yards passing, and forced four interceptions. No matter how you spin it, this Virginia Tech defense has been elite in almost every way.
After this weekend's games, the Hokies sit 3rd in passing efficiency defense and 4th in total defense. Tech is doing that with two true freshmen on the field at almost all times. I don't think I've ever seen a defense play at this capacity to start off the season since maybe 1999 or perhaps one of our 2006 or 2007 units, which finished tops in the country in total defense.
There are still plenty of challenges ahead, and I'll too touch on those below, but right now, I cannot be more proud or more pleased with the way the defense has performed this season.
Logan Thomas Struggles… Again
What we saw in week one was a lot of drops, a lot of incomplete passes, and a lot of missed opportunities by both Logan Thomas and his receiving corps. What we saw in week two was really the same thing. Thomas missed his mark on several passes, tossed two interceptions, and saw his receivers drop several throws that could have been touchdowns or big gain opportunities.
His final stats for week two amounted to be 17-31, 200 yards, one touchdown, and two interceptions. Not terrible but against a very weak FCS caliber foe, it's honestly not even remotely acceptable. So far through two games, Thomas looks out of sync with his receivers and not fully in rhythm in this offense.
Of course, some of that is due to a severe lack of talent at receiver. Demitri Knowles was the intended target on both of Thomas's interceptions. In both instances, Knowles had an opportunity to just play the ball and knock it away avoiding a turnover but failed to do so. Instead, he went for the catch and failed to establish proper inside leverage against the defensive back who cut in front of him for the pick.
The Hokies rested DJ Coles, or perhaps decided to sit him for most of the game after his performance against Alabama. Either way, Coles only saw limited snaps but was on the receiving end of a 19-yard strike by Thomas for Tech's only passing touchdown on the day.
Lastly, true freshman tight end Kalvin Cline slid open in the endzone in the 4th quarter but dropped a sure touchdown. Cline, however, did look good though in the snaps he received in the 1st half. I don't think he's ready for the bright lights yet but he'll get there.
The fact that this offense isn't in sync yet isn't surprising. After all, the Hokies installed 95-percent of their playbook in August. When you have to install that much, it's going to take away before those plays start looking crisp, especially with the amount of young talent on this team. The good news here is that ECU is horrendous defensively so the Hokies have another week before they'll have to play a marginally decent defense when Marshall comes to town.
All The Freshmen Running Backs Stand Up
The Hokies scored four rushing touchdowns on Saturday, all of which came from freshmen running backs. How's that for a stat. This was also the first game in the Frank Beamer era that our running backs never had a negative yardage play. By that I mean every time we ran the ball we picked up one yard or more. That is impressive to say the least, even if it was against an awful Western Carolina team.
Trey Edmunds received the bulk of the load and delivered a solid 15 carry, 68 yard, two touchdown performance. Both of his touchdown runs came from just one-yard out. So, I wouldn't call this a great performance. With not many seams to run through, Edmunds did what he needed to do. There were several instances where cutback holes were available and Edmunds just missed them. Maybe the coaches don't want him to do too much yet but in the 1st quarter, Edmunds could have bounced an early run to the outside and picked up 10-plus yards. Instead, he staid with his blocks on the interior and picked up four.
Surprisingly, Chris Mangus led the team in rushing today with 84 yards on just five carries. It does help that he had a 76 yard touchdown run to pad those stats a little bit. But, so far, Mangus has shown a nice burst and seems to be putting his name in the hat for a little more work as the season marches on. I'm still not sold that Mangus can be an every down back. He seems to be a guy that would do well in Tech's full house backfield so the Hokies can use his speed on some misdirection runs.
Tech's other two running backs also saw limited action. JC Coleman ran seven times for 38 yards and looked fully healed from his multiple ankle injury. He did hobble off after his last run and did not return for the rest of the game. But, that seemed precautionary. I would expect to see Coleman take a bigger workload next week against East Carolina.
_______________________________________________________________________________________

Hokie Fans! Do You Use a Smoker or BBQ for Pork or Beef? Or Do Any Type of Grilling?

Check out this Must Have tool for Handling and Shredding Smoked Pork or Beef.

Alsing Meat Claws
- These meat handler forks make shredding smoked pork or shoulder a breeze.

The folks at Alsing are offering Virginia Tech Fans the chance to get them on Amazon
at a 30% discount with Promo Code 'MEATCLAW'

Their only ask in returns is that you leave an honest review on Amazon once you purchase and use them!
______________________________________________________________________________________
Joel Caleb also received some carries in the 4th quarter and looked OK. Caleb runs straight up and not with the forward lean he needs to in order to be highly effective at this level. However, Caleb is a physical runner with some skill. He finished the day with six carries for 36 yards and a touchdown. From what I saw on Saturday, I would keep Caleb 4th on the depth chart and continue giving him limited work in practice just to keep him in rhythm. But, I would probably turn to Mangus first if there were an injury at the top of the depth chart.
Caleb needs more seasoning and I think looking at himself on film tomorrow will be extremely beneficial. But, he's just not where he needs to be to help this team in a larger role. I do think he'll play some down the stretch and Scot Loeffler might even create a package that utilizes his strengths of being a bulldozing style of runner. But, if running back is his long-term position then he needs to continue mastering the basics before the Hokies move him into any sort of backup role.
Young Players Galore
The one benefit of playing an FCS team is that you should see a lot of your younger players in the 2nd half. That was the case yesterday as Tech played at least 10 true freshmen in the game and about 25 freshmen overall. That's a lot of youth.
Here are some notes I made about our younger guys (and I included some walk-ons on this list as well):
- In three years, we might refer to fullback Sam Rogers as the best fullback the Hokies have ever had. Rogers caught one pass for 12 yards yesterday and looked nifty in the open field. That's about the best way I can describe it. Now, Rogers does need to get bigger and he will need to increase his mass in order to become a full-time fullback. But, he has a lot of upside. Jerome Wright caught a pass as well and I think he too could climb to that same level. I really like both guys and I think they'll only get better with each additional rep.
- Redshirt freshman punter Hunter Windmuller skied a beautiful punt in the 4th quarter that wound up going for a net of 49 yards with no return. Oh, and that punt happened to be downed at the 2-yard line. Not bad for a backup punter.
- Not a freshman but Willie Byrn is probably Tech's best receiver right now. He's not Danny Coale but after his four catch, 58 reception performance yesterday, he may have to be if Tech wants to win 10 games again this season. Right now, I would find a way to start Byrn against ECU. At least he catches the ball.
- Virginia Tech's longest return of the season belongs to MIKE linebacker Chase Williams who scampered up the sideline for 27 yards on a pooch kick. The fact that 27 yards is our longest kick return is both hilarious and sad.
- The Detrick Bonner interception returned for a touchdown and started the blowout was a tremendous play by both Kendall Fuller and Brandon Facyson. Fuller reacted to the WCU quarterbacks pass, tipping it right into the arms of Bonner who took it 37 yards for the score. The funny part about that play was that if Fuller hadn't tipped it, Facyson was in position for his 2nd interception of the day and probably would have returned it for a score as well. Great coverage!
- Nigel Williams will need to add some weight over the next few years but boy does that kid have an upside. Right now, there is very little drop-off from the top group to Williams, which is impressive since Tech clearly has the best starting duo at defensive tackle in the conference right now.
Next Up: East Carolina
With our offense still sputtering, the next two games concern me. East Carolina runs an air raid offense and so far, they've performed well against Old Dominion and Florida Atlantic. Granted, neither of those teams even comes close to our defense here in Blacksburg but ECU is going to be a nine or 10 win team this season. They're no slouch and we have to go on the road to beat them.
If the defense struggles even a little bit, it could put our offense in a position where we have to keep pace. That would be an awkward position be in and one I'm not quite sure the offense is ready for.
I'll let Tyler go through his keys to the game this week but one big one will be putting pressure on quarterback Shane Carden, who's 63-79 so far this season. That's a completion percentage of 80-percent. He's thrown for 638 yards and seven scores as well with a big ole goose egg in the interceptions column. He's a good quarterback for ECU's system and rattling him will aid Virginia Tech in their quest for success next Saturday.
Follow us on our Social Media Sites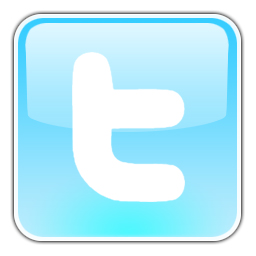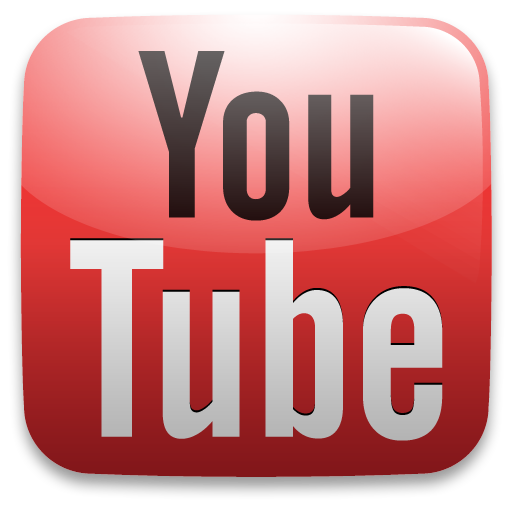 Enjoy this post? Subscribe to our RSS Feed and never miss another! Or sign up to get exclusive VirginiaTechFan.com Sports Analysis delivered straight to your inbox!