Share This Post
It took three overtime periods, the resurrection of Beamberball, and some luck to beat Marshall this week. The offense moved the ball pretty well but failed fourth down conversions, missed field goals, and turnovers kept us from putting more points on the board. The defense statistically had their worse performance of the year, but even after all that we somehow stilled pulled off a win. 
Beamerball resurrected from the dead on Marshall's first possession of the game. Kyle Fuller blocked a punt and Derek DiNardo scooped it up and took it to the house. That moment was short lived after Marshall drove right down the field the following drive and tied the game.
Logan Thomas responded with a beautiful drive, after going three and out on his first drive, to retake the lead. He went 4-5 and scored a touchdown on the ground from two yards out. This also was short lived after Marshall, again drove right down the field and answered back with a score of their own.
The Hokies next drive had just started looking promising when Thomas threw into double coverage to Willie Byrn and it was picked off. This was one of the most questionable throws I have seen him make all year. I realize the rainy condition didn't help, but still you cannot throw that ball. Marshall then drove down the field, helped by two facemask penalties by Tech's defensive lineman, and scored to take a seven point lead (21-14).
The offense then drove down the field and missed a field goal right before half. The field goal was missed do to a bobbled hold by Trey Gresh, which caused Ethan Keyserling (who replaced Cody Journell who was suspended for one game due to a violation of team rules) to stop his motion and restart which then led to the ball bouncing off the upright. If not for a fumbled punt that AJ Hughes picked up and ran for a first down that kept this drive alive, Tech could have allowed Marshall to have enough time to drive the field again. Luckily after that first down scamper the Hokies were able to eat the clock up some more. Even though we didn't get points off the drive, it still was crucial that we milked the clock and didn't give Marshall more time to add to their lead before halftime.
Emotions during a college football are like a roller coaster ride. You go through so many ups and downs over and over again. After being elated after the return of Beamerball, I went to being pissed after Thomas's second Interception. As the game progressed in the second half I found myself scared that we were going to lose this game. Marshall had a promising drive going that had pretty much drained all my hope, and then suddenly it all rushes back when Kendall Fuller picked the ball off and stopped the drive.
_______________________________________________________________________________________

Hokie Fans! Do You Use a Smoker or BBQ for Pork or Beef? Or Do Any Type of Grilling?

Check out this Must Have tool for Handling and Shredding Smoked Pork or Beef.

Alsing Meat Claws
- These meat handler forks make shredding smoked pork or shoulder a breeze.

The folks at Alsing are offering Virginia Tech Fans the chance to get them on Amazon
at a 30% discount with Promo Code 'MEATCLAW'

Their only ask in returns is that you leave an honest review on Amazon once you purchase and use them!
______________________________________________________________________________________
The offense went on a heart pounding, nerve wrecking drive, which was kept alive with a big first down throw on fourth down deep in the redzone. If that wasn't enough for my nerves already, then it took a fourth and goal tipped touchdown pass from Thomas to Byrn to tie the game with a little over three minutes left in the game. Between my almost one year old son (who was born premature at 24 weeks in a hospital that doesn't deliver babies anymore which is a whole another story) and these Hokies, I am going to start getting gray hairs in my early twenties.
This all led to the second overtime game ever in Lane Stadium. I was fortunate to be one of those in attendance for last year's overtime thriller against Georgia Tech. The first overtime Tech started with the ball and missed a 50 yard field goal attempt. Then it was Marshall's turn. They ran the ball three straight times to try and set up for the field, but once again Beamerball rose to the occasion and blocked the field goal.
The second overtime began and Marshall had the football. The Hokies hit Cato and he fumbled the ball. Derrick Hopkins showed a valiant effort by picking it up and trying to run it back for a score, but he was unsurprisingly chased down. Thomas scrambled for a first down on the first offensive play and three plays later Keyserling missed his third field goal of the game. This led to a third overtime.
Tech had the ball first for the third overtime. Thomas hit Mangus for a first down. Then on third and short Thomas took a shot to the endzone to Byrn and was bailed out with a pass interference call that gave us a first and goal. Thomas scrambled for a touchdown one play later and since it was the third overtime we had to go for two. Thomas again scrambled into the endzone for a two point conversion.
The offense did its' part and now it was time for the defense to do theirs. The refs missed a pass interference call on Detrick Bonner that would have given Marshall a first and goal. Marshall had no choice but to go for it and instead of trying to get the first down they took another shot at the endzone. Cato put the ball right on the money in the corner of the endzone, but, fortunately for us, the receiver dropped it even though it was placed right into his hands.
This was not a fun game to watch at all, but one I will just have to smile about later on. Somehow the Hokies, even when I kept losing hope, found a way to win this game. I'm not proud of the Hokies performance in this game, because it was an ugly one, but I am proud of the resiliency of our team. They never gave up in this one and continued to fight for this win. I could have ranted on how we missed opportunities and didn't take care of the ball, but I honestly just wanted to marvel in this crazy victory. Sometimes wins are not going to be pretty but a win is a win. I'll take this one over a three overtime loss. Now, on a short week we go to Georgia Tech.
Follow us on our Social Media Sites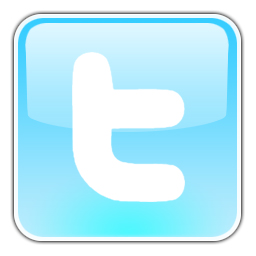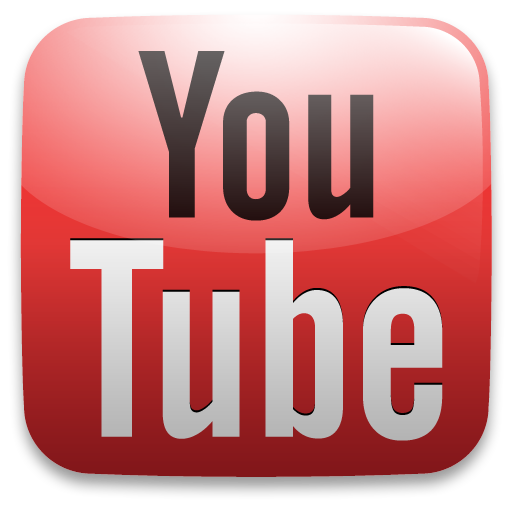 Enjoy this post? Subscribe to our RSS Feed and never miss another! Or sign up to get exclusive VirginiaTechFan.com Sports Analysis delivered straight to your inbox!