Share This Post
We are five weeks into the season, which means some teams are beginning to establish themselves as the favorites.  Others are reeling and are beginning to question their preseason goals.  The Hokies seem to be in the middle.  The talent is there for this team to turn it on and make a run over the next 1/3 of the season. But, the offense is inconsistent and seems to be unable to connect on a big pass play.  The rest of the conference has also had it's ups and downs so far.  Clemson struggled with NC State last week, Pitt's defense gave up 55 points to Duke, who was utilizing a backup quarterback, and North Carolina fell to 0-1 in the conference with a loss against Georgia Tech.
This week's slate starts with the week's biggest game on Thursday night.  The "Techmo Bowl" as it's known to be called is a big game for both teams.  The rest of the slate is average at best but there are a few chances for upsets if the stars align correctly.  Let's get to the picks!
Virginia Tech at Georgia Tech
Location: Atlanta, GA
TV Information: Thurs. Sept. 26th, 7:30 p.m., ESPN
What to Watch For:
The game that usually decides the ACC Coastal division is once again upon us and boy is this a big one for both teams.  With a win, Georgia Tech will have knocked off two of the three main challengers for the Coastal crown with only Miami, who the Yellow Jackets play next Saturday, left on the schedule.  The Hokies on the other hand could use this game to springboard themselves back into being the favorites to win the division.  The upside for the Hokies here is that Georgia Tech may be without several defensive starters this weekend. Plus, J.C. Coleman is expected to start at running back for the first time this season, depending upon the health of Trey Edmunds.  Overall, these are two teams that are extremely similar to one another from a talent standpoint.  One or two plays could decide this game.  Unfortunately, I just don't see this Virginia Tech offense doing enough on the road down in Atlanta to win this football game. 
Score Prediction: Virginia Tech – 17, Georgia Tech - 21
Miami at South Florida
Location: Tampa Bay, FL
TV Information: Saturday, Sept. 28th, 12:00 p.m. ESPNU
What to Watch For:
South Florida enters this game 0-3 on the season, scoring a combined 37 points against McNeese State, Michigan State, and Florida Atlantic.  They've lost to FAU and McNeese State by a combined score of 81-31.  This is a no good, very bad, perhaps the worst team in the FBS bowl division this season.  Miami on the other hand is 3-0 with a win over Florida.  This may be the best team in the state of Florida this season versus the worst team in the state of Florida this season.  Enjoy one last easy win Hurricane fans.  A big one looms next Saturday when the Yellow Jackets come to town.
Score Prediction: Miami – 41, South Florida - 13
East Carolina vs. North Carolina
Location: Chapel Hill, NC
TV Information: Saturday, Sept. 28th, 12:30 p.m. ESPN3
What to Watch For:
For me, this is going to be an interesting game to watch because it will give Tech fans a good indication of what to expect when North Carolina comes to town on October 5th.  If UNC blows out ECU, something the Hokies failed to do, it may prove just how far the Hokies have fallen in the coastal.  However, if the Pirates play with the Tar Heels for a full 60 minutes, it may prove that ECU is a good team overall.  I tend to think this one will be close for most of the game but eventually UNC's scheme is going to become too much for the Pirates to overcome.  Both teams will play fast but normally in this type of game, the team with the most talent wins.  Unfortunately for ECU, UNC has more talent.
Score Prediction: East Carolina – 31, North Carolina - 45
_______________________________________________________________________________________

Hokie Fans! Do You Use a Smoker or BBQ for Pork or Beef? Or Do Any Type of Grilling?

Check out this Must Have tool for Handling and Shredding Smoked Pork or Beef.

Alsing Meat Claws
- These meat handler forks make shredding smoked pork or shoulder a breeze.

The folks at Alsing are offering Virginia Tech Fans the chance to get them on Amazon
at a 30% discount with Promo Code 'MEATCLAW'

Their only ask in returns is that you leave an honest review on Amazon once you purchase and use them!
______________________________________________________________________________________
Virginia at Pittsburgh
Location: Pittsburgh, PA
TV Information: Saturday, Sept. 28th, 12:30 p.m. ESPN3
What to Watch For:
So far this season, neither Pittsburgh nor UVA has looked impressive in nationally televised games.  Virginia received a devout beating at the hands of Oregon while Pittsburgh suffered a tough opening week loss to Florida State at home.  This game is a tough one to analyze.  On one hand, the Panthers are the type of team that could give UVA some trouble.  They're a physical group with a good quarterback in Tom Savage (awesome name) under center.  Their defense is rather pedestrian and giving up 55 points to Duke, who was utilizing a backup quarterback is not a good sign.  UVA on the other hand is still trying to find themselves as an offense.  Defensively, they can play with Pittsburgh but they need to be opportunistic.  I'm going with Pittsburgh, because I think they're a better overall team but I could see UVA sneaking in a road win if their defense comes to play
Score Prediction: Virginia – 23, Pittsburgh - 27
Troy at Duke
Location: Durham, NC
TV Information: Saturday, Sept. 28th, 3:00 p.m. ESPN3
What to Watch For:
Although Duke has struggled since Anthony Boone went down with a collarbone injury, the Blue Devils have an opportunity to notch their 3rd win of the season and continue on a potential path to bowl eligibility for the 2nd straight season.  A loss here would almost surely doom any chance of the Blue Devils making it back to post-season contention.  Troy is not a good team, beating only UAB and god-awful Savannah State on the season.  They're fresh off a 62-7 loss at the hands of an average Mississippi State team.  While I'm not sold Duke will blow Troy out but I do think they win this one. 
Score Prediction: Troy – 28, Duke - 42
Florida State at Boston College
Location: Chestnut Hill, MA
TV Information: Saturday, Sept 28th, 3:30 p.m. ABC/ESPN2
What to Watch For:
Boston College tends to give one team fits every season, no matter how good or how bad the Eagles are.  For the Seminoles, this game isn't about beating a good team.  It's about going into sleepy Chestnut Hill, trying to play with some passion, and getting out of their unscathed.  The Eagles are 2-1 on the season and are fresh off a bye week with 14 days to prepare for FSU and their young phenom at quarterback.  This game boils down to whether or not the Noles play above the level of competition.  If they come out and score points early, I think this may be a route.  If it's 3-0 at the end of the 1st quarter, this one could get interesting.
Score Prediction: Florida State – 38, Boston College - 14
Central Michigan at NC State
Location: Raleigh, NC
TV Information: Saturday, Sept. 28th, 3:30 p.m. ESPN3
What to Watch For:
The Wolfpack bolstered their confidence with a good performance against Clemson last Thursday.  Had that run been overturned and the touchdown upheld, we might be talking about a 3-0 NC State team fresh off an upset win over the #3 team in the country.  Instead, the Pack needs to regroup and beat an average Central Michigan team.  The Chippewas are going to be a basement dweller in the MAC this season so the Wolfpack should win this one decisively if they show up ready to play. 
Score Prediction: Central Michigan – 6, NC State - 30
Wake Forest at Clemson
Location: Clemson, SC
TV Information: Saturday, Sept. 28th, 3:30 p.m. ESPNU
What to Watch For:
Wake Forest has been the toughest team to predict so far this season and I'm currently 1-3 when picking their games.  The only one I've gotten correct so far is their win over Presbyterian in week one.  Thankfully, I don't see myself missing this pick unless Clemson… well… Clemson's themselves.  The Tigers didn't look great against NC State but there's no one on Wake Forest's roster that will be able to slow down Sammy Watkins.  I would expect a large margin of defeat in this one.  But, then again, this is Clemson and they are known to play down to teams like Wake Forest. 
Score Prediction: Wake Forest – 17, Clemson - 45
Follow us on our Social Media Sites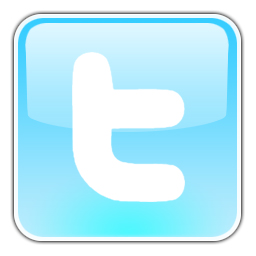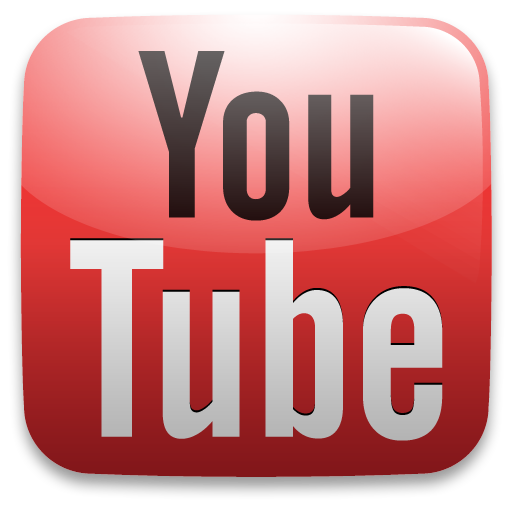 Enjoy this post? Subscribe to our RSS Feed and never miss another! Or sign up to get exclusive VirginiaTechFan.com Sports Analysis delivered straight to your inbox!