Share This Post
Week three was a terrible week for good matchups across the ACC.  Virginia Tech's matchup with ECU in Greenville was the most exciting game over the weekend with others either off on a bye week or scheduling cupcakes.  This week, ACC fans are in for some intriguing matchups including two inter-division games that will drastically shape the conference race going forward.  Let's take a look at this week's slate o'games.
Clemson at North Carolina State
Location: Raleigh, NC
TV Information: Thurs. Sept. 19th, 7:30 p.m., ESPN
What to Watch For:
Last season, Florida State marched into Raleigh, NC thumping their chests with their heads held high only to lose in the most imaginable way possible.  Could lightening strike twice this season?  Probably not.  The one thing Clemson does efficiently and effectively is score points.  The Wolfpack will be without their starting QB Brandon Mitchell again this week, which means Pete Thomas will once again start.  So far, he has completed zero touchdown passes to go with three interceptions.  I'm not feeling optimistic that the PackWolves have much of a chance in this one.
Score Prediction: Clemson – 38, NC State - 13
North Carolina at Georgia Tech
Location: Atlanta, GA
TV Information: Saturday, Sept. 21st, 12:00 p.m. ESPN
What to Watch For:
Finally, an ACC Coastal division game everyone should care about.  The Tar Heels are fresh off a bye week while the Yellow Jackets are fresh off a waxing of fellow Coastal division foe Duke.  This should be an entertaining game if you enjoy lots of big plays, lots of points, and plenty of camera shots of Paul Johnson looking constipated.  So far, Georgia Tech has looked unstoppable on offense and North Carolina is not a great defensive team.  I'm going to take Georgia Tech in a wild one on Saturday. 
Score Prediction: North Carolina – 34, Georgia Tech - 41
Marshall at Virginia Tech
Location: Blacksburg, VA
TV Information: Saturday, Sept. 21st, 12:00 p.m. ESPNU
What to Watch For:
While the Virginia Tech defense is playing at a historic pace, the offense is going to need to show some signs of life if the Hokies want to avoid the upset on Saturday. Marshall is a solid Conference USA team that can throw the ball effectively. Rakeem Cato is a dangerous passer that led the country in passing yards last season.  However, it's Marshall's defense that has drastically improved since last season.  The Herd are ranked 5th in total defense, allowing just 252 yards per game.  If Tech continues at their current offensive pace, Marshall will win on Saturday.  If Logan Thomas can get things going in the passing game, the Hokies should ride a comfortable one or two score lead to victory.  I'm taking the Hokies but I'm not 100-percent sure on this pick.  
Score Prediction: Marshall – 13, Virginia Tech - 20
Wake Forest at Army
Location: West Point, NY
TV Information: Saturday, Sept. 21st, 12:00 p.m. CBS Sports Network
What to Watch For:
This is a tough game to write any sort of prediction for because both teams are terrible yet both have enough potential to go from a slow 1-2 star to bowl eligibility by week 10.  Army nearly fought their way to a victory over Stanford last weekend, losing 34-20.  Wake Forest has lost to both FBS opponents they've faced so far this year and let's just say neither Boston College nor LA Monroe are good FBS opponents.  Army is probably the smart play here and since they're at home, I think you have to pick against Wake Forest at this point. 
Score Prediction: Wake Forest – 17, Army - 21
Pittsburgh at Duke
Location: Durham, NC
TV Information: Saturday, Sept. 21st, 12:30 p.m. ESPN3
What to Watch For:
Duke's new spread offense struggled last week with no Anthony Boone at quarterback to stretch the defense.  As much as I like Brandon Connette as a change of pace player in that backfield, he's not a fully functional collegiate quarterback.  I would equate him to Nick Sorenson for the Hokies.  He's a do it all guy but not really a master of one position.  Pittsburgh looked good offensively against New Mexico but you can't overestimate a game against perhaps one of the 10 worst teams in the FBS this season.  There are a lot of unknowns heading into this matchup like can Duke's offense rally around Connette and score enough points to overcome a defensive deficiency?  Can Pitt continue to churn out points against Duke like they did against New Mexico?  With no faith in this Blue Devils offense without Boone, I'm going to take the Panthers on the road for their first ACC win in school history.
Score Prediction: Pittsburgh – 31, Duke - 17
_______________________________________________________________________________________

Hokie Fans! Do You Use a Smoker or BBQ for Pork or Beef? Or Do Any Type of Grilling?

Check out this Must Have tool for Handling and Shredding Smoked Pork or Beef.

Alsing Meat Claws
- These meat handler forks make shredding smoked pork or shoulder a breeze.

The folks at Alsing are offering Virginia Tech Fans the chance to get them on Amazon
at a 30% discount with Promo Code 'MEATCLAW'

Their only ask in returns is that you leave an honest review on Amazon once you purchase and use them!
______________________________________________________________________________________
Tulane at Syracuse
Location: Syracuse, NY
TV Information: Saturday, Sept 21st, 12:30 p.m. ESPN3
What to Watch For:
On paper, Syracuse should be able to eek out a win against Tulane on Saturday but their performance so far this season has given me zero confidence in picking them to win this game.  Syracuse is clearly lacking a proven leader on offense and defense this season, which isn't surprising when you look back at what they lost in the off-season.  Tulane is a decent Conference USA team but not exactly the type of program an ACC team should lose to.  Still, I think Syracuse will find a way to make this close but pull out a single digit win for their 2nd victory on the season.
Score Prediction: Tulane – 23, Syracuse - 26
West Virginia at Maryland
Location: College Park, MD
TV Information: Saturday, Sept. 21st, 3:30 p.m. ESPNU
What to Watch For:
This might be a fun game to watch and could be a huge victory for the Terrapins, who have looked incredibly strong so far this season.  Randy Edsall's club is 3-0 for the first time in years and appears to be the better overall team entering this game with West Virginia. West Virginia is clearly in a rebuilding year with plenty of talent exiting stage right for the NFL last season.  The offense is still capable of scoring points but with no grambreaker like Tavon Austin, the Mountaineers lack that killer instinct on offense this season.  With this being a home game for the Terps, I think they'll find a way to pull this one out and stay unbeaten. 
Score Prediction: West Virginia – 23, Maryland - 30
VMI at Virginia
Location: Charlottesville, VA
TV Information: Saturday, Sept. 21st, 3:30 p.m. ESPN3
What to Watch For:
If there's one game left on UVA's schedule that they'll definitely win, it's this one.  VMI is undersized, undermanned, and just not talented enough to hold their own with UVA.  While I don't think this will be a complete route, the Hoos should be able to put up some points and I would be a little surprised if VMI found a way to score in the first three quarters.
Score Prediction: VMI – 0, UVA - 44
Bethune-Cookman at Florida State
Location: Tallahassee, FL
TV Information: Saturday, Sept. 21st, 6:00 p.m. ESPN3
What to Watch For:
While I don't believe for one second that Bethune-Cookman is going to beat Florida State, they are 3-0 with a 34-13 victory over Florida International.  They are currently ranked 17th in the FCS and are not a scrub FCS team.  The Noles are too talented to lose this game but Florida State would be wise to avoid a sloppy start that may give BC a sliver of hope. 
Score Prediction: BC – 10, Florida State - 38
Savannah State at Miami
Location: Miami, FL
TV Information: Saturday, Sept. 21st, 7:00 p.m. ESPN3
What to Watch For:
The Canes have a scrimmage scheduled this week with Savannah State, which is a team that did not receive a single vote in this week's top 25 FCS poll.  You know how bad you have to be to not receive a vote in that poll?  There are teams 0-2 that are still in the top 25. Miami will win this one easily and I would expect to see very little of Duke Johnson and Stephan Morris after halftime. 
Score Prediction: Savannah State – 3, Miami - 56
Follow us on our Social Media Sites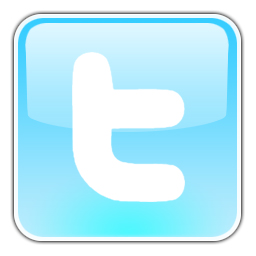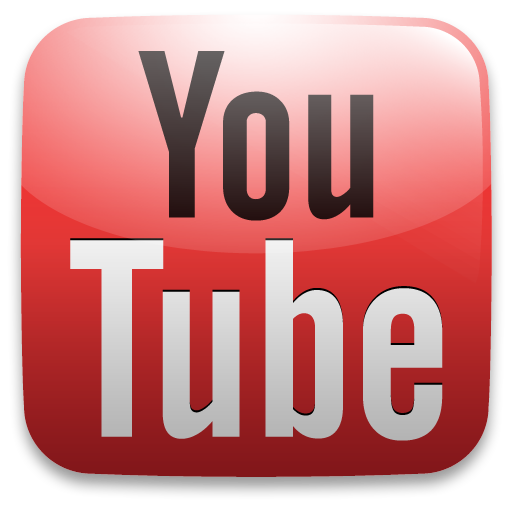 Enjoy this post? Subscribe to our RSS Feed and never miss another! Or sign up to get exclusive VirginiaTechFan.com Sports Analysis delivered straight to your inbox!