Share This Post
Week one in the ACC went how we expected.  Clemson scored a big win at home over a talented, yet not elite Georgia squad.  Florida State rolled up to Pittsburgh and shredded a weak Pittsburgh secondary in Jameis Winston's first career start.  Seriously, that kid is going to be good. North Carolina and Virginia Tech faltered to more superior SEC opponents and Duke crushed NC Central.  That about covers it.  Week two features a tame conference schedule outside of Miami's nooner against the Florida Gators.  That may be the only Saturday tilt worth watching unless you really want to see Oregon crush UVA. 
Let's get to the picks!
Wake Forest at Boston College
Location: Chestnut Hill, MA
TV Information: Friday, Sept. 6th, 8:00 p.m., ESPN2
What to Watch For:
Sleep medicine.  If you're having trouble sleeping then this is the game for you.  Just take an hour before bedtime and you'll be drifting asleep in no time.  In all fairness, BC and Wake are the two ugliest teams in the ACC.  They're not fun to watch.  They're not very good. This game really won't affect the Atlantic at all this year.  Still, this is a big game for both teams in terms of trying to fight for six wins and make a bowl.  That's much more likely for Wake Forest, who is coming off a solid win over Presbyterian.  Boston College struggled to beat Villanova last week and still looks like it lacks the talent needed to beat fellow ACC teams on a consistent basis.  This game is a home game for the Eagles, which helps but I'm take Wake Forest to win a fairly ugly football game. 
Score Prediction: Wake Forest – 31, Boston College - 19
Florida at Miami
Location: Miami, FL
TV Information: Saturday, Sept. 7th, 12:00 p.m. ESPN
What to Watch For:
The ACC didn't fare as well as they hoped against the SEC last week but Miami has an opportunity to tie the season series up at two if they can fend off Florida at home.  The Gators enter this contest 1-0 after knocking off a solid Toledo team.  To an extent though, Florida looked fairly pedestrian in that game.  Granted, their starting running back was suspended but the offense lacked any sort of flow.  Miami looked good against a terrible Florida Atlantic team so it's tough to say just how good they are yet.  Surprisingly, I'm going against my usual code and actually taking Miami to win a very close one on Saturday. 
Score Prediction: Florida – 24, Miami - 27
Mid Tennessee State at North Carolina
Location: Chapel Hill, NC
TV Information: Saturday, Sept. 7th, 12:30 p.m. ESPN3
What to Watch For:
The Tar Heels did a good job battling back against the Gamecocks last Thursday but North Carolina was simply outmanned.  This week, they face a very beatable foe in the Blue Raiders of MTSU.  What we know about MTSU is that they beat a bad Western Carolina football team by just 21.  If you can't stop a bad FCS team, you're not going to slow down this UNC offense.  That alone is why I'm picking UNC to win this one.  Depending on how well the Blue Raiders do on offense, this could get ugly by the end of the 3rd quarter. 
Score Prediction: UNC – 52, MTSU - 27
South Carolina State at Clemson
Location: Clemson, SC
TV Information: Saturday, Sept. 7th, 12:30 p.m. ESPN3
What to Watch For:
If you enjoy big plays, long runs, and complete annihilation, this game is for you. Texas A&M hung 70 on this team a season ago and Clemson may do their best to better the Aggies here.  In fact, I would be willing to bet Tajh Boyd, Sammy Watkins, and several other key starters don't even play a snap in the 2nd half.  With a key ACC game coming up on the road against NC State after a bye week, I don't see why Clemson would risk the health of their starters.  South Carolina State… well… their starters are going to play, a lot.
Score Prediction: SCSU – 14, Clemson - 59
Western Carolina at Virginia Tech
Location: Blacksburg, VA
TV Information: Saturday, Sept. 7th, 1:30 p.m. ESPN3
What to Watch For:
The Hokies will use Western Carolina as a way to rebuild some confidence for the offense after crumbling against the nation's top ranked team in Atlanta.  The good news here is that Western Carolina is no JMU, Eastern Washington, or North Dakota State. They're a bottom level FCS team that couldn't stop Mid Tennessee State last week.  The Hokies should win this one easily, which will allow some of our 30-some freshmen to see playing time in the 2nd half.
Score Prediction: Western Carolina – 0, Virginia Tech - 45
_______________________________________________________________________________________

Hokie Fans! Do You Use a Smoker or BBQ for Pork or Beef? Or Do Any Type of Grilling?

Check out this Must Have tool for Handling and Shredding Smoked Pork or Beef.

Alsing Meat Claws
- These meat handler forks make shredding smoked pork or shoulder a breeze.

The folks at Alsing are offering Virginia Tech Fans the chance to get them on Amazon
at a 30% discount with Promo Code 'MEATCLAW'

Their only ask in returns is that you leave an honest review on Amazon once you purchase and use them!
______________________________________________________________________________________
Oregon at UVA
Location: Charlottesville, VA
TV Information: Saturday, Sept 7th, 3:30 p.m. ABC/ESPN2
What to Watch For:
The Hoos were able to hold off BYU last week at home, now they'll look to do the same to Oregon.  This week's test, though, will be much, much more difficult.  The Hoos needed to get to 20 points to beat BYU, like I pointed out last week.  Against Oregon, it may be a race to 45.  After watching the Cavalier offense last week, they are in danger of being shutout this week.  Unless the offense can get it in gear, this one could get ugly. 
Score Prediction: Oregon – 37, UVA - 13
Old Dominion at Maryland
Location: College Park, MD
TV Information: Saturday, Sept. 7th, 4:00 p.m. ESPNews
What to Watch For:
Old Dominion is in a transition year as they go from FCS to FBS where they'll join Conference USA in 2014.  Maryland is coming off a monster win over a terrible FIU team.  Right now, if I had to pick a major upset this week this would be it.  Old Dominion can score in bunches and I'm still not sold that this Maryland offense is going to be able to score 40-plus every week.  The downside for the Monarchs is that they lack a proven threat in the secondary that can cover Stefon Diggs.  I do think Maryland will win this but I could see this one being a shootout into the 4th quarter. 
Score Prediction: ODU – 31, Maryland - 44
Duke at Memphis
Location: Memphis, TN
TV Information: Saturday, Sept. 7th, 4:30 p.m. ESPN3
What to Watch For:
If this were a Duke team of yesteryear, this would be a game I would pick Duke to lose.  Not because Memphis is good, they're quite the opposite, but because when it came to winning must win games, Duke was always absent.  However, the tide turned last season and Duke's throttling win over NC Central has me thinking that the Blue Devils have turned a corner as a program.  Not a corner that will have them competing in the ACC but a corner that should allow them to beat pedestrian, low-level FBS teams such as Memphis. 
Score Prediction: Duke – 34, Memphis - 21
Syracuse at Northwestern
Location: Evanston, IL
TV Information: Saturday, Sept. 7th, 6:00 p.m. Big Ten Network
What to Watch For:
Northwestern proved their early top 25 ranking last weekend when they traveled to Cal and knocked off a mid-level Pac 12 school.  Even though Cal is in the process of rebuilding under a new head coach, it was a tough and crucial win for Northwestern.  In game two, the Wildcats will get to host Syracuse, who is coming off a tough loss to northeastern rivals Penn State.  Judging by the Orangemen's performance last weekend, I'm going to have to take Northwestern to make it 2-2 this season in games against brand new coaching staffs.  Syracuse looks like a bit of a mess right now on offense and Northwestern has plenty of playmakers on offense to exploit an average Syracuse defense. 
Score Prediction: Syracuse – 20, Northwestern - 40
Richmond at NC State
Location: Raleigh, NC
TV Information: Saturday, Sept 7th, 6:00 p.m. ESPN3
What to Watch For:
The bad news here is that NC State will have to take on the Spiders without starting quarterback Brandon Mitchell, who broke a bone in his foot in the Wolfpack's win over LA Tech last weekend.  The good news is that backup Pete Thomas was serviceable after Mitchell went down in the 1st quarter.  NC State has a good scheme on offense and their defense has enough talent to suppress any new looks the Spiders will throw at NC State.  I don't think this will be a route but NC State should win comfortably. 
Score Prediction: Richmond – 16, NC State - 34
Follow us on our Social Media Sites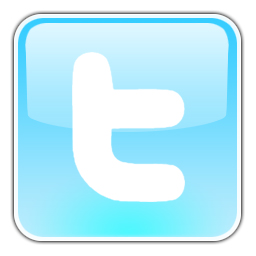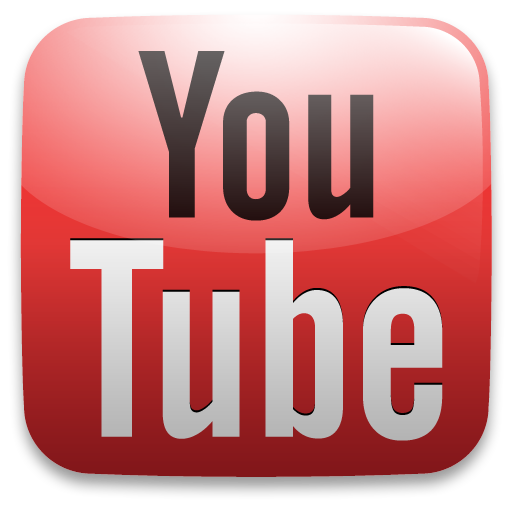 Enjoy this post? Subscribe to our RSS Feed and never miss another! Or sign up to get exclusive VirginiaTechFan.com Sports Analysis delivered straight to your inbox!