Share This Post
Ahh, you smell that college football fans? That's the smell of fall, tailgates, and if you're in West Virginia, burning lawn furniture. College Football season is here and I have never been more excited to breakdown the matchup of Duke vs. NC Central. Ok, that's only half-true. But, football season starts on Thursday and if you're like me then you're ready to put last year in the rearview mirror and start with a clean slate.
This week's ACC slate is lengthy and provides for some favorable matchups. Like we've done in the past seasons, we here at VTF have broken down every game this week with a little bit of insight into every matchup. Let's do this!
North Carolina at South Carolina
Location: Columbia, SC
TV Information: Thursday, Aug. 29th, 6:00 p.m. ESPN
What to Watch For:
This is an important game for both schools for several reasons. For UNC, it would give them an opportunity to start 1-0, it would give them a win over a likely top 10 team, and it would keep them from starting the season with something resembling a 2-4 record. For USC, it's a chance to prove that they're going to be the class of the SEC east. This game is going to showcase two teams of contrasting styles. South Carolina runs a pro-style offense with elements of the spread while UNC's system is a fully operational spread offense with a lot of speed. To be honest, I don't see the Tar Heels winning this game in Columbia so I have South Carolina taking this by two scores. I'm also predicting 2 ½ sacks for Yetti look-a-like Jadeveon Clowney.
Score Prediction: UNC – 27, South Carolina – 38
Presbyterian at Wake Forest
Location: Winston-Salem, NC
TV Information: Thursday, Aug. 29th, 6:30 p.m. ESPN3
What to Watch For:
Why should you watch this game? Well unless Presbyterian keeps it close, you should watch it to see Wake Forest win by 40 points or more. Seriously, this is the only game that you can watch where you'll say 'boy, Wake looks pretty good!" After this game comes judgment for the Demon Deacons with an extremely important early season road trip to Boston College. So, enjoy this blowout Wake fans. Your season begins next week in Chestnut Hill.
Score Prediction: Presbyterian – 10, Wake Forest – 45
Florida Atlantic at Miami
Location: Miami FL
TV Information: Thursday, Aug. 29th, 8:00 p.m. ESPNU
What to Watch For:
Could FAU upset the Hurricanes? Well, the Owls have yet to name a starter at quarterback, there are numerous questions on the offensive line, and this is a team that went 3-9 last season. So, yes the Owls have a chance but no that chance does not extend above say a generous five-percent. Miami is going to be the class of the Coastal division as far as talent goes so they should win this one easily and move to 1-0 on the season.
Score Prediction: FAU – 6, Miami - 37
Elon at Georgia Tech
Location: Atlanta, GA
TV Information: Saturday, Aug. 31st, 12:00 p.m. ESPN3
What to Watch For:
If Georgia Tech doesn't win the Coastal again this season, could this be Paul Johnson's last round at the helm? It's tough to say but the last thing you want is to give the fanbase anymore reasons to complain. Elon won't pose much of a challenge but the Yellow Jackets need to take control of this one early and let their offense do the rest. I don't think this one will be close in the end.
Score Prediction: Elon – 13, Georgia Tech - 49
Villanova at Boston College
Location: Chestnut Hill, MA
TV Information: Saturday, Aug. 31st, 12:00 p.m. ESPNews
What to Watch For:
Villanova is a historically competitive team at the FCS level but they have yet to show the ability to hang with FBS opponents. However, the Eagles need to take a step forward as a program this season to begin the rebuilding the process. The last thing you want to do is to being the season like Pittsburgh did last year with a loss to a inferior FBS opponent. While I am putting the Eagles on a major upset alert, I do think they pull this one out thanks to a good performance from 5th year senior QB Chase Rettig.
Score Prediction: Villanova – 20, BC - 28
Florida International at Maryland
Location: College Park, MD
TV Information: Saturday, Aug. 31st, 12:30 p.m. ESPN3
What to Watch For:
Stefon Diggs. Really, that's the only reason you're going to tune into a Maryland game this season. Florida International isn't going to be an overly competitive team in the Sun Belt this season so I don't see this being a close contest. For once, I think the Terps find a way to win this by two or three touchdowns.
Score Prediction: Maryland – 34, FIU - 17
_______________________________________________________________________________________

Hokie Fans! Do You Use a Smoker or BBQ for Pork or Beef? Or Do Any Type of Grilling?

Check out this Must Have tool for Handling and Shredding Smoked Pork or Beef.

Alsing Meat Claws
- These meat handler forks make shredding smoked pork or shoulder a breeze.

The folks at Alsing are offering Virginia Tech Fans the chance to get them on Amazon
at a 30% discount with Promo Code 'MEATCLAW'

Their only ask in returns is that you leave an honest review on Amazon once you purchase and use them!
______________________________________________________________________________________
Louisiana Tech at NC State
Location: Raleigh, NC
TV Information: Saturday, Aug. 31st, 12:30 p.m. ESPN3
What to Watch For:
Last season, this would have been an incredibly fun matchup with both programs boasting potent offenses. This season, not so much. Although, it still has the potential to be a barnburner. Both programs have new head coaches and new offensive coordinators. So, this is an incredibly tough game to predict. I like NC State's talent level a little more and it is at home. I'm going to take the Wolfpack by a score.
Score Prediction: NC State – 38, LA Tech - 31
Penn State at Syracuse
Location: East Rutherford, NJ (NY Giants Stadium)
TV Information: Saturday, Aug. 31st, 3:30 p.m. ABC/ESPN2
What to Watch For:
In the late 1990's, this would be a must watch, can't miss nationally televised game that the entire country would be salivating over. Fast forward a decade and a half and I don't think this game has any hype whatsoever. Penn State is in year two of a five year NCAA prison sentence after the whole Jerry Sandusky scandal. Syracuse has fallen off the face of the Earth from a prestige standpoint and is currently undergoing another coaching change. As much as I would like for the ACC to pull out a win here, I think the Nittany Lions, lack of scholarships and all, will beat a rebuilding Syracuse team.
Score Prediction: Penn State – 26, Syracuse - 23
BYU at Virginia
Location: Charlottesville, VA
TV Information: Saturday, Aug. 31st, 3:30 p.m. ESPNU
What to Watch For:
BYU will bring one of the top defenses in the country to Charlottesville to battle an underwhelming group of muggles (I watched some Harry Potter recently). Aside from having perhaps a top five defense nationally, BYU also has one of the top linebackers in the country in Kyle Van Noy. For UVA to win this game, they're going to have to score some points. The Hoos can keep BYU's offense in check for most of the game but they have to sustain drives and capitalize on BYU's mistakes. To be honest, I think UVA will find a way to make this a close contest down to the wire but I'm taking BYU on a game winning field goal.
Score Prediction: BYU – 17, UVA - 14
NC Central at Duke
Location: Durham, NC
TV Information: Saturday, Aug. 31st, 3:30 p.m. ESPN3
What to Watch For:
Football will be played, touchdowns will be scored, and I still don't give a crap about Duke football. Yea, I'm not going to watch this game and neither should you. That's no slight to the Duke faithful that may be upset at me saying that but I attest to those Dukies, did you watch VT vs. Wake Forest at the end of last season in Basketball? Yea, that's a loud no. Duke wins by points and perhaps a few runs and goals in this one.
Score Prediction: NC Central: 13, Duke - 37
Alabama at Virginia Tech
Location: Atlanta, GA (Georgia Dome)
TV Information: Saturday, Aug. 31st, 5:30 p.m. ESPN
What to Watch For:
There's a lot of intriguing matchups in this game but really this one will boil down to how well Virginia Tech can execute on offense. If Logan Thomas can manage the game, play pitch and catch with his receivers, play turnover free, and make some big plays then Tech will have a chance. If he turns the ball over a couple times and gives Alabama a short field then this one may get ugly. On Alabama's side, the Crimson Tide will need some of their new offensive linemen to neutralize Virginia Tech's stout defensive front. If A.J. McCarron stays upright then this Crimson Tide offense should do enough damage to win this one by a few scores.
Score Prediction: Virginia Tech – 20, Alabama - 31
Georgia at Clemson
Location: Clemson, SC
TV Information: Saturday, Aug. 31st, 8:00 p.m. ABC
What to Watch For:
While a lot of eyes will be on Virginia Tech when they face Alabama earlier in the evening, most of the country will be tuned in to see if Clemson can knock off their 2nd straight SEC opponent in as many games. The Tigers return a lot of talent on offense but the Bulldogs will counter with a strong-armed QB in Aaron Murray and plenty of proven playmakers. This may be the best game of week one. It's a sure fire don't miss event. As for a prediction, well I still find it hard to pick the ACC in matchups against the SEC.
Score Prediction: Georgia – 38, Clemson - 35
Florida State at Pittsburgh
Location: Pittsburgh, PA
TV Information: Monday, Sept. 2nd, 8:00 p.m. ESPN
What to Watch For:
The biggest reason to watch this game is see how new Florida State quarterback Jameis Winston does in his first collegiate action. If he's shaky, Pittsburgh may have a shot at pulling off a monumental upset to kickoff their ACC slate. If he shows some promise, this could be a comfortable win for the Noles. I don't see FSU blowing Pitt out just because I think the Noles will enter this matchup with a conservative gameplan. Still, this is going to be a good chess match between two good head coaches.
Score Prediction: Florida State – 24, Pitt - 13
Follow us on our Social Media Sites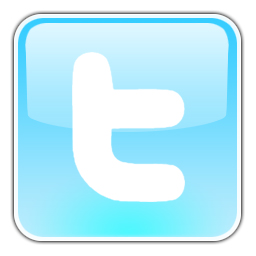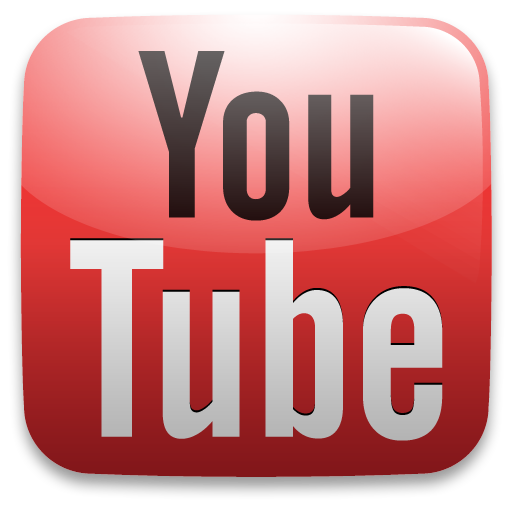 Enjoy this post? Subscribe to our RSS Feed and never miss another! Or sign up to get exclusive VirginiaTechFan.com Sports Analysis delivered straight to your inbox!