Share This Post
With just three days left until Virginia Tech takes the field against Alabama, we turn our attention to #3 on roster Mr. Logan Thomas. Now in his 5th year with the program, it's hard to believe that those silly Hoos in Hooville wanted Thomas as a tight end. No wonder they don't win (casually leaves out the part that VT recruited him as a tight end as well). Thomas is entering his 3rd year as a starting quarterback and his first two years couldn't have been more opposite of one another. His sophomore campaign launched Thomas into an almost Johnny Football level of buzz entering last season. Then the walls came crashing down and 16 interceptions later, nobody is giving Thomas anything.
Whatever happens this season will be the final exclamation point on his legacy here at Virginia Tech. If that sounds like a lot of pressure, well it is. But, then again you don't play quarterback if you can't handle the pressure-filled moments. Thomas is a 1st round NFL draft pick if he plays to his potential this season. Hell, he may be the first quarterback off the board if Scot Loeffler can get him playing at an elite level.
Either way, I think Tech fans would just like to see the sophomore version of Logan Thomas once more before he moves on to the NFL. After all, seeing Thomas truck UVA linebackers never gets old.
The Breakdown
Height: 6'6"
Weight: 254 lbs
Position: Guy who throws ball
Year: R-Senior
High School: Brookville
Location: Lynchburg, VA
High School Career
During the early stages of his recruitment, Thomas was actually ranked as a five star tight end by Rivals.com. Eventually, he fell down into the mid 50's nationally. Still, Thomas was a very highly recruited player out of Lynchburg even though most teams had a different idea on how to use him. Some wanted him as a quarterback, some as a receiver, other's as a tight end. I think some Tech fans would have loved to see him as a safety in our defense. But that was more of an NCAA 11 thought than a true belief.
Aside from an impressive list of offers, Thomas actually lived up to his four star billing on the field, leading Brookville to a state championship appearance as a senior. Thomas completed 118 of 204 passes for 1,535 yards and 20 touchdowns as a quarterback during his senior season. Not bad for a tight end recruit, et tu UVA?
Reasons For Excitement
Senior Status: 5th year senior quarterbacks tend to have big years in college football. You're more experienced than everybody else, you're more matured than everybody else, and you're often better than everyone else. I don't know if we'll see the full Logan Thomas this year just because it's going to take some time for the rest of the offense to gel but we're going to see a better quarterback than we saw in 2012.
_______________________________________________________________________________________

Hokie Fans! Do You Use a Smoker or BBQ for Pork or Beef? Or Do Any Type of Grilling?

Check out this Must Have tool for Handling and Shredding Smoked Pork or Beef.

Alsing Meat Claws
- These meat handler forks make shredding smoked pork or shoulder a breeze.

The folks at Alsing are offering Virginia Tech Fans the chance to get them on Amazon
at a 30% discount with Promo Code 'MEATCLAW'

Their only ask in returns is that you leave an honest review on Amazon once you purchase and use them!
______________________________________________________________________________________
New Offense: For the first time in 10 years, I actually feel good about the offense we have installed in Blacksburg. We may not fire away right out of the gate but by the time ACC play rolls around I think we'll be back to playing our typical Virginia Tech style of football that we grew accustomed to in the late 90's and early 2000's.
Causes For Concern
Work Out The Kinks: This goes hand and hand with installing a new offense. At some point in the last few years, our offense became such a trainwreck that we really had to go back to basics and just rebuild a foundation. Because of that, we're not going to come out and torch Alabama's defense for 400 yards and 42 points. We may not even do that against ECU in week three. This is a process that's going to take time.
New Wide Receivers: For the 3rd straight season, Thomas will have to work with a completely new group of receivers. In his sophomore year, the Brookville grad had Jarrett Boykin and Danny Coale to throw to go along with Marcus Davis and Corey Fuller, who developed into Tech's go-to targets in 2012. Now, the Hokies have D.J. Coles, Joshua Stanford, and Demitri Knows.
What to Expect in 2013
To be honest, I have no idea what to expect from Logan Thomas this fall. Could he turn into that darkhorse Heisman candidate that a lot of experts expected him to be last season? Definitely. Could he also struggle due to new wide receivers, an average offensive line, and young running backs? Definitely. So, how do you take into account all of those factors and come up with any sort of prediction. You really can't.
For me, Thomas needs to play within himself and try not to become the hero. There are times where a last minute drive may be needed this season and I would love for him to lead the Hokies down the field for the victory. He has the potential to do that. However, he needs to get us to the point and not self-destruct like he did at times last season with poor decision making and poor mechanics.
If he can do that, I think the Hokies will have a successful season. The rest is up to the other 10 guys on offense to pick up some of the slack. But, having Thomas perform at a high level is a major recipe for success this season. There's no doubt about that.
Bottom Line
With one final year in orange and maroon, Thomas has the opportunity to put his final marks on his legacy here at Virginia Tech. To be honest, I'm excited to see how he performs.
Follow us on our Social Media Sites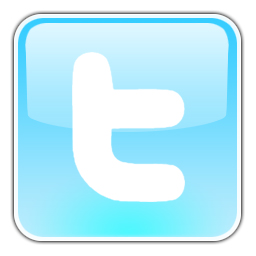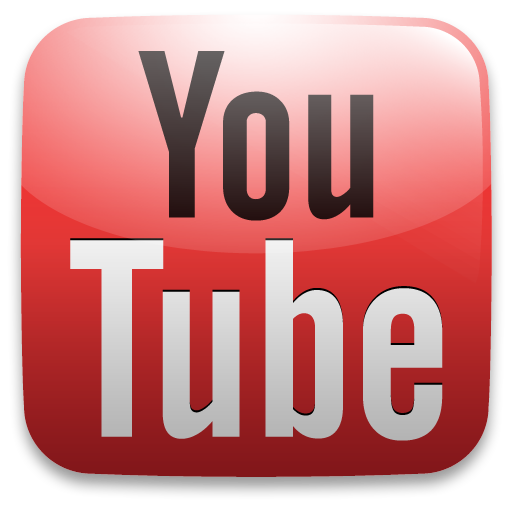 Enjoy this post? Subscribe to our RSS Feed and never miss another! Or sign up to get exclusive VirginiaTechFan.com Sports Analysis delivered straight to your inbox!