Share This Post
After Logan Thomas jumped onto the scene in 2011, his second year at the helm wasn't as successful to say the least. In 2011, Thomas broke the school record for total yards in a season with 3,482 and had nearly a 60% completion percentage, including an 11 win season (that extended Virginia Tech's 10 win season streak to a nations best 8) and a Sugar Bowl appearance (which we all know Danny Coale CAUGHT THAT BALL). His quick success had all of Hokie Nation drooling over what we knew he could be capable of becoming.
Written by Tyler A.
But with success comes higher expectations. At the start of the 2012 season Thomas was projected as a sure first round draft pick and a dark horse Heisman trophy contender. Unfortunately, as we all know, things didn't work out the way we envisioned them to.
"He (Thomas) doesn't have to be Superman," Stinespring said. "He just needs to be near a telephone booth."
Stinespring knew that the success of the season rested squarely on Thomas's shoulders. He finished the 2012 season with a little over 51% completion percentage and just under 3,000 yards passing and led his team in rushing. But the Hokies ended the season with a 7 and 6 record, barely making it to a bowl game. For Thomas though one of the worst things was the amount of interceptions he threw (16). So going into the 2013 season is there any way he can redeem himself and regain his status as a potential first round draft pick?
One of the best things that happened for Thomas (besides deciding to "take his talents" back to Blacksburg for one last year) was the hiring of the new offensive coaches; Jeff Grimes (O-Line), Aaron Moorehead (Receivers), and the most important Scot Loeffler (Offensive Coordinator/QB guru).
 "We need him (Thomas) to do all the things he needs to do" Loeffler said this past spring. "It doesn't mean he needs to be Superman." This is a total flip from Stinespring's statement last season. The only problem with the coaching changes is can they work enough magic and get the guys around him to play at a high enough level in one season? These coaches were much needed hires for the future and Tech will benefit from them down the road. The problem is do these coaches have enough time in just one season to make an impact on Thomas and deal with what they currently have on the roster.
_______________________________________________________________________________________

Hokie Fans! Do You Use a Smoker or BBQ for Pork or Beef? Or Do Any Type of Grilling?

Check out this Must Have tool for Handling and Shredding Smoked Pork or Beef.

Alsing Meat Claws
- These meat handler forks make shredding smoked pork or shoulder a breeze.

The folks at Alsing are offering Virginia Tech Fans the chance to get them on Amazon
at a 30% discount with Promo Code 'MEATCLAW'

Their only ask in returns is that you leave an honest review on Amazon once you purchase and use them!
______________________________________________________________________________________
Every year that Thomas has been under center his supporting cast has changed dramatically. During his first season the team had plenty of experience. On the team were Danny Coale and Jarrett Boykin (who finished as two of the schools top receivers statistically), also David Wilson was in the backfield (which is self explanatory), but probably the most important piece was an experienced Offensive Line (that consisted of Andrew Lanier (Senior), Blake DeChristopher (Senior), Greg Nosal (Senior), Jaymes Brooks (Senior), and Andrew Miller (Sophomore)). Thomas not only had talent but more importantly experience around him in his first season.
The following year it was a whole another story. Thomas lost Coale, Boykin, Wilson, and some offensive lineman to the NFL. He was left with an entirely new offensive line after Miller went down early in the season with an injury and had a true freshman in J.C. Coleman starting at tailback. The problems didn't end there; he also had an inconsistent receiving group. Corey Fuller would have been a stud if he had started his career at Tech, Marcus Davis was a freak physically that couldn't take advantage of his natural ability, Dyrell Roberts had been plagued with injuries his entire career, and Demitri Knowles was only a redshirt freshman.
The offensive line became the biggest problem because they could not provide the backs with any running room. It didn't matter who carried the football because there were no holes to run through and in turn more fell onto Thomas's arm. He began trying to be "Superman" and press the issue which led to mistakes.
On paper this season looks like it could be déjà vu. He once again has all new receivers and an offensive line that has many question marks. The receivers do not lack talent but just experience with the exception of D.J. Coles, who much like Roberts has had his fair share of injuries. The backfield returns Coleman and adds some other talented guys to the mix (Trey Edmunds and Joel Caleb) but once again if the offensive line cannot provide running lanes it doesn't matter how talented those guys are.
The progression of the offensive line and the young receivers will be the determining factor for whether Thomas has a bounce back season or not. If the offensive line can get a consistent running game going this will allow the passing game to open up more easily for Thomas (if the receivers can catch the ball and run the correct routes).
Along with his supporting cast Thomas most also do his part. He needs to improve his decision making regardless of how the offensive line is performing. Sometimes you just have to live to fight another day, even if that means throwing the ball away and punting. If he does commit a turnover he has to put it behind him and move onto the next series. He cannot try and do it all by himself because that is where he got himself in trouble last year. Scot Loeffler will have Thomas prepared to do his job, but the question is will his supporting cast be able to play at a high enough level for him to redeem himself this season?
Follow us on our Social Media Sites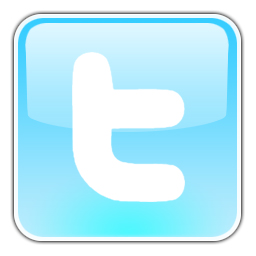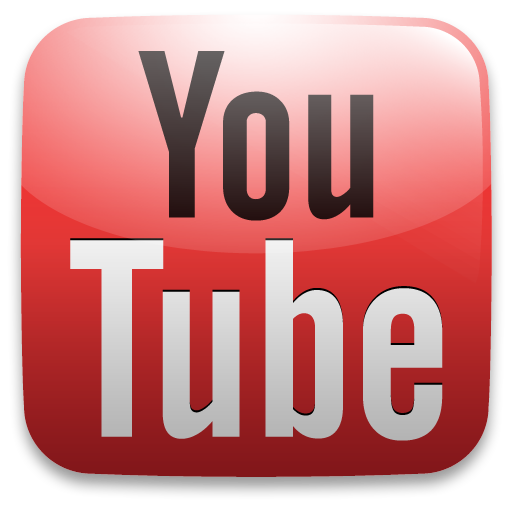 Enjoy this post? Subscribe to our RSS Feed and never miss another! Or sign up to get exclusive VirginiaTechFan.com Sports Analysis delivered straight to your inbox!