Share This Post
If I told you that Trey Edmunds ran for 130 yards and a touchdown and Virginia Tech's defense held Alabama to just 14 points, would you guess that Virginia Tech had won the game? The answer to that is probably yes. However, the Hokies lost this game due to some costly mistakes (we warned you about those last week). The one thing Tech couldn't do is beat themselves and while Tech did keep turnovers to a minimum, the Hokies still found ways to give Alabama points.
I want to do this breakdown by breaking down the good and the bad tonight. Despite a 35-10 final score, the Hokies did a lot of positive things tonight. However, the negatives on this team could become reoccurring problems that the Hokies will have to overcome. I'll explain in more detail below.
The Bad
The pass skeleton drill in practice may be the most important drill the Hokies run in practice this week. Virginia Tech's Logan Thomas finished this game 5-26 for 59 yards and one interception. That is an absolutely horrendous statline. Thankfully, Thomas was not that awful. He was pretty bad but his final stats do not reflect the numerous drops and poor routes that the wide receivers ran tonight.
Demitri Knowles, who was targeted the most by Thomas, dropped numerous passes. He finished the night with just two receptions for three yards. Even DJ Coles and Joshua Stanford had opportunities and just didn't focus on securing the football.
Those drops kept the Hokies from driving down the field against Alabama and ultimately led to punter A.J. Hughes getting a lot of work.
Aside from dropped passes, we also need to focus on special teams, which seems to be the elephant in the room. Tonight, the Hokies gave up a kickoff return for a touchdown and a punt return for a touchdown. The punt return, to me, was the most forgivable. Hughes got off a good punt, Alabama blocked well, and the Hokies took several bad angles as they tried to tackle Christian Jones.
The kickoff return in the 2nd quarter was atrocious and that is unacceptable. Not only did Tech have him bottled up near the sideline, several players failed to complete the tackle that allowed Jones to explode down the sideline for the touchdown.
Take away those two plays and Alabama may have won this one 21-10. Of course, it's tough to say that due to a whole bunch of science-y time theories but the game may have been within reach if the Hokies made those two plays.
Lastly, let's focus on Thomas, who still struggled with his mechanics for much of the first half. While his receivers didn't bail him out on any occasion tonight, there were times where Thomas was just plain bad. There's no other way to describe it. Thomas still didn't step into his throws, he threw off his back foot, and didn't look incredibly comfortable with what he was seeing.
Of course, some of that is due to our wide receivers not getting separation. But, had he stepped into some of those throws, he may have been able to put the ball in a more catchable position.
Eventually, Thomas began stepping into his throws but he missed on several throws tonight that may have changed the game. A good example of that was the bomb to Knowles in the 1st quarter. Logan had Knowles behind the Alabama secondary and just overthrew him. If he caught that and scored, Tech scores and perhaps erases one of those special teams mistakes. It might not won us the game but it would have drastically altered the rest of the game, perhaps in a positive way for us.
The Good
I cannot say enough about our defensive effort tonight. Let me throw out a few stats.
AJ McCarron: 10/23 110 yards, 1 TD, 1 INT
TJ Yeldon: 17 car, 75 yards, 1 TD
Amari Cooper: 4 rec., 48 yards
Total Yards: 206
Odds are, those guys don't post stats like that the rest of the season. Yeldon could easily top 150 in every game from here until their next trip to Atlanta. Cooper will go over 100 yards in at least seven games this season. And, lastly, McCarron should have a great bounce back performance against a pedestrian Texas A&M defense.
Virginia Tech possesses one of the best defenses they've ever had, despite the depth chart being littered with freshmen. Kendall Fuller played a tremendous game tonight in his first collegiate action. Nigel Williams recorded his first sack in the 2nd half. Even Brandon Facyson looked good in what reps he received tonight. Bud Foster should be ecstatic with his group's performance.
On offense, I'll admit that the Hokies received a gutsy performance from their offensive line. It's clear that the unit still needs seasoning and perhaps some more talent. But, those guys are an improved unit from a season ago. True freshman Jonathan McLaughlin got beat a couple of times on the end but he played his tail off against one of the best front sevens he'll see during his tenure here at Virginia Tech.
_______________________________________________________________________________________

Hokie Fans! Do You Use a Smoker or BBQ for Pork or Beef? Or Do Any Type of Grilling?

Check out this Must Have tool for Handling and Shredding Smoked Pork or Beef.

Alsing Meat Claws
- These meat handler forks make shredding smoked pork or shoulder a breeze.

The folks at Alsing are offering Virginia Tech Fans the chance to get them on Amazon
at a 30% discount with Promo Code 'MEATCLAW'

Their only ask in returns is that you leave an honest review on Amazon once you purchase and use them!
______________________________________________________________________________________
Laurence Gibson should grade out well as a starter at right tackle. The interior offensive line helped open some holes and really did well against various run blitz packages that Alabama threw at them. The unit is what it is from a talent standpoint but I cannot be more pleased at the progress they've made from last season. Once Grimes gets his guys in there in a few years, I think we may have something special.
Lastly, I want to give kudos to Trey Edmunds who just turned in a great performance tonight. From blocking to finding the right creases, he is a budding superstar. That 78 yard run was a thing of beauty and to be honest, I would love to see him and David Wilson in a race because Edmunds showed some big-time speed tonight.
Over the next few weeks, Edmunds will have some more room to run against lesser defenses. I look forward to watching him take it to Western Carolina, ECU, and Marshall.
A Few Quick Hitters
- Chris Mangus picked up a few reps at the end of the 4th quarter and looked cat quick. I'm not sure Coach Beamer trusts him with his blocking just yet. But, it's clear he has some talent with the ball in his hands. When Tech takes the field next Saturday, they'll have plenty of running backs to choose from with Joel Caleb returning from suspension and JC Coleman possibly back from a high ankle sprain.
- Luther Maddy and Dadi Nicolas are perhaps two of the greatest late recruiting pickups we've ever received. Both have turned into stars on the defensive line. Nicolas went up against a very good offensive tackle in Cyrus Kouandjio tonight and beat him on numerous occasions. Kouandjio is going to be a first round pick next April more than likely. The sky is the ceiling for Dadi, who is just a sophomore. Maddy had a tremendous one-armed tackle at the end of the game that just makes you say "Wow." Both players are going to make huge impacts on this defense going forward.
- The Hokies didn't use their tight ends much in the passing game. I'm not sure if that was by design or due to other reasons. My guess is the tight ends will be a major part of the gameplan for next Saturday. If our wide receivers can't become trustworthy options then the tight ends need to step up. This is where losing Ryan Malleck for the season may really cost Tech.
- Hughes had a good night tonight punting the ball. He did have one 33 yard punt that cost VT field position. Otherwise, he was extremely solid. He punted 13 times for a 45.1 yard average. I don't think Brent Bowden averaged better than 43 yards per punt in a season during his tenure so Hughes is clearly off to a good start there.
- Jack Tyler gets my defensive MVP award for this game. Kyle Fuller would be 1.b in that voting. Both had incredible performances tonight.
- The Hokies had seven penalties for 35 yards. A few silly mistakes but the Hokies avoided 15-yard personal foul penalties and avoided the new dreaded targeting penalty.
Final Thoughts
To be honest, this game was a great measuring stick for our program because tonight we learned three key things:
1.) We're not talented enough to compete with the top teams in the country, specifically on offense. We need more playmakers at wide receiver and we need better and stronger players on the offensive line. Otherwise, the Hokies have a good nucleus.
2.) Our special teams need, perhaps, a complete overhaul. Obviously, you can't overhaul one aspect of your team during the season but Alabama had TJ Yeldon out on their punt coverage team. I doubt you see Frank Beamer putting Edmunds out there. We used to do that but for fear of injuries don't anymore. I think it's something that may be worth revisiting. We need to bring Beamerball back.
3.) We went toe-to-toe with the potential National Champions and lost 14-10 from an offensive standpoint. Take away the interception returned for a touchdown and the two special team scores, the Hokies may be walking away from this one with an "oh man, what could have been" feeling.
Going forward, I think you're going to see a very competitive and tough Virginia Tech team. We're going to be able to run the football and we're going to play tough defense.
Unfortunately, I feel like this team is going to have the upside that our 2002 team had. We're two years away from doing something great. However, I think we will win 8-10 football games this season. It could be more if our offense clicks and we stay injury free.
Although tonight was a little disappointing because we all had high hopes to pull off a remarkable upset, I can't be any more pleased with how we looked. For once, we passed the eye test as a football team. Once things start to come together, I think we'll be OK. For now though, let's just go beat the crap out of Western Carolina.
Follow us on our Social Media Sites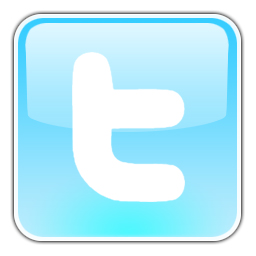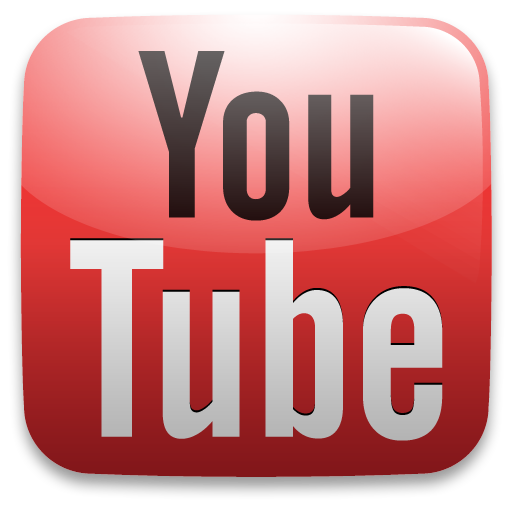 Enjoy this post? Subscribe to our RSS Feed and never miss another! Or sign up to get exclusive VirginiaTechFan.com Sports Analysis delivered straight to your inbox!