Share This Post
Happy 4th of July everybody! We're now 58 days away from the showdown in Atlanta so let's turn our attention to no. 58 on roster Mr. Jack Tyler. When Tyler walked on to the team back in 2009, I don't think any Virginia Tech fan expected Tyler to develop into the starter at MIKE linebacker by the time his junior season rolled around. But, that's exactly what happened thanks to an opportunity that opened up due to Tariq Edward's leg injury. Tyler took that opportunity and ran with it. He led the team in tackles last season with 119 total. He added 17 tackles alone against Georgia Tech in week one. With a total of 18 starts under his belt, Tyler will enter his senior season with All-ACC expectations.
The Breakdown
Height: 6'1"
Weight: 225 lbs
Position: MIKE Linebacker
Year: R-Senior
High School: Oakton High School
Twitter: @JackInTheBox58
High School Career
Some players have excellent high school careers but for whatever reason, college coaches pass them by for other recruits with higher upsides. Tyler won Defensive Player of the Year in Virginia during his senior season after he posted 147 tackles, five interceptions, three sacks, and a pair of defensive touchdowns. His 27 tackles in one game still stands a school record at Oakton High School. Despite that effort, Tyler didn't garner many looks from division one colleges in the region. William and Mary was the only school to offer Tyler a full-ride. Instead, Tyler opted to follow in Cody Grimm's footsteps and enroll at Virginia Tech.
"I was gonna follow in his footsteps if I was a walk-on here, that I was gonna have to do a lot of things he did to achieve my goals," said Tyler in a 2011 Washington Post article.
Reasons For Excitement
Productivity: If there's one thing that Tyler has proven throughout the course of his career it's that he's productive. Tyler will reach the 200 career total tackle mark by the time the 2nd quarter rolls around against Western Carolina in game two. He stands at 186 total for his career. If the northern Virginia native can improve upon those numbers as a senior, Tyler will exit Virginia Tech with a terrific legacy intact.
Trustworthy Option: When it comes to linebacker player, it's more important to have a player in the middle that's trustworthy than a true playmaker. That's what made Vince Hall so good, Ben Taylor so good, and Jack Tyler so good. Neither Taylor nor Hall were NFL caliber guys, although Taylor played in Cleveland for a few years before retiring. But, they were trustworthy options that Coach Foster trusted to operate efficiently in the middle of his defense. To be honest, this defense can mask deficient linebacker player better than any other position. However, when the Hokies have a capable play maker in the middle, it takes this defense from good to great.
Causes For Concern
_______________________________________________________________________________________

Hokie Fans! Do You Use a Smoker or BBQ for Pork or Beef? Or Do Any Type of Grilling?

Check out this Must Have tool for Handling and Shredding Smoked Pork or Beef.

Alsing Meat Claws
- These meat handler forks make shredding smoked pork or shoulder a breeze.

The folks at Alsing are offering Virginia Tech Fans the chance to get them on Amazon
at a 30% discount with Promo Code 'MEATCLAW'

Their only ask in returns is that you leave an honest review on Amazon once you purchase and use them!
______________________________________________________________________________________
Not a Terror: I've followed recruiting for eight years now and the one thing I'm waiting on Virginia Tech to land is a big-time middle linebacker and a highly touted wide receiver. Tech has come close in the past, snaring Bruce Taylor out of South Carolina and Robert Lockhart out of Florida. But, we have never had that 1st round pick at linebacker. Our best tandem at linebacker (Hall and Adibi) went as a undrafted free agent and a mid-round pick respectively in their NFL draft. Tyler isn't somebody that's going to strike fear in opposing running backs. He's a solid, respectable, and dependable option. He'll do what you need him to do.
Lacks Elite Coverage Skills: Tyler is terrific when you get him reading the offense and flowing to the line of scrimmage. That's why he's such a great option against the Yellow Jacket offense. His specialty is making tackles along the line of scrimmage. But, when he has to back peddle and go into pass coverage, he struggles. That's a concern with so many spread teams popping up now in conference. We saw those struggles rear their heads against UNC last season. Hopefully, Tyler and Foster have taken the necessary steps to help eliminate those past mistakes this season.
What to Expect in 2013
With so many playmakers surrounding this linebacking corps of Tyler and Edwards, neither of those guys needs to be a true playmaker. If anything this group needs to be the reliable options in the middle. Tyler doesn't need to produce five turnovers on his own to make this defense efficient. There are other players who can step up and force turnovers. What Tyler needs to do is make sure the T.J. Yeldon's of the world only pick up three yards per carry instead of breaking one tackle and turning that minimal gain into a 15 yard gain.
With 18 starts under his belt, I trust Tyler immensely. He showed last season that he is terrific against the run. He was a big reason as to why Florida State ran for negative yardage against us. He's also the reason why Tevin Washington struggled against us in week one. If the former walk-on can improve in pass coverage then the Hokies defense will likely develop into one of our best units off all time.
NFL Draft Analysis
Based on his skillset, size, and ability, I think Tyler has the potential to go somewhere in the 4th round in next year's NFL draft. I don't know if he can increase his draft stock much more than where it's at right now. He is a little on the small side at 6'1" and 230 pounds. For comparisons sake, he is the smallest linebacker listed in the top 10 on CBS's list of ILB draft prospects for 2014.
Depending upon his production this year, I think a grade of 4th-7th round is accurate for the Oakton grad. He has a small chance of going higher than that but he'll need some help from several junior linebackers staying in school for an additional year.
Bottom Line
Tyler is a dependable and productive interior linebacker. I don't know if I've uttered those words enough in this article. He's on pace to reach the 300 total tackles plateau in his career if he starts all 14 games in his final season. That kind of productivity would likely move Tyler into the discussion of being one of the five best interior linebackers in Virginia Tech history.
Follow us on our Social Media Sites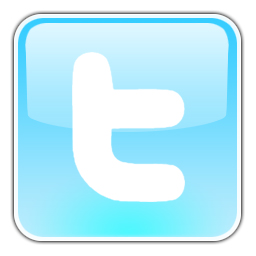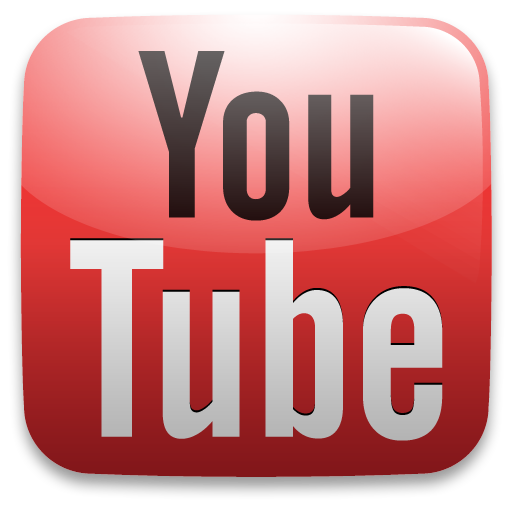 Enjoy this post? Subscribe to our RSS Feed and never miss another! Or sign up to get exclusive VirginiaTechFan.com Sports Analysis delivered straight to your inbox!