Share This Post
With 57 days until Virginia Tech faces Alabama in the Georgia Dome, we turn our attention to no. 57 on roster Mr. Brian Rody. With Virginia Tech's quarterback recruiting not quite going the way most fans were hoping, Rody could become a real asset as an upperclassman. At 6'6" and roughly 225 pounds, Rody has the body structure you want in a quarterback. He does lack arm strength and will occasionally drop his shoulder and sling the ball. That causes him to lose accuracy but a lot of the basic building blocks that a quarterback needs to succeed are present here. While Rody may not ever get a shot at starting, he may have a say in who wins the backup job before his time in Blacksburg is done.
The Breakdown
Height: 6'6"
Weight: 227 lbs
Position: Quarterback
Year: R-Sophomore
High School: Stone Bridge High School

High School Career
As a standout playmaker at Stone Bridge High School, I'm shocked that somebody didn't scoop Rody up like Marshall or Miami of Ohio. He seems like he would have been a great fit at one of those schools that likes to spread the ball around. Instead, he opted to walk-on here at Virginia Tech and I commend him for that.
Rody missed half of his junior season due to injury, which may have hurt his recruitment but he responded with a tremendous senior year. The northern Virginia native tossed 21 touchdown passes to go along with 2,145 yards passing. He added roughly 300 yards rushing and six rushing touchdowns.
Reasons For Excitement
FBS Caliber Quarterback: If you've attended any of Virginia Tech's spring or fall scrimmages, especially those first scrimmages of each session, then you probably have a good scouting report on Rody. He's tall, shows good pocket poise, and does a good job distributing the football. His numbers bounce around, which may point to some inconsistency. Or it could point to the fact that the defense knows all of the plays. I lean towards the latter. There's not a whole lot you can tell in spring practice but Rody has more than held his own at quarterback. I would place him fourth on the totem poll at quarterback right now, slightly ahead of Jessop but slightly below Trey Gresh.
High Football IQ: While Rody did get himself into some legal trouble over a six grade experiment gone wrong, he's done nothing on the field that shows mental instability. He has thrown a few interceptions but most of those mistakes are correctable. I'll talk more about that in a second. Overall, Rody is close to being a trustworthy backup option although he's not quite there yet. In a year or two, he might be.
_______________________________________________________________________________________

Hokie Fans! Do You Use a Smoker or BBQ for Pork or Beef? Or Do Any Type of Grilling?

Check out this Must Have tool for Handling and Shredding Smoked Pork or Beef.

Alsing Meat Claws
- These meat handler forks make shredding smoked pork or shoulder a breeze.

The folks at Alsing are offering Virginia Tech Fans the chance to get them on Amazon
at a 30% discount with Promo Code 'MEATCLAW'

Their only ask in returns is that you leave an honest review on Amazon once you purchase and use them!
______________________________________________________________________________________
Causes For Concern
Limited Arm Strength: Of course, every NFL fan heard Matt Barkey's arm strength questioned this past April. That attribute is vital to any quarterback's success. Of course, some can work their way around it. Chad Pennington started in the NFL for about a decade and lacked a powerful arm. Some can make it work. For Rody, my concern with his arm strength is in Virginia Tech's vertical passing game. With him at QB, that vertical threat disappears to an extent. Can he still throw it 45 yards downfield? Yes, but it takes a little longer to get there than when Logan Thomas throws it. That extra half-second will give free safeties one or two more steps to adjust and make a play.
Scale Back The Offense: That last two sentences of that last concern lead me here. If Rody was ever put in a position where he would have to enter the game, I'm not sure how much of the offensive would be available to him. Under the old regime, Tech would try to run the ball 80-percent of the time. With our current offensive line, that would be a recipe for disaster. But, with Scot Loeffler at the helm I'm not sure how much would change. I think we would opt for shallower routes and more screens but that's clearly just an educated guess on my part.
What to Expect in 2013
I mentioned that Rody is 4th on my totem poll at quarterback so he'll likely be relegated to sideline duty for another year. Mark Leal will remain the backup, Brenden Motley may get some mop up snaps this year, and Trey Gresh will pickup any other mop up snaps that are available.
There's good news there. Rody has another off-season to learn behind a potential first round pick in Thomas. He also has another year to strengthen his shoulder and try to add a little more oomph to his passes. The depth chart won't be anymore open next season even though Thomas is graduating but who the backup will be entering 2014 is a little more unclear. Bucky Hodges would be the odds on favorite since he'll redshirt this season but that isn't guaranteed.
Bottom Line
Rody is the type of player that could be a starter at the FCS level if he wanted to go that route. If he did I don't think anybody could blame him. But, if he sticks it out at Virginia Tech, he may help the Hokies solve their quarterback depth conundrum if he can develop into a trustworthy option by the time his senior season rolls around.
Follow us on our Social Media Sites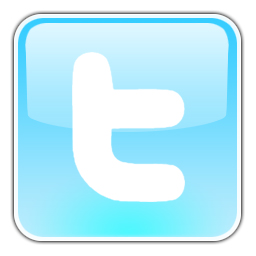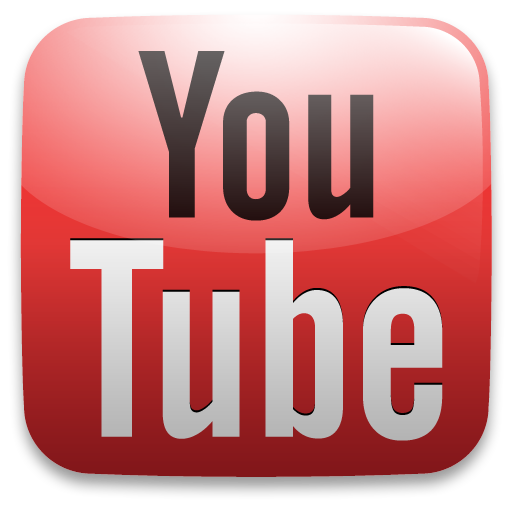 Enjoy this post? Subscribe to our RSS Feed and never miss another! Or sign up to get exclusive VirginiaTechFan.com Sports Analysis delivered straight to your inbox!