Share This Post
With 41 days until Virginia Tech faces Alabama in the Georgia Dome, we turn our attention to no. 41 on roster Mr. Derek DiNardo.  Touted as a savvy, instinctive, and intelligent athlete out of high school, DiNardo has yet to really catch on at one position.  He began his career at tight end before moving to rover for a season.  However, the following spring he moved to WHIP linebacker and has been there ever since.  With limited depth at the position, DiNardo has enough trustworthy qualities to make him an asset.  Unfortunately, most of his snaps this season will likely come on special teams.
The Breakdown
Height: 6'0"
Weight: 214 lbs
Position: WHIP Linebacker
Year: R-Junior
High School: Cox High School
High School Career
There are a lot of players that aren't highly recruited that have sensational high school careers.  DiNardo is a great example of that.  He won the Beach District Offensive Player of the Year award as a senior after rushing for 900 yards and 17 scores from the quarterback position.  Defensively, he was stout as well, posting 36 tackles, three sacks, and two interceptions in his final season.
Despite those efforts, DiNardo never saw his recruitment take off with only limited interest from several FCS programs.  The Hokies swung through with a walk-on offer and DiNardo quickly accepted.
Reasons For Excitement
High Football IQ:  DiNardo's father was a longtime coach at William and Mary and I could see Derek following in those footsteps when his career is over with.  He's a high intelligence kid that has to use his football smarts to overcome a lack of tremendous foot speed and athleticism.  I think that's why he's found a home at WHIP linebacker, which requires a player to have a high football intelligence.
Likely Backup: The WHIP depth chart has Ronny Vandyke at the top and three walk-ons behind him. Although, I expect Dahman McKinnon to factor in eventually, the Hokies may choose to go with a steady option in DiNardo as the backup this season.  Of course, if anything were to happen to Vandyke, I would think Tech would alter their defense by bringing Kyle Fuller to whip and letting one of our young corners play the field corner position.  That would be the optimal lineup with no Vandyke.  So, backup is a relative term in this case.
_______________________________________________________________________________________

Hokie Fans! Do You Use a Smoker or BBQ for Pork or Beef? Or Do Any Type of Grilling?

Check out this Must Have tool for Handling and Shredding Smoked Pork or Beef.

Alsing Meat Claws
- These meat handler forks make shredding smoked pork or shoulder a breeze.

The folks at Alsing are offering Virginia Tech Fans the chance to get them on Amazon
at a 30% discount with Promo Code 'MEATCLAW'

Their only ask in returns is that you leave an honest review on Amazon once you purchase and use them!
______________________________________________________________________________________
Causes For Concern
Lacks a Next Gear:  Most players enter college in 1st or 2nd gear.  It takes them a little while to kick it up into 3rd gear and actually start contributing in a meaningful way.  By the time you're a junior, you should be in 4th gear.  To me, DiNardo is a guy that's been stuck in 3rd gear for a year or two and I've been waiting for that shift to 4th where he can become a guy that could fill a backup role at WHIP.  While he is the likely backup at WHIP linebacker, I don't think Bud Foster would call on him against an Alabama, Miami, or UNC just yet.  He needs to hit that next gear before that happens.
Struggles to Get Off Blocks:  If there's one concern I have it's that DiNardo, at just 214 pounds, isn't strong enough to shed blocks at this level.  He's really free safety sized trying to play a linebacker role.  Of course, Cody Grimm was roughly the same size and played well back in 2009.  But, Grimm was a good athlete that graded out well at the NFL combine.  I don't think DiNardo is quite at that level athletically.
What to Expect in 2013
The first depth chart of the year should leak out sometime in the next week and WHIP linebacker is one of the positions I'm interested in seeing how things stack up.  Vandyke did enough good things this spring t retain his position at the top but he wasn't as flashy as I had hoped.  Behind him, there's a lot of mix and match.  DiNardo is a good fit due to his ability to cover.  He had eight interceptions as a sophomore in high school so he has good hands.  Josh Trimble is a bit more of an inside linebacker but he covers and runs well.  He's similar to Alonzo Tweedy in that regard.  Then Quinton Taylor is a freshman that hasn't showed what he can do yet since he's bounced around from position to position.
DiNardo is going to factor in on special teams but it's hard to say where he's going to factor in on the defense's depth chart.  He could be the backup at WHIP or he could be third or fourth on the depth chart there depending on how much effort McKinnon put into his offseason workouts.  Needless to say, this is a big fall practice for him if he wants to cement himself in the two deep for his final two seasons.  The opportunity is there, it's up to him to make it happen.
Bottom Line
When DiNardo announced for Virginia Tech, I thought the Hokies were going to get a future starter.  So far, things haven't progressed the way I had hoped but there's still time for that to change.  DiNardo is a savvy player and one that can help this team, even if it is on special teams for another season.
Follow us on our Social Media Sites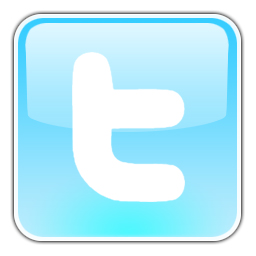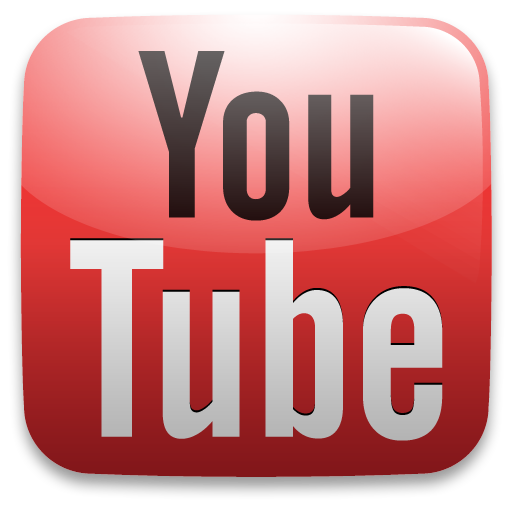 Enjoy this post? Subscribe to our RSS Feed and never miss another! Or sign up to get exclusive VirginiaTechFan.com Sports Analysis delivered straight to your inbox!