Share This Post
With 66 days until Virginia Tech faces Alabama in the Georgia Dome, we turn our attention to no. 66 on roster Mr. Tyrel Wilson. The Hokies have some serious depth at stud defensive end this season. It's not often that you have multiple guys at one spot who have started games in the past. Obviously, James Gayle is going to be the starter and will receive the bulk of the reps here in 2013. But, Tyrel Wilson is a solid player who has gained plenty of experience over the past two seasons. The only question remains is can he keep his spot on his depth chart with Dadi Nicolas back in good graces with the coaching staff?
The Breakdown
Height: 6'1"
Weight: 228 lbs
Position: Defensive End
Year: R-Senior
High School: Hampton High School
High School Career
There was some conversation amongst the Virginia Tech faithful on where Wilson would wind up in regards to his future position.  Recruited as a linebacker, Wilson was destined to be Tech's next MIKE linebacker in their scheme.  But, his sideline to sideline speed wasn't great and Wilson was better suited as a defensive end in our scheme. 
A first team All-AAA selection by the Associated Press, Wilson endured a terrific high school career.  However, that career didn't garner him many looks from schools outside of the state of Virginia.  Wilson committed to the Hokies after Tech swung through with a scholarship offer on September 18th, 2008. His only other known offer was from Tennessee. 
Reasons For Excitement
Good Matchup Option Against GT: In two career games against the Yellow Jackets, Wilson has tallied 11 tackles, 2.5 tackles for loss, and 1.5 sacks. That's not bad for a guy who is clearly undersized at the position. Of course, his size isn't as much of a concern against a team like Georgia Tech. Where Wilson needs to improve is against bigger offensive lines but we'll talk about that in a minute.
Productive: Whenever anybody mentions an undersized defensive end at Virginia Tech, Corey Moore is the first name that comes to mind. While Moore will always be one of our best players at defensive end, the Hokies have recently turned to recruiting bigger guys at the position. Wilson remains the smallest guy on the defensive line but that hasn't hurt his productivity. In 311 snaps last season, he racked up 27 tackles, seven of which were for loss, and 4.5 sacks. Tack on eight quarterback hurries and that's not a bad season from your backup. In 2011, Wilson added 29 tackles, three of which were for loss, 2.5 sacks, and another eight QB hurries.
Causes For Concern
A Matchup Disadvantage: While Wilson is a great player to have against the Yellow Jackets, he's not the guy you want battling Seantrel Henderson for the Canes. That's the downside to having a guy who is slightly undersized at the position. He may be able to make a few plays Gayle can't make but the pendulum also swings the opposite way.
_______________________________________________________________________________________

Hokie Fans! Do You Use a Smoker or BBQ for Pork or Beef? Or Do Any Type of Grilling?

Check out this Must Have tool for Handling and Shredding Smoked Pork or Beef.

Alsing Meat Claws
- These meat handler forks make shredding smoked pork or shoulder a breeze.

The folks at Alsing are offering Virginia Tech Fans the chance to get them on Amazon
at a 30% discount with Promo Code 'MEATCLAW'

Their only ask in returns is that you leave an honest review on Amazon once you purchase and use them!
______________________________________________________________________________________
Decrease in Snaps: With Nicolas coming on strong this spring, I'm interested in seeing how Coach Wiles divvies up the snaps this fall. Gayle will be the clear starter but how many snaps will Nicolas receive? Will Wilson see the field before him to give Gayle a breather or will Wiles go with some sort of rotation? Those are all questions that will be answered against Alabama in week one.
What to Expect in 2013
Heading into this fall, I think Wilson will retain his job as a backup but he may have to share that duty this season. The Hokies need to groom a replace for Gayle, which means a good amount of snaps will go to Nicolas as the season progresses. That means Wilson may see his total amount of snaps decrease this year through no fault of his own.
However, Wilson has proven to be a productive player in the past and I think that will continue this season. Having that experience will benefit him especially since the Hokies will only have two days to gameplan for Georgia Tech. Plus, if any injuries occur this season, the Hokies still have the depth at the position.
NFL Draft Analysis
The smallest defensive end drafted in the 2013 NFL draft was Trevardo Williams out of UCONN. The Huskies prospect measured in at 6'1" and 241 pounds. With the way the Texans operate, he could easily switch to outside linebacker as well.
I don't think Wilson has the ability to play defensive end in the NFL but I do think with a successful season someone is going to give him a shot. His best opportunity will come if he buys into playing some sort of hybrid outside linebacker role for a team that runs a 3-4. However, he will have to improve his quickness and foot speed if he wants to stick on an NFL roster.
I like Wilson as a player but he's like a lot of college football players out there. He's a good kid that does what you ask of him on the practice field but he's just a day late and a dollar short when it comes to the NFL. Hopefully Wilson gets his degree, if he hasn't already, and can use that as a backup if the NFL doesn't pan out.
Bottom Line
The Hokies are stacked with talent and experience at defensive end. Wilson will play a role this season but with Dadi Nicolas being groomed as Gayle's replacement, it's hard to say what that role exactly is. But, with this being his final year, I'm sure Coach Wiles already has some ideas on how he's going to use the former Hampton Crabber.
Follow us on our Social Media Sites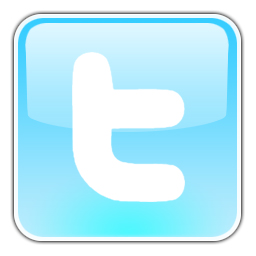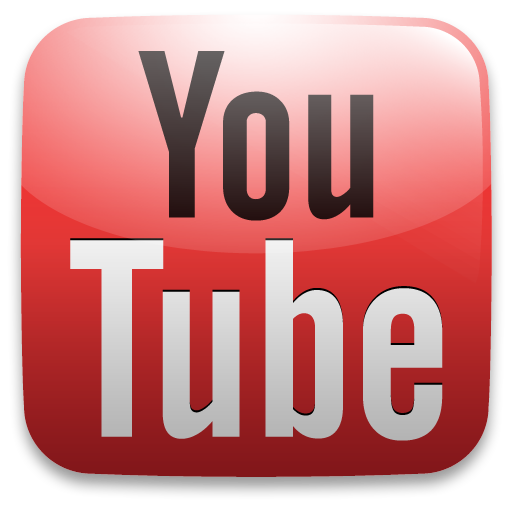 Enjoy this post? Subscribe to our RSS Feed and never miss another! Or sign up to get exclusive VirginiaTechFan.com Sports Analysis delivered straight to your inbox!