Share This Post
The Hokies are in rebuilding mode on the offensive side of the ball so when it comes to finding players who fit their system, the Hokies have had to look under some rocks in this class for players who aren't shining above the rest of their peers. There's a clear risk there just as there's a clear risk to taking a player who may be a little more talented but enjoys the limelight. Recently, the Hokies have added two potential offensive stars in FS/WR prospect Shawn Payne and OT Tyrell Smith. I'll discuss what they each bring to the table below.
Let's talk Payne first. With Kalen McCain dropping Virginia Tech, the Hokies were free to go out and pursue another safety prospect even with 4* MJ Stewart still on the board. Payne received a non-committable offer back in the spring with the requirement that he had to attend either the June or July camp if he wanted a committable offer. Payne showed up to the June camp and stood out in the afternoon drills.
Obviously, Payne isn't going to wow you with his combine drills but when you find a 6'3" safety prospect with long arms, that runs well, and shows a lot of upside, you have to find a way to offer that prospect. That's what the Hokies did and I think they may be getting a small upgrade here in the long run.
Photo courtesy of 247Sports
There is the possibility that Payne may start out at receiver but I think he's going to be a long term safety prospect all the way. He has the build for it and I think his skillset is better served on the defensive side of the ball. But, we'll have to way and see what transpires when he enrolls next July.
Now, over to our new commitment from tonight, offensive tackle Tyrell Smith out of New Jersey. The Hokies are trying to bring back some toughness on this offensive line and Smith gives them a little bit of that attitude that offensive line coach Jeff Grimes wants. Smith was impressive at the June 2nd camp and liked him enough to give him a committable offer that day as well.
Smith has really good size at 6'5" and 260 pounds. He will need to redefine his body a bit. He has a little baby fat still on him but with one more year of high school weight training and then a redshirt season when he arrives at Tech, which should be plenty of time for him to bulk up to the proper weight. He has good enough size now that I'm not too concerned about his weight.
If Smith has one major asset its his quick feet and long arms. He does a good job of engaging opposing defensive linemen on film, maintaining form, and driving them off the line of scrimmage. Like most high school linemen, he relies a little too much on brute strength and not enough on true form. That's something that will change in college as it's tough to push defensive ends around at this level.
_______________________________________________________________________________________

Hokie Fans! Do You Use a Smoker or BBQ for Pork or Beef? Or Do Any Type of Grilling?

Check out this Must Have tool for Handling and Shredding Smoked Pork or Beef.

Alsing Meat Claws
- These meat handler forks make shredding smoked pork or shoulder a breeze.

The folks at Alsing are offering Virginia Tech Fans the chance to get them on Amazon
at a 30% discount with Promo Code 'MEATCLAW'

Their only ask in returns is that you leave an honest review on Amazon once you purchase and use them!
______________________________________________________________________________________
Overall, Smith is a good pickup from a development perspective and you can't knock taking a kid out of the talent factory that is Don Bosco Prep. So far, I like the two pieces Tech has added on the offensive line in this class. They're not world beaters but they're going to get us back to being a newer version of our 1999 offensive line.
Couple Notes
There is a good chance that Lamont Simmons commits soon. The Hokies are filling up in the secondary and I would be a little shocked if he doesn't commit within the next few weeks. I know the Hokies are hopeful to land four star corner MJ Stewart but I'm not sure his decision would factor into what Simmons does. As far as I can tell, the Hokies would have a spot for both in this class. Remember the 85-man scholarship limit is the problem here and not the 25 man limit.
There seems to be a lot of signs pointing towards Derrick Nnadi slowly coming towards the rebel alliance and shunning the dark side once and for all. Of course, I think his decision may depend on what 5* DT Andrew Brown does. I don't see Nnadi or Brown ending up at the same school. I think one will go to Tech and the other will end up at UVA.
Speaking of Brown, there are some interesting quotes going around from his conversation with Bryan Stinespring earlier this week. That's still not enough to sway me in my pick of him going to UVA. I just don't think anybody is going beat out the Hoos in this one. Of course, I said the same thing two years ago about Korren Kirven and he surprised everyone when he picked Alabama. So, only Andrew and his father truly know what's going on right now. But, my money is still on UVA.
I have a feeling that the Hokies are going to try and wrap up the majority of this 2014 class by the end of the summer. It wouldn't shock me for VT to end up with 16 or 17 commits by the end of August, if not more. With Tech eliminated for Hand, there's really only several more pieces to add before you either call it a day or narrow your sights on just a handful of recruits in this class and begin focusing solely on 2015.
I think the Hokies will look to sign one more DB, 1 or 2 linebackers, three more defensive linemen if possible, two more offensive linemen, and maybe one more receiver. Outside of that, I think Tech would likely call it a day and move onto 2016.
Follow us on our Social Media Sites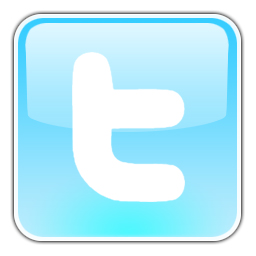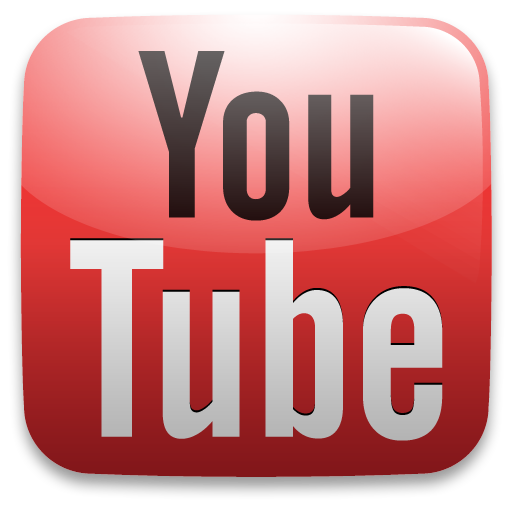 Enjoy this post? Subscribe to our RSS Feed and never miss another! Or sign up to get exclusive VirginiaTechFan.com Sports Analysis delivered straight to your inbox!