Share This Post
The last few weeks have not been kind to Virginia Tech on the recruiting trail. However, I have learned that usually there are an equal number of highs as there are lows. Yes, the Hokies are not going to sign a star studded class like we all had originally hoped back in March. Yes, Da'Shawn Hand and Andrew Brown, the top two players in-state are going to go elsewhere. Even worse, Brown and Quin Blanding are going to end up at UVA.
The reasons as to why Virginia Tech continually fails to land five star talent are numerous and would require a separate article all together. But, the ebb and flow of recruiting is bound to flow back in Virginia Tech's favor eventually, whether it happens this year or next, Tech fans shouldn't be too worried about Tech's state of recruiting. The Hokies will sign their typical class again this February and we'll continue to beat those who usually out sign us on February. It's almost like clockwork.
Today, I wanted to get away from the lows and focus on those who are and are going to become Hokies in the near future. This article was received very well back in April when I wrote the spring edition. A lot has changed over the last two months so I thought it was time to update my projections.
As always, recruiting changes on a daily basis so don't take this too seriously.
Off we go.
Quarterback
The Pick: Andrew Ford (VT Commit)
Nobody saw this coming two months ago let alone two weeks ago. Ford is an intelligent player and one that Scot Loeffler will be able to develop during his tenure here at Virginia Tech. At 6'3" and 195 pounds, Ford boasts a strong arm, tremendous pocket presence, and good mechanics. On film, he's a guy that lacks any major flaws. He's a recruit that would earn an 'A' or a 'B' in just about every evaluative category. The impending quarterback battle between Bucky Hodges and Ford is going to be an interesting one to watch, especially since they'll be on campus together next spring. Ford will enroll in January of 2014.
Running Back
The Pick: Marshawn Williams (VT Commit)
Compared to another Williams, Ricky Williams, Marshawn is a true pro-style running back similar to that of an Eddie Lacey. He's not that big but he might be three years from now. With a lot of lower body power and terrific vision, Williams is the type of player that will continue the running back legacy here at Virginia Tech. He's a perfect fit for what the Hokies are going to do on offense. Williams is also going to enroll in January of 2014.
Keep an Eye on: 3* Shai McKenzie, 3* Taiwan Deal, 3* Caleb Kinlaw
McKenzie recently named his top five with Virginia Tech coming in fourth on that list. I don't see him coming here but he doesn't seem to be in a hurry to commit, indicating that he may wait until Signing Day to make his decision. That should work out perfectly for the Hokies who could use the extra time to make a final decision on whether or not they need an extra running back in this class. Deal is a new name that has surfaced. He's a 6'2", 225 pound running back out of DeMatha in Maryland. VT has offered and is pursuing him as well. Kinlaw is a camp player to watch with some ties to Virginia Tech. He does not have an offer and it's unclear how likely he is to earn one.
Wide Receiver
The Pick: Javon Harrison (VT Commit)
Originally recruited as a defensive back, Harrison has transitioned more into a wide receiver recruit over the last few months. I think it's safe to say he would have his pick of position when he signs with Virginia Tech in February. The Hokies have signed several four star wide receivers in the past with most either never making it to campus or decommiting. If Harrison does make it to VT, he has the chance to rewrite some of Tech's receiving records. I think he has that kind of potential.
The Pick: Jalyen Bradshaw (VT Commit)
Flying under the radar, Bradshaw impressed every coach at Virginia Tech's recruiting camp a few weeks ago allowing him to earn about three offers in one day (we let Marshall, JMU, and W&M coaches attend our camps). However, the Virginia Tech one was the one he wanted and he jumped at the opportunity to play for his childhood favorite team. I would compare Bradshaw to a David Clowney. He's quick and can explode out of his cuts. That separation caused him to be almost unbeatable in the one-on-ones at camp.
The Pick: Josh Cabrera
The Hokies are going to go after numerous wide receivers hoping to land at least one or two more to finish out this 2014 class. Cabrera isn't a widely known prospect but he is a talented three star that holds offers from Louisville, Duke, ECU, Virginia Tech, NC State and North Carolina. At 6'2", Cabrera has the size and the hands you want in a receiver. He actually reminds me a bit of another Josh we had recently who's currently playing up in D.C. Although, I think Cabrera has slightly better hands while Morgan was more freakishly athletic. This is going to come down to UNC and Virginia Tech and Tech is next up for a visit. A good trip could go a long way towards Virginia Tech wrapping this one up.
Keep an Eye on: 4* Josh Malone, 3* Cameron Phillips, 4* Johnnie Dixon, 4* Braxton Berrios, 3* Kendrick Holland, 2* Greg Stroman, 3* Adly Enoicy, 4* Noah Brown
It's unclear where the Hokies stand for a lot of these guys. I know Stroman picked up a Virginia Tech offer after the last camp. He has since added offers from UVA, Norfolk State, and UMASS. Malone would be a great addition but he has yet to visit. Same goes for Berrios, Dixon, Holland, and Enoicy.
Tight End
The Pick: Xavier Burke (VT Commit)
The Hokies were wise to go ahead and offer Burke at such an early date with just about every other tight end target now off the board. Burke may end up at defensive end depending on several factors but I think he would be wise to start off his career at tight end. More playing time would be available there and he has the ability to be a multi-dimension player there. He's big enough to develop into an in-line blocker and he has the athletic ability to run routes with some effectiveness. I'm not saying he's the next Dwayne Allen but I think he has the ability to be the player we all wanted Greg Boone to be.
Keep an Eye on: 3* Ryan Izzo
Izzo out of New Jersey is really Tech's best and last option if they want to add an additional tight end in this class. I'm sure they could comb through some game film to find a recruit who still may be under the radar but Izzo would be an already great fit. The Hokies need more depth at tight end, which is going to become more of a focal point in our offense moving forward. With his teammate holding a Virginia Tech offer, getting Izzo may help the Hokies land 4* wide receiver Noah Brown as well.
Offensive Line
The Pick: Eric Gallo (VT Commit)
The Hokies obviously need depth at center and Gallo was one of the recruits personally identified by new offensive line coach Jeff Grimes. He has a low center of gravity and seems to have a lot of lower body strength. Size isn't as important at center, but his 6'3" frame is big enough for the collegiate level. While I remind everybody that offensive line recruiting is similar to the Las Vegas favorite "roulette," Gallo is a good prospect that should develop well under Grimes.
The Pick: Tyrell Smith (VT Commit)
_______________________________________________________________________________________

Hokie Fans! Do You Use a Smoker or BBQ for Pork or Beef? Or Do Any Type of Grilling?

Check out this Must Have tool for Handling and Shredding Smoked Pork or Beef.

Alsing Meat Claws
- These meat handler forks make shredding smoked pork or shoulder a breeze.

The folks at Alsing are offering Virginia Tech Fans the chance to get them on Amazon
at a 30% discount with Promo Code 'MEATCLAW'

Their only ask in returns is that you leave an honest review on Amazon once you purchase and use them!
______________________________________________________________________________________
Virginia Tech is targeting toughness on this year's offensive line and Smith is a guy that fits that mold. He was impressive at Virginia Tech's camp on June 2nd, seeing that he was the only offensive lineman that won every battle with 4* 2015 defensive tackle Shy Tuttle. Obviously, his size is a bit of a concern since he's only 255 pounds right now. The good news is he has one more year before he'll enroll at Virginia Tech. There's a good chance he'll be up to 275 or so by then, which is an acceptable weight to enroll at. Hopefully he doesn't go too far above that unless he's packing on good weight. Overall, I like Smith as a left tackle or a left guard. I think he has a good amount of upside at either position.
The Pick: Colt Pettit
If there's one distinct characteristic that every linemen that Coach Grimes has offered shares it's that they are physically tough kids. They may not be five star quality as far as their current skillset goes but they're tough kids with some room to develop. After watching our offensive line recruiting fall off over the last five years, I'd happily take a mentally tough kid that wants to plant you on your ass over a kid who's big but lacks that fire inside. Pettit is an interesting recruit with a lot of room to grow. He plays baseball, which is why his weight hasn't ballooned up to 300 pounds yet but he has the frame to play at this level. With a visit coming up, he could easily commit if he enjoys Blacksburg.
Keep an Eye on: 5* Damien Prince, 3* Brady Taylor, 3* Nolan Kelleher, 3* Brock Ruble, 3* Thomas Coleman, 3* Billy Ray Mitchell.
Of those listed here, I think Tech has a good shot at getting Billy Ray Mitchell when he decides in a few weeks.  Brady Taylor seems to have legitimate interest in the Hokies as well but he has yet to visit.  The coaches are working to get him down for the July 13th recruiting event.  I think Thomas Coleman may be a grayshirt option, giving the Hokies some flexibility in their numbers if he impresses at the July camp. 
Defensive Line
The Pick: Vincent Mihota (VT Commit)
Mihota sparked an early start to this 2014 class with his commitment last summer. Since then, all the northern Virginia native has done is focus on football, lift weights, and get better. While other defensive line prospects are certainly a priority, the Hokies shouldn't worry too much about their future defensive line. The pieces will fall together and the Hokies have added two good ones so far in the last two classes in Wyatt Teller and Mihota.
The Pick: Derrick Nnadi
There is a general feeling that Nnadi is no longer as high on UVA as he once was. The fact that Andrew Brown will commit there on Saturday will likely end any chance for the Hoos to sign the Ocean Lakes star. That means good news could be forthcoming when Nnadi visits Blacksburg again in July. Tech desperately needs defensive tackles and hey, isn't better to win more than to suffer through a bunch of 4-8 seasons in your career?
The Pick: Ricky Walker
For the most part, Walker has kept his feelings under wraps throughout most of his recruitment and because of that, Tech fans haven't been able to get a good read on which way the Bethel star is leaning. Walker still seems to be heavily considering Virginia Tech and will return for a visit in the near future. If that visit goes well you would think the Hokies would be in the drivers seat here.
Keep an Eye on: 5* Kentavius Street, 4* Jesse Aniebonam
With only one defensive end committed in this class, the Hokies will likely look to take one or two more. Right now, Street is the best option to fill that final spot. That said, the Hokies have to hope that Street prolongs his recruitment through the fall so Tech can schedule an official visit. He loved Blacksburg the last time he visited and the Hokies need to get him back on campus again. If that happens, Bud Foster will have a chance to work his voodoo on him. If not, then I don't see Street committing here. NC State may end up as the program to beat going forward.
Linebacker
The Pick: Raymon Minor
Of all the linebackers on our board, Minor is probably the most likely to end up in orange and maroon so he is the pick here. Right now, he's the only one on our board that I think the Hokies have a good chance at. Minor is a tad on the thin side right now but he has the frame and skillset to excel at Backer. Although the Hokies may take him as an athlete, I think that's probably going to be his longterm position if he commits here.
Keep an Eye on: 3* Brandon Lee, 4* Melvin Keihn, 4* Nyles Morgan, and 4* Clifton Garrett, 3* Aaron Glover
Brandon Lee is a new name that's a recent addition to our board. It's unclear how interested he is in Virginia Tech but he's a name to monitor going forward. As of a few weeks ago, I liked Tech's chances with Melvin Keihn but the Hokies have faded here. Maryland and UVA seem to be the two teams to beat right now. The last two recruits are the highly touted linebackers out of Illinois. Until they visit, I don't consider Virginia Tech as factors in that race.
Defensive Back
The Pick: C.J. Reavis (VT Commit)
Getting Reavis in the boat will pay dividends down the line, especially since Thomas Dale High School has a four star defensive tackle in 2015 that Tech will heavily recruit. Reavis is a bit of a hybrid player so he'll actually fit in well here at Virginia Tech. Right now, I see Reavis as a safety although I think he could grow into a WHIP linebacker eventually. That said, he's an NFL safety so leaving him in coverage would benefit him longterm. With his tackling ability though, a move closer to the line of scrimmage might not be a bad move in time.
The Pick: Travon McMillian (VT Commit)
Although McMillian will start off at quarterback, I see the northern Virginia native as a safety longterm. McMillian is similar to Exum in build but I think he's a bit better athlete naturally. I think he can turn his hips a little better and he has plenty of speed. With that being said, McMillian will have to make the transition to defensive back so that will take some time. This is all hypothetical of course, assuming he doesn't stick at quarterback.
The Pick: Terrell Edmunds (VT Commit)
The Hokies have been lucky over the years to host several sets of brothers. The Adibi's, Fuller's, Warren's, Shuman's, and Vick's are just several that come to mind. Go ahead and add the Edmunds's to that list…. There will be three of them more than likely. Terrell is a track guy like his brother Trey but I would argue he's not as well developed physically as Trey, at least not yet. The good news here is that Terrell has some elite speed to work with. He's a great runner in track and while running track and running on a football field are very different, there are some things that do translate. I'm interested in seeing how Edmunds does now that everybody on his schedule will know that he's committed to Virginia Tech.
The Pick: Lamont Simmons
This last pick will come down to Simmons and Stewart. Right now, I'm going with Simmons since he has named Virginia Tech is outright leader. I'll talk about Stewart in a minute. Simmons is a rangy safety prospect that could also move over to cornerback. I like that Tech is targeting bigger players in the secondary and I think that will pay off two to three years from now. With a long offer list, Simmons would be a terrific addition to this class.
Keep an Eye on: 4* MJ Stewart
I have never gotten the sense that Stewart was headed to Blacksburg, especially since he's been reluctant to name a leader for the past two months. The good news is that Virginia Tech has been a staple in his top four so hopefully the tide may be changing here.  Stewart is out in Oregon this week for "The Opening" but a decision is expected soon from the four star northern Virginia prospect.
Follow us on our Social Media Sites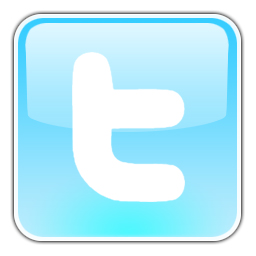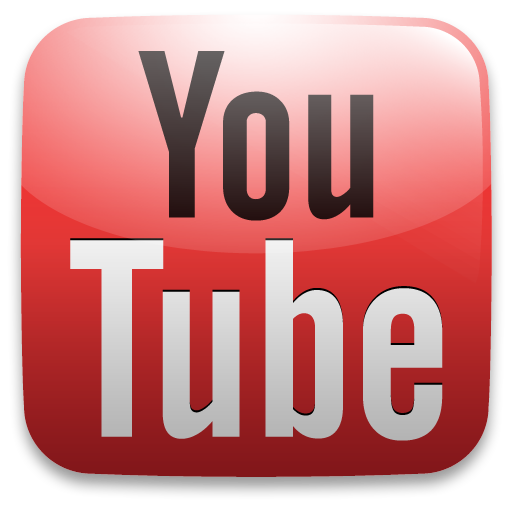 Enjoy this post? Subscribe to our RSS Feed and never miss another! Or sign up to get exclusive VirginiaTechFan.com Sports Analysis delivered straight to your inbox!