Share This Post
The Hokies are entering a particularly active recruiting stretch with seven of our coaches out on the road visiting prospects. We've seen reports of Coach Moorehead traveling down to Florida to visit some of Tech's recruiting targets in the Sunshine State. Most of which just so happen to be wide receivers. Shane Beamer has visited Richmond. Cornell Brown was up in New Jersey visiting several prospects up there before swinging through the 757 where Bryan Stinespring joined him.
You'll see these visits continues for the next couple of weeks before Tech will be forced into a quiet period for the rest of the summer. A quiet period means no off-campus contact can be made. A coach cannot visit a recruit off-campus but can phone him, tweet him, text him, etc.
The last few weeks have been active and we'll discuss this below.
Da'Shawn Hand to visit Auburn
This weekend, Hand will travel down to Auburn, Alabama to visit the Tigers. Hand's head coach is an Auburn alum so that may be the reason for the visit. However, I don't expect the Tigers to make a huge impression. The visit may help there cause but it will take a miraculous visit to ascend into the same group as Michigan and Virginia Tech here.
Jacob Park to Decide At The End of June
One of Tech's top two quarterback prospects will decide at the end of June. This gives us a timeline to deal with in regards to Park, who has been in commitment limbo for the last few months. Park is considered a Virginia Tech lean but Alabama and Notre Dame are going to make a push. The Irish offered a few weeks ago and Alabama wants him to camp in June along with David Cornwell. With a visit planned to Blacksburg in a few weeks, I still think Tech is the favorite here.
Noah Brown Adds Notre Dame Offer
The Hokies did a tremendous job recruiting Brown when he traveled down here for the Spring Game two weeks ago. After that trip though, Notre Dame decided to pull the trigger. Right now, I think his top three would consist of Virginia Tech, Rutgers, and Notre Dame. With the Hokies also offering Ryan Izzo that may put the Hokies over the top. Of course, I do want to add that there's no indication that those two are a package deal. They will decide independently.
David Cornwell Set to Visit
Cornwell will swing through Blacksburg sometime in the next few weeks. I don't know if a specific date has been nailed down but he's set to visit Virginia Tech next. I think Tech is just outside his top group, which features Tennessee and Alabama. I think the Vols, surprisingly, are emerging as the team to beat.
Raymon Minor Blowing Up
_______________________________________________________________________________________

Hokie Fans! Do You Use a Smoker or BBQ for Pork or Beef? Or Do Any Type of Grilling?

Check out this Must Have tool for Handling and Shredding Smoked Pork or Beef.

Alsing Meat Claws
- These meat handler forks make shredding smoked pork or shoulder a breeze.

The folks at Alsing are offering Virginia Tech Fans the chance to get them on Amazon
at a 30% discount with Promo Code 'MEATCLAW'

Their only ask in returns is that you leave an honest review on Amazon once you purchase and use them!
______________________________________________________________________________________
In the past two months, Minor has added offers from Virginia Tech, Clemson, Miami, Nebraska, UNC, West Virginia, Washington State, Oregon State, Iowa, Wisconsin, and several others. Virginia Tech is pursuing as an athlete but I would think Minor projects as some sort of linebacker in our scheme. He has the frame to pack on some good weight and could play at 235 pounds easily.
2015 DT Darvin Taylor Adds VT Offer
Thomas Dale High School is becoming a hotbed of talent. That is, if you're Virginia Tech. The Hokies have signed two prospects out of that school in the last three years and another Thomas Dale star, C.J. Reavis, is committed in this 2014 class. Now, Tech will head back to THDS in 2015 to try and land defensive tackle Darvin Taylor. Yesterday, Taylor added offers from Virginia Tech, Miami, and Florida State. Methinks he's going to be a pretty big prospect.
Tech Heading Back to Atlantic High School
Speaking of fertile Virginia Tech recruiting grounds, Atlantic High School in Delray Beach, Florida has produced another talented prospect. The Hokies offered Adly Enoicy, a 6'5" 205 pound H-Back a few days ago. This is another sign that the Hokies may look to sign at least two tight ends in this class.
2015 DT Tim Settle Adds Bama Offer
There's going to be a good battle next year between Tim Settle and Darvin Taylor for who is the best defensive tackle in-state. Settle, out of Stonewall Jackson High School in Manassas, picked up an impressive offer from Alabama a few days ago. The Hokies haven't offered yet and may not offer him until they see him at camp in either June or July. North Carolina, South Carolina, Ohio State, and several others have offered so far.
2015 OT Matthew Burrell Adds Bama Offer
Jeff Grimes will get to test his recruiting prowess in-state next year when he goes toe-to-toe with Mario Cristobal at Alabama for the Commonwealth's top offensive line prospect. Burrell already holds a Tech offer and picked up an Alabama offer this week as well. Right now, Burrell is probably going to be a top five player in-state.
2015 DE Josh Sweat Adds Vols Offer
Oscar Smith High School has another impact player emerging in defensive end Josh Sweat. Sweat added an offer from Tennessee on April 30th and is on the verge of a scholarship spree in my opinion. He is an athletically gifted end with a ton of room to grow. He's still a little light but with two years to mature, he'll be a top seven guy in-state more than likely.
Follow us on our Social Media Sites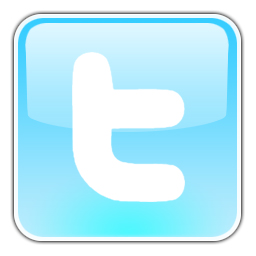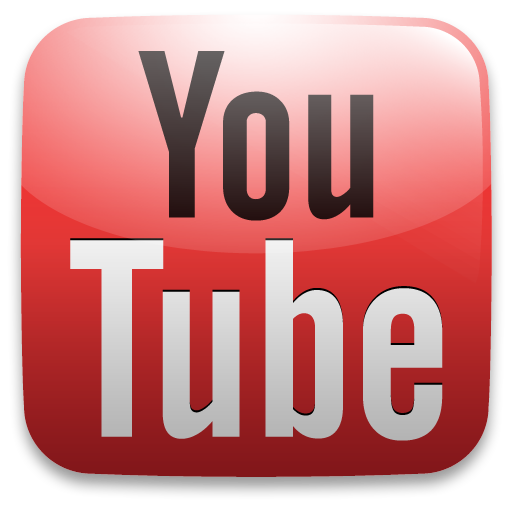 Enjoy this post? Subscribe to our RSS Feed and never miss another! Or sign up to get exclusive VirginiaTechFan.com Sports Analysis delivered straight to your inbox!