Share This Post
The Hokies entered this NFL draft hoping to have three players drafted off of last year's 7-6 team.  Unfortunately, only two players received the phone call of relief on Saturday.  Corey Fuller was drafted with the 171st overall pick and will head to Detroit.  As I detail below, I think that's a pretty good fit for him.  Detroit doesn't have a lot of talent at wide receiver besides Megatron giving Fuller a good shot at making the roster and a great shot of at least making the practice squad.  The other Hokie drafted came just two picks later when the Denver Broncos selected Vinston Painter. 
Overall, the draft wasn't a huge surprise.  Both players went where they were projected.  The only small surprise was not hearing Marcus Davis's name announced.  Of course, effort is something NFL GM's and Coach's scrutinize during the review process. If they see a player take plays off, it doesn't matter how much talent he has.  His stock will plummet just as it did here with Davis. 
Corey Fuller – Rd. 6 #171 Detroit Lions
For most scouts, Fuller was listed as a late round draft pick. So, there was little surprise when Detroit pulled the trigger and drafted the raw receiver out of Virginia Tech. Obviously, Detroit needed a receiver in this draft class to help round out their training camp roster. Fuller will have a good chance to make the roster even though Detroit's website lists 12 wide receivers currently under contract. That will have to be narrowed down by the end of the summer. Most teams carry five or six receivers into the season with an additional option on the practice squad. Right now, Fuller has a good shot to make it if he impresses the coaches enough over the summer.
Megatron (Calvin Johnson) is the entrenched starter but behind him is a lot of uncertainty. Of the Lions top five pass catchers, only one was a wide receiver (Johnson). The 2nd receiver will likely be Boise State graduate Titus Young, who is still developing. NFL veteran Nate Burleson and Ryan Broyles will battle for that 3rd WR job. Both finished the season with 20-plus catches last fall.
Fuller will have to do his best to beat out Kris Durham (Georgia), Devan Thomas (Michigan State), and Brian Robiskie (Ohio State). If he can do that, he'll have a secured spot on the roster come this fall. All of those guys have been in the league for at least a few years so that will be easier said than done.
I really feel like this is a good pick though for both sides. Fuller is going to a heavy passing team with no proven 2nd option at receiver. Depth is shaky at best and since he'll be the youngest receiver on roster, he'll have a good chance at making the squad.
Vinston Painter – rd. 6 #173 Denver Broncos
As for Painter, his future is a little more in-doubt. The Broncos have all four of their offensive tackles returning from last season so Painter's best bet may be to secure a spot on the practice squad for the first year. Hopefully, by this time next year he'll have impressed the coaches enough to allow them to move one of their right tackles allowing him to slide in there as a backup. After that, he'll start seeing some playing time.
The good news here is that Denver is a very stabile franchise and with Peyton Manning at the helm for at least two more years, Painter will be a part of a winning team. I've always felt that helps certain players where as if you go to Kansas City or Cleveland where there's not a winning tradition, sometimes it's harder to develop as a player.
_______________________________________________________________________________________

Hokie Fans! Do You Use a Smoker or BBQ for Pork or Beef? Or Do Any Type of Grilling?

Check out this Must Have tool for Handling and Shredding Smoked Pork or Beef.

Alsing Meat Claws
- These meat handler forks make shredding smoked pork or shoulder a breeze.

The folks at Alsing are offering Virginia Tech Fans the chance to get them on Amazon
at a 30% discount with Promo Code 'MEATCLAW'

Their only ask in returns is that you leave an honest review on Amazon once you purchase and use them!
______________________________________________________________________________________
Alonzo Tweedy – UDFA New York Giants
Another Hokie is headed up to New York City next week. Tweedy was picked up as a priority free agent after the draft due to his special teams prowess. If Tweedy sticks in the league for a few years it will be because of his ability as a gunner on special teams. Also, I'm sure the Giants see some ability in him as some sort of safety as well and Tweedy will pickup some reps there during camp this summer.
Antoine Hopkins – UDFA Pittsburgh Steelers
Hopkins will get a shot at a career in the NFL this summer with the Pittsburgh Steelers. However, I don't really like this fit. Pittsburgh runs a 3-4 scheme and Hopkins isn't big enough to be a nose tackle. He's also not fast enough to be a defensive end. So, it's a bit of an odd pickup but hopefully Hopkins can do enough to latch onto a practice squad here or somewhere else. That's his best hope right now.
Bruce Taylor – UDFA Cincinnati Bengals
Out of all of Tech's UDFA's, I feel like Taylor has the best ability to latch on somewhere. It may not be Cincy as a lot of players bounce around to several teams before finding the right fit. But, Taylor has potential, especially if he can stay healthy. I'm not sure what Cincy has at linebacker but the same thing goes for Bruce here. Hopefully he can latch on to a practice squad.
Nick Becton – UDFA San Diego Chargers

Going into the draft, I think most scouts expected Becton to go undrafted. That said, I think a lot of scouts felt like he would be one of the better UDFA options at offensive tackle. Becton has the size you want in a left tackle but he needs to play more aggressive. He also is a little lacking in the fundamental aspect of the game. I'm not sure he'll stay in San Diego but I think Becton has the ability to latch on with a practice squad for a year or two and eventually make a roster.
Marcus Davis – UDFA New York Giants

Late yesterday afternoon, Andy Bitter of the Roanoke Times reported that Davis was going to sign with the New York Giants.  On first thought, I found that choice to be a little odd.  But, the Giants do not have a ton of quality wide receiver depth.  Their top three is well set but after that, like a lot of teams, is some instability.  With a top five NFL QB under center, Davis chose to go to a winning program with a history of post-season success.  I'm sure that played a major role in his decision-making process.  Now that he is signed, I wish Davis all the luck up in New York.  Hopefully there will be four Hokies on the Giants when the regular season commences this September.  
Follow us on our Social Media Sites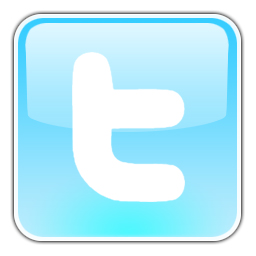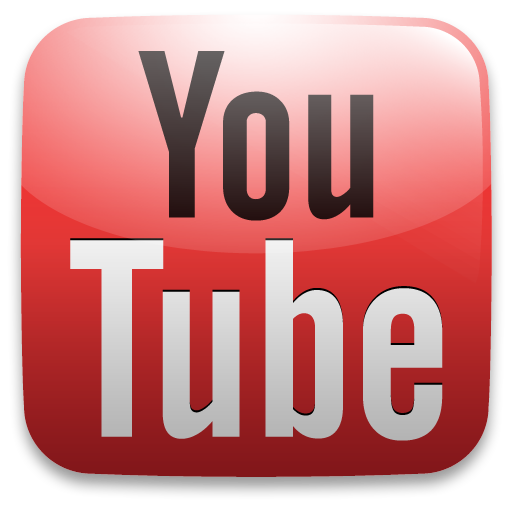 Enjoy this post? Subscribe to our RSS Feed and never miss another! Or sign up to get exclusive VirginiaTechFan.com Sports Analysis delivered straight to your inbox!