Share This Post
When it comes to recruiting, things can change in an instant. So, consider this a fun article based on how everything looks right now. Things can change and probably will change by next February. But, here are my projections on who the Hokies will sign in this class. Let's start with the signal callers.
Quarterback
The Pick: 4* Jacob Park
Park will likely visit Blacksburg again in the next few weeks to meet one-on-one with current Virginia Tech offensive coordinator Scot Loeffler.  Park didn't make the trip up for the Spring game but I wouldn't read too much into that.  He wants one-on-one time with the coaches and he wasn't going to get that by visiting on perhaps the biggest recruiting day of the year for the Hokies.  The South Carolina native will commit by the end of June and it appears that Virginia Tech, Alabama, or Notre Dame will be his destination.  As it stands, all sign points to Virginia Tech in this one. 
Keep an eye on: 5* David Cornwell, 3* Zack Darlington, 3* Trace McSorley
Cornwell will visit Tech sometime in the next few weeks then could be on the verge of making a decision. Right now, he seems to be down to Alabama, Tennessee, and Virginia Tech.  I don't think the Hokies have a great chance here but we won't know until he visits.  If he gets on campus and loves it, who knows.  But, right now I see him going to Alabama.  Darlington has mentioned plans to visit Virginia Tech but who knows if that will ever happen.  McSorley is a proven winner at QB but he's probably not a quarterback long term.  He seems locked in on UNC, who has promised him a shot at quarterback when he enrolls.
Running Back
The Pick: 4* Marshawn Williams (VT Commit)
Williams was a big pickup for the Hokies last year when he was the first player to give his pledge to the Hokies in this class. The Salem star is a powerful inside runner that will be a terrific fit in Scot Loeffler's offense over the next few seasons. Also, it appears that Williams is back in the "firm" category after a few weeks of flirting with a decommitment. I fully expect him to sign with Tech in February.
Keep an eye on: 5* Elijah Hood, 4* Noah Brown, 3* Shai Mackenzie
Tech made up a lot of ground with Hood on April 6th but we'll have to see how his recruitment develops over the next few weeks. Brown is an athlete but his longterm position may be running back and it seems Tech is recruiting him as a RB/WR/LB right now. He is high on both VT and Wisconsin.
Wide Receiver
The Pick: 4* Javon Harrison (VT Commit)
According to several sources in Blacksburg, the Hokies may have went fishing for a top cornerback prospect and accidentally landed one of the top wide receivers in the country. Harrison is an elite athlete out of the state of Florida and the Hokies have him wrapped up. Of course, Harrison has mentioned the possibility of some visits this fall but let's hope he just wants to enjoy some free football and some free hospitality. To be honest, I can't blame him if that's the case.
The Pick: 3* Tre'Quan Smith
The Hokies are due to get their arbitrary one under the radar prospect out of Florida in this class and Smith seems like the best bet at this moment. He holds offers from Tech, UCF, and UMASS. Plus, he's from Delray Beach, FL (although he attends Village Academy and not Atlantic High). Smith is a bit of a burner although I don't think he reaches the "elite" category in speed. He's a playmaker though and one I would liken to Demitri Knowles currently.
The Pick: NR Terence Ricks
Western Branch will be the odds on favorite to win state next season so it's no surprise that the Hokies are highly interested in several of their top players. Ricks hasn't been rated by either of the major recruiting services but he is a big time athlete that's going to turn some heads when he hits the camp circuit this summer. He does hold a conditional offer from Virginia Tech and the Hokies are in great shape here.
Keep an eye on: 4* Dominique Booth, 4* Austin Roberts, 4* Josh Malone, 3* Josh Cabrera, 3* Jonathan Duhart, 2* Jaylen Bradshaw
The Hokies made an impression on Booth a few weeks ago when he visited. But, I remain skeptical that the Hokies will be able to secure a commitment from the bigtime WR out of Indianapolis. Tech also seems interested in Cabrera and Duhart but the Hokies will likely see how other chips fall before aggressively pursuing either. Also, Bradshaw is a big sleeper to watch out of Oscar Smith High School.
Tight End
The Pick: 3* Xavier Burke (VT Commit)
Although he plays in an unpopulated part of the state, Burke was a major coup for the Hokies early on in the recruiting process. He reminds me a bit of Greg Boone although I think he's much more of a tight end than a quarterback where as Boone was the other way around. Once he can settle on playing just tight end, I think he'll be very good.
The Pick: 3* Ryan Izzo
The Hokies sent another offer up to Sparta, New Jersey a few weeks ago. It seems like the Hokies are one of the top schools for Izzo at the moment and seems to be Tech's best chance at bringing in a 2nd tight end in this class.
Keep an eye on: 4* Daniel Helm
With Burke being a DE/TE recruit, I could see the Hokies aggressively pursuing another tight end. Right now, Helm is Tech's only other true tight end offer besides Izzo. Unfortunately, Helm doesn't seem to have much interest in Tech.
Offensive Line
The Pick: 3* Nolan Kelleher
After his visit a few weeks ago, the Hokies have solidified themselves as a top contender for the three star offensive guard prospect out of South Carolina. Kelleher is interested in majoring in Engineering and the Hokies have a terrific engineering program. As it stands, I like Tech's chances here.
The Pick: 3* Michael Herndon
After scanning through all of the offensive linemen we've offered, I've only come up with two currently that I feel good about. That doesn't shock me because Grimes hasn't visited many of his targets in person yet. He'll be able to see everybody he's actively recruiting in person once spring practice concludes and that May Evaluation Period begins. Herndon is a player I really like. He's raw and he plays multiple positions for his school. Once he's able to settle into being a true offensive guard, I think he'll really begin to flourish as a lineman. The toughness and athletic ability are there.
Keep an eye on: 5* Damian Prince, 4* Brock Ruble, 4* Bentley Spain, 4* Michael Grimm, 4* Quenton Nelson, 4* Donnell Stanley, 3* Brian Allen, 3* Orlando Brown, 3* Thomas Coleman
Defensive End
_______________________________________________________________________________________

Hokie Fans! Do You Use a Smoker or BBQ for Pork or Beef? Or Do Any Type of Grilling?

Check out this Must Have tool for Handling and Shredding Smoked Pork or Beef.

Alsing Meat Claws
- These meat handler forks make shredding smoked pork or shoulder a breeze.

The folks at Alsing are offering Virginia Tech Fans the chance to get them on Amazon
at a 30% discount with Promo Code 'MEATCLAW'

Their only ask in returns is that you leave an honest review on Amazon once you purchase and use them!
______________________________________________________________________________________
The Pick: 4* Vincent Mihota (VT Commit)
Once again, the Hokies stole a prospect away from UVA despite that player having UVA ties. I guess Mihota doesn't want to win just four games a year unlike several other prospects in-state. I am really looking forward to getting Mihota on campus next year and watching him transform himself in our strength and conditioning program. He has big-time potential once he settles in.
The Pick: 5* Da'Shawn Hand
Obviously, I've been firm on my prediction that Hand will end up at Virginia Tech and I'm not backing off that now. I do think some of the visit he's taken recently has opened his eyes but when it comes time to make a decision, most recruits pick a place their familiar with. He will visit Blacksburg more than any other college town in the country.
The Pick: 4* Jalyn Holmes
I almost listed Holmes as a tight end but for the time being I'll keep him at defensive end. If Holmes does end up in Blacksburg, I have a feeling Tech may want to try him at tight end, especially if Tech lands several of the defensive end prospects their aggressively pursuing. The Lake Taylor star is tough to read but he seems highly interested in the Hokies.  Let's hope that turns into a verbal commitment by the end of the summer and a signature on Signing Day.  To me, Holmes is one of three "must get" recruits in this class along with Da'Shawn hand and Ricky Walker. 
Keep an eye on: 5* Kentavius Street, 4* Jesse Aniebonam
Street's recruitment could throw a wrench in this class. His mom wants him to go to Virginia Tech.  But, Street grew up a big Georgia fan and he has a ton of family in the state of Georgia currently.  He hasn't visited either Georgia or Florida State, which are his presumed top two.  Street admitted that he would visit Blacksburg again before he commits.  Let's hope Tech's coaching staff can work some magic here.  Getting him to commit would be a major boost to this class and would almost secure Tech as having the no. 1 defensive line class in the country in 2014. 
Aniebonam didn't make the visit down for the Spring game but has rescheduled for a date in the future.  He still remains a high priority for the Hokies as well. 
Defensive Tackle
The Pick: 4* Ricky Walker
The Hokies need to find at least one defensive tackle this year to help replenish some depth over the next few years. I think two would be the ideal number but the Hokies will have a hard time finding a second tackle prospect if they can't close on either Andrew Brown or Derrick Nnadi. I like where Tech sits with Walker, who is probably the best fit for what we do defensively. Tech has a lot of competition here but I have a good feeling about this one.
Keep an eye on: 5* Andrew Brown, 4* Derrick Nnadi, NR Tyler Powell
I don't have a warm and fuzzy feeling on either of these two players. Hopefully that changes in the future because landing just one of these guys could drastically alter the perception of this class nationwide, especially if Tech signs Hand. Powell is a guy who could earn a greyshirt offer at camp this summer. He's a bit on the thin side at 250 pounds right now but he has the frame to carry 290.
Linebacker
The Pick: 3* Raymon Minor
This one seems destined to happen sooner or later. Minor grew up a VT fan and took to Twitter to rave about the Virginia Tech offer when he received it. Since then, he has blown up a bit with offers from Clemson, Miami, UNC, Rutgers, Oregon State, Wisconsin, and West Virginia along with several others. Tech is in great shape as Minor is eying a summer commitment date.
The Pick: 3* Melvin Keihn
This is my surprise pick in this class. Keihn visited for the Spring Game and from all accounts he really enjoyed himself. Tech has some battling to do here if they want to secure a commitment from the interior linebacker recruit out of Maryland. But, they have Coach Moorehead on him who has proven to be a guy willing to take on these battles so far in his stint at VT. Now, he just needs to prove he can win a few of them.
Keep an eye on: 5* Clifton Garret, 5* Nyles Morgan, 3* Chase Winovich, NR Aaron Glover
At this point, I don't expect the Hokies to make any headway with the two five star linebackers they've offered.  They both have been receptive to Virginia Tech but it will hard for them to fit a Virginia Tech visit into their schedules this fall.  Once again, let's hope Coach Moorehead can work some magic here.  Winovich is an intriguing prospect and one that could come into play if he visits this summer.  Also, Glover is a prospect Tech fans should familiarize themselves with.  I could see him leaving a VT camp this summer with an offer in hand. 
Defensive Back
The Pick: 4* C.J. Reavis (VT Commit)
Reavis committed last Saturday, which may or may not have been surprising depending on how closely you followed his recruitment. Reavis is a big-time player and a very versatile recruit. He could play cornerback, rover, free safety, WHIP linebacker, or backer depending upon his development. Right now, I think he'll start off at safety before moving to WHIP linebacker once he bulks up a little more.
The Pick: 3* Kalen McCain (VT Commit)
The Virginia Tech coaching staff was high on McCain after reviewing his film so it's no surprise that they put the full-court press on him when he visited for Tech's first Junior Day back in March. After that, it didn't take long for McCain to commit. Overall, I like this commitment and view McCain as a free safety or rover for Tech long-term.
The Pick: NR Terrell Edmunds (VT Commit)
The newest addition to this Virginia Tech recruiting class just happens to be the younger brother of one of Tech's biggest breakout stars from this past spring. Edmunds appears to be a cornerback prospect with a good amount of upside. If his brother is any indication, Terrell should turn out to be a quality player and a quality young man.
Keep an eye on: 4* M.J. Stewart, 4* Montae Nicholson, 4* Quincy Wilson, 3* Trace McSorley, 3* Darin Smalls,
Athletes
The Pick: 3* Travon McMillian (VT Commit)
To be honest, I have no idea where to list this kid so I'm going to keep him as an athlete. Name a skill position and you could list McMillian there. Right now, I think the coaching staff is leaning towards putting him at wide receiver. But, he may get a shot at quarterback first. He could also play safety, cornerback, or even WHIP linebacker if he adds a bit more bulk.
Follow us on our Social Media Sites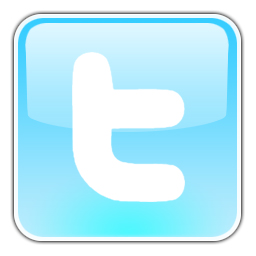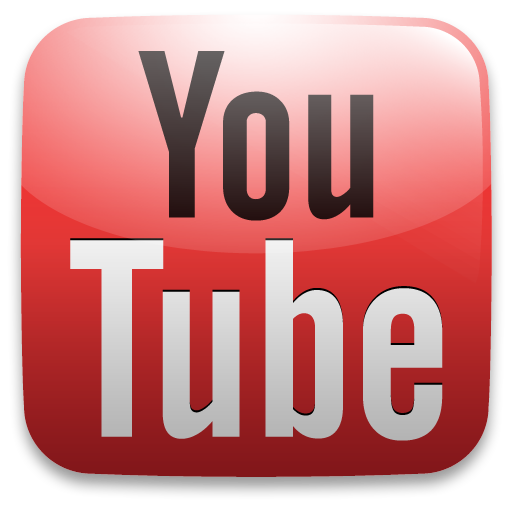 Enjoy this post? Subscribe to our RSS Feed and never miss another! Or sign up to get exclusive VirginiaTechFan.com Sports Analysis delivered straight to your inbox!