Share This Post
This April, Virginia Tech fans will likely see four former Hokies hear their names called over the loudspeaker in Radio City Music Hall in New York City. They are OT Vinston Painter, WR Marcus Davis, WR Corey Fuller, and LB Bruce Taylor. OT Nick Becton, RB Martin Scales, FS Alonzo Tweedy, and WR Dyrell Roberts have the potential to get drafted but with only 250 available spots, they'll most likely get picked up after the draft on free agent contracts.
While reading through some NFL draft sites tonight, I decided to peak ahead 13 months to next April to see who the Hokies might have drafted in the 2014 NFL draft. The Hokies draft class next year looks quite promising. Here's some of the highlights.
QB Logan Thomas – 1st round
Barring a terrible senior year, Thomas will likely go in the 1st round of the 2014 NFL Draft. His 6'6" frame and rocket right arm will tantalize scouts. He could have been a late first round this year had he left early. Hell, with every QBs stock dropping, LT might have been the 1st QB off the board if he had a good combine workout. Still, his draft status will remain high through this season if he puts up good numbers. Hopefully his one year with QB coach Scot Loeffler pays off. A great season could make LT a top five pick behind Jadeveon Clowney and Alabama OT Cyrus Kouandjio
CB Kyle Fuller – 2nd/3rd round
If he can improve his play in one-on-one coverage, I could see Fuller sliding into the latter part of the 1st round next year. Or at least be projected there. I think his lack of "blazing" speed may force him to move to safety at the NFL level and that could cause his stock to drop a bit. General Managers won't have any film to go on and will have to rely more heavily on combine numbers and private workouts. How Fuller does there will determine where he's selected.
DE James Gayle – 2nd/3rd round
For the first time in awhile, the Hokies might send a defensive end to the NFL that is actually drafted as a defensive end. The last several Tech sackmasters have been transformed into 3-4 OLB's. Chris Ellis never took to the role in Buffalo while Jason Worilds seems to be doing quite well for the Steelers. Gayle is an impressive player physically and a productive senior year would really help pad his wallet a bit. With his numbers dipping in 2012, increasing his sack totals in 2013 is crucial. The combine numbers he'll likely put up should help his stock as well.
DB Antone Exum – 5th/6th round
With an ACL injury hampering his off-season preparation, Exum's draft status is tough to predict. I think he's a 2nd or 3rd round talent but those health concerns could force him to drop a bit. If he can return for his senior year and be relatively productive, it would surprise me if he fell out of the draft. At worst, somebody will take him in a later round. The only downside is there's less job security there and Exum is a player who will need some time to develop at the NFL level.
WR D.J. Coles – 5th-7th round
Since Coles hasn't been healthy since we saw him leveling the boom on several UVA players in 2011 (even then he was playing through an injury), Coles is a tough player to project. He's a big body with good speed, good hands, good playmaking ability after the catch, and he's a quality blocker. Those are all things NFL GM's will like. So if he and LT get going this season, Coles could turn into a Thursday or Friday draft pick.
DT Derrick Hopkins – 5th-7th round
Hopkins has been a quality player ever since he's stepped on campus but his downside is his height. Most NFL teams want the Ndamukong Suh types at defensive tackle, not a 5'11" run stuffer. However, B.J. Raji has made a name for himself in Green Bay and Hopkins is very similar in build to him (Raji was also a top 10 pick). With a productive senior season Hopkins will get drafted but it's a little early to say where exactly.
OC Andrew Miller – 6th/7th round
Generally, centers are not highly drafted players. But, Miller could improve his stock by playing all 14 games this year and grading out well. His injury last year hurt but he should return to the starting lineup if he does what Coach Grimes asks of him this spring.
_______________________________________________________________________________________

Hokie Fans! Do You Use a Smoker or BBQ for Pork or Beef? Or Do Any Type of Grilling?

Check out this Must Have tool for Handling and Shredding Smoked Pork or Beef.

Alsing Meat Claws
- These meat handler forks make shredding smoked pork or shoulder a breeze.

The folks at Alsing are offering Virginia Tech Fans the chance to get them on Amazon
at a 30% discount with Promo Code 'MEATCLAW'

Their only ask in returns is that you leave an honest review on Amazon once you purchase and use them!
______________________________________________________________________________________
LB Jack Tyler – 6th/7th/undrafted
Jack Tyler is a football player. He's not flashy but he does what you ask of him and is a dependable tackler. But, he doesn't have NFL size and he's not the fastest guy in the world. He's a smaller Ben Taylor of sorts and Taylor (who had better size and speed) struggled to make it in the NFL. I think Tyler has a shot at an NFL combine invite but he'll need to lead the Hokies in tackles again this season.
DE J.R. Collins – 7th/undrafted
Collins could really boost his stock if he beats out Corey Marshall at weakside DE and can put up 2011 like numbers again in 2013. Otherwise, he'll have a tough time getting an invite to the NFL combine. This is a money year for the senior out of Stafford, VA.
LB Tariq Edwards – 7th/undrafted
Because of his leg injury, Edwards will need a fantastic senior year to get drafted in 2014. Right now, I think it's unlikely but if he's productive in Virginia Tech's backer role, he could certainly move up into a late round pick. Edwards is another player who is entering a "contract year" of sorts this season.
OG David Wang – Undrafted FA
I believe Wang has the opportunity to apply for a 6th year if he wants to.  He's missed most of two seasons due to injury.  So, it's hard to say what Wang will do after this season.  My guess is it depends on how effective he is with a new offensive line coach.  If Wang can start pushing guys off the ball then the senior could opt to try his luck at the NFL level.  Right now, Wang will likely be an UFA. 
PK Cody Journell – Undrafted FA
There's enough baggage with Journell where he'll have to go the UFA route no matter what he does this season. The upside here is he's shown he can make game winning kicks. The downside is his off-field failures and his lack of NFL range. It would benefit Cody financially if he could make one or two kicks from 50+ yards this year.
Guys Who Could Jump Early
DB Kyshoen Jarrett – Middle round
There's a high chance that Jarrett will return for his senior year. I think getting his degree is big for his family and as a safety, I don't see him being a 1st round pick even with a big junior season. He doesn't quite have NFL safety size and he still has some mechanical miscues to workout in coverage. But, Jarrett could easily be a top safety prospect in the 2015 NFL Draft if he continues to develop.
DT Luther Maddy – Middle round
I don't see Maddy leaving early either unless he blows up this year. He'll get a dose of the NFL when he faces Alabama's offensive line in August. If he does well and has a high grade, I wouldn't blame him for taking the money and running with it. But, Maddy, like most VT defensive tackles, lack NFL size. He too will probably return for his senior year, especially since he'll likely start next to his high school teammate Dadi Nicolas in 2014.
Follow us on our Social Media Sites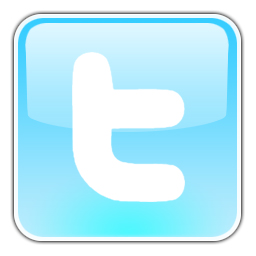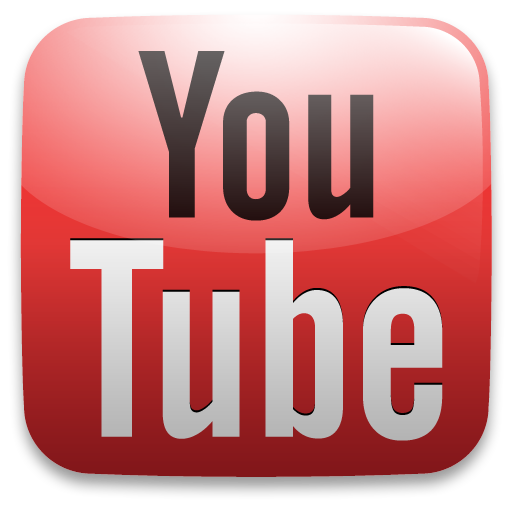 Enjoy this post? Subscribe to our RSS Feed and never miss another! Or sign up to get exclusive VirginiaTechFan.com Sports Analysis delivered straight to your inbox!