Share This Post
To say the Virginia Tech Hokies struggled along the offensive line in 2012 would be a massive understatement. There were many reasons for those struggles ranging from constant shuffling, coaching inconsistency to poor play.
The entire performance of the offense as a whole led to head coach Frank Beamer finally making some much-anticipated changes leading to longtime offensive coordinator Bryan Stinespring being re-assigned as the tight ends' coach. Former offensive line coach Curt Newsome was encouraged to take a coaching position at James Madison. Former quarterbacks' coach Mike O'Cain was relieved of his duties.
Beamer made it clear his next offensive coordinator would have a renewed focus on the running game and that would begin by getting better in the trenches. New offensive coordinator Scot Loeffler brought Jeff Grimes with him from Auburn to be the Hokies new offensive line coach.
Grimes, 44, has been a successful offensive line coach at several schools for the better part of two decades and was Auburn's offensive line coach in 2010 when they won the national championship. He has coached 12 future NFL players along the offensive line.
Grimes made it clear in his introductory press conference he wanted to "develop the toughest line in the ACC." That endeared him to Hokie fans immediately. Virginia Tech's rise to prominence in the 90s was built on defense, special teams and a blue-collar offensive line. That mentality has been missing from this group for what seems like several years now. The Hokies recruited the position well yet the players either never panned out or did not improve.
Senior quarterback Logan Thomas' return was good news for the Hokies in 2013. However, if this offense is going to improve, it will begin up front. Here is a look at the offensive line, as we get closer to spring practice.
Offensive Tackle
Last year, the Hokies started a pair of seniors at offensive tackle: Nick Becton and Vinston Painter. Both have since graduated.
As we head into 2013 a pair of former four-star recruits, Mark Shuman and Laurence Gibson, have an excellent opportunity to establish themselves as the starting tackles for the next two years.
Shuman, at 6-foot-7, 310 pounds, appears to be the top candidate to replace Becton at left tackle. While not as athletic as Becton, Shuman is a mauler but still surprisingly athletic. This is a make-or-break spring for him as the coaches expect him to take a big step forward.
Gibson is a terrific athlete for a man of his size. At 6-foot-6, 303 pounds, Gibson has the size and athletic ability to be an outstanding player. He can play tackle or guard but he will be given a big opportunity to replace Painter at right tackle.
A pair of redshirt freshmen, Adam Taraschke and Augie Conte, will figure into the mix at tackle this spring. Both players impressed coaches last spring and summer but the Hokies decided to redshirt both and that was a wise decision. It allowed them time to not only spend time in the weight room but to also adjust to the speed of the college game. Going against the likes of James Gayle and Corey Marshall last year provided valuable experience for both.
The Hokies signed for offensive linemen in this recruiting class and according to coaches, all will begin their careers at tackle.
Two of those players, Jonathan McLaughlin and Parker Osterloh, were early enrollees and that should benefit them with inexperienced players in front of them and a new coach.
Osterloh is one of the biggest offensive linemen the Hokies have ever signed at 6-foot-8, 300 pounds. Spending an entire year in the weight room will benefit Osterloh greatly.
McLaughlin, who is 6-foot-4, 290 pounds, could be the one freshman that plays in 2013. He is a good athlete with the prototypical long arms needed for the position. Grimes has to be excited about McLaughlin's skill-set.
Braxton Pfaff and Kyle Chung will both likely redshirt. It wouldn't be a surprise if Chung, son of former Hokie great Eugene, ends up playing guard in the future.
Offensive Guard
The good news for the Hokies is that both starters return from 2012. However, this could be viewed as bad news as well since this group struggled so much last season.
Junior Brent Benedict returns at right guard while senior David Wang is entrenched at left guard. Benedict was rotated in and out of the lineup in 2012 and when he did play he often struggled with the more athletic players. He has great size and is a former tackle so many of his problems are coachable. Grimes will work with Benedict on how to play with better leverage.
Wang is the smallest of the Hokies' offensive linemen at 6-foot-2, 289 pounds. Wang is a good athlete and is much stronger than most believe. His problem has been staying healthy. If he can stay healthy in 2013, the Hokies will be in good hands at left guard.
Junior Matt Arkema played often in 2012 at both guard spots. Don't be surprised if he pushes Benedict and Wang for playing time, as Grimes will want to establish competition.
Junior Caleb Farris returns and will likely is the top backup, along with Arkema, at both guard spots. Farris has also started several games at center and could push for the starting center position.
Center
On paper, the Hokies are strong at center. We did say the same thing in 2012, though. Senior Andrew Miller returns as the starter after missing the second half of last season with a broken ankle.
Miller was on the watch list for the Rimington Award, given to the nation's top center, before last season. For reasons unknown to most, Newsome and Stinespring often rotated Miller with Farris at center and Miller never established himself before his injury.
Going back and watching how Miller played, it didn't appear he was a liability. The coaches did say they weren't rotating the players because of Miller's struggles but so they could get Farris on the field. You can't do that with offensive linemen. You pick the starters and you go with them. No position group in sports relies on continuity like the offensive line.
Miller will undoubtedly be the team's starter at center but Farris will get an opportunity to push Miller. 
Spring practice is crucial for this group as they adjust to a new coaching staff. The Hokies expect to have an outstanding defense and the development of the offensive line will be critical for the team's success in 2013.
Follow us on our Social Media Sites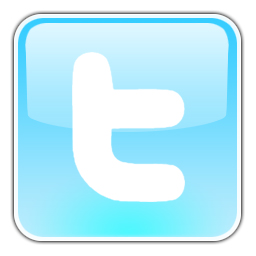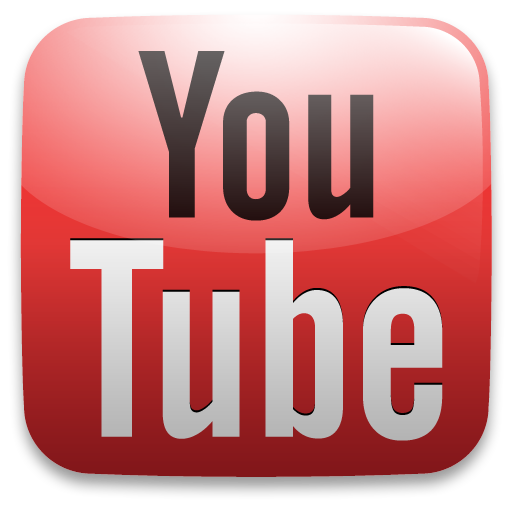 Enjoy this post? Subscribe to our RSS Feed and never miss another! Or sign up to get exclusive VirginiaTechFan.com Sports Analysis delivered straight to your inbox!