Share This Post
The Hokies entered the 2012 season with high expectations, much of that was because of a defense that many expected to be dominant. The first half of the season, the Hokies were anything but dominant. However, in the second half of the season, the defense began to improve and a large part of that was because of a talented defensive line.
The Hokies finished 2012 with a total of 35 sacks. The majority came in the second-half of the season once the team got healthier on the defensive line. 23 of the team's 35 sacks were from defensive linemen and senior defensive end James Gayle led this group with five.
After struggling to defend the run vs. North Carolina, the Hokies finished the season No. 29 overall in run defense. While that is a respectable number, defensive coordinator Bud Foster always expects his unit to be in the top 10 in run defense year in and year out.
Fortunately for the Hokies, they lose only one lineman from last year's group: defensive tackle Antoine Hopkins, a part-time starter.
As we continue our look at the each positional group before spring practice, this week we focus on the defensive line.
Defensive End:
After the Hokies' bowl win over Rutgers, Gayle flirted with the idea of bypassing his senior season in order to apply for the NFL draft. However, after getting information from the NFL Draft Advisory Committee that he would likely not be a first-round pick, Gayle decided to return to school and made Foster a very happy man.
Gayle, at 6-foot-4, 270 lbs., has the size and athletic ability to be one of the best players in all of college football. He plays angry on the field, which coaches can truly appreciate. He will be entering his third year as a starter and the Hokies will expect more than five sacks from Gayle this year. Don't assume because he had only five sacks in 2012 that he wasn't disruptive, because he was. The Hokies just want him to get to the passer more frequently.
J.R. Collins entered 2012 as the starter opposite of Gayle but he later yielded playing time to other, more productive players. As a sophomore in 2011, Collins finished with 9.5 tackles for loss and six sacks. In 2012, had six tackles for loss and just 1.5 sacks.
Corey Marshall has played both defensive end and defensive tackle since arriving on campus in 2011. He seemed to find a home at end last season as he started four games. He is the defensive line's most versatile player and is a solid pass-rusher. He will be in the mix to start at the defensive end spot on the other side of Gayle.
Tyrel Wilson has been a part-time player the last two years but his snaps significantly increased in 2012. He started three games and had 4.5 sacks. He is small (6-foot-1, 228), but is relentless and extremely athletic. He is best suited for the role of third-down pass-rusher as he could make a big impact. He is not big enough to play every down against big offensive tackles.
Dadi Nicolas is a very intriguing player for the Hokies. A redshirt sophomore, Nicolas played in 10 games in 2012 and showed coaches his potential as a pass-rusher. Like Wilson, Nicolas is a bit on the smaller size (6-foot-2, 230), but he is a better all-around player than Wilson. He will play a lot in 2013 and the spring is important for him. He has an opportunity to enter the mix as a starter.
Sophomore Matt Roth is another player to keep an eye on. At 6-foot-4, 245 lbs., Roth has good size. He is an underrated athlete that will always play to the whistle. Roth may not be in the mix to start, but he impressed coaches in 2012 and will be in the defensive end rotation.
_______________________________________________________________________________________

Hokie Fans! Do You Use a Smoker or BBQ for Pork or Beef? Or Do Any Type of Grilling?

Check out this Must Have tool for Handling and Shredding Smoked Pork or Beef.

Alsing Meat Claws
- These meat handler forks make shredding smoked pork or shoulder a breeze.

The folks at Alsing are offering Virginia Tech Fans the chance to get them on Amazon
at a 30% discount with Promo Code 'MEATCLAW'

Their only ask in returns is that you leave an honest review on Amazon once you purchase and use them!
______________________________________________________________________________________
Redshirt freshman Ken Ekanem, one of the Hokies' top signees in 2012, will have a big opportunity this spring. At 6-foot-3, 250 lbs., Ekanem has the size and athletic ability to be a difference-maker early in his career. He is no doubt a future starter and look for him to impress Foster and defensive line coach Charley Wiles in spring practice.
Defensive Tackle:
There is certainly less depth at defensive tackle than there is at end, which should make spring practice even more competitive. The starters are set with junior Luther Maddy and senior Derrick Hopkins. The Hokies are in very good shape here.
Hopkins has started all 27 games the past two seasons and was honorable mention All-ACC in 2012. He is very good against the run and has the ability to rush the passer. Standing just 6-foot tall and weighing 306 lbs., Hopkins plays with terrific leverage and is quicker than most offensive linemen he plays against. Expect him to have a big senior year.
Maddy has been somewhat of a revelation to the coaches since arriving on campus two years ago. As a freshman, the Hokies planned to redshirt Maddy, but he was so impressive they decided to dress him. He played in all 13 games as a true freshman, starting seven.
Maddy entered 2012 with even higher expectations and didn't disappoint. He played in all 13 games, starting nine. He finished the season with 6.5 tackles for loss and four sacks. He is an extremely disruptive player on the interior and looks to be one of the best pass-rushing defensive tackles the Hokies have ever had. Maddy is 6-foot-1, 289 lbs., and is much stronger than people realize. He plays with excellent technique and may be the most indispensible player on the defensive line.
An ankle injury slowed Maddy in 2012, but he didn't miss any games. When he recovered fully from the injury, the Hokies' defensive line play improved as a whole.
Kris Harley was in the same recruiting class as Maddy and was the more-heralded player coming out of high school. A former 4-star recruit out of Indianapolis, Harley didn't adjust to the college game as quickly as Maddy and redshirted as a freshman in 2011.
Harley played in 10 games in 2012 and with the departure of Antoine Hopkins; he will be expected to be the team's third defensive tackle. He is built similarly to Maddy (6-foot-1, 285), but not as athletic. He is an extremely strong player and it will be interesting to see his progression in spring practice.
While the top three at defensive tackle are set, who will step up in spring practice challenge for a spot on the two-deep? A pair of redshirt freshmen, Nigel Williams (6-foot-3, 270) and Alston Smith (6-foot-2, 284), are next in line and have an outstanding opportunity in front of them.
The defensive line may be the most fun position group to keep an eye on this spring with all the competition at defensive end. Depth will not be an issue for the Hokies at defensive end in 2013, but they could be in trouble if Hopkins or Maddy gets injured at defensive tackle.
Follow us on our Social Media Sites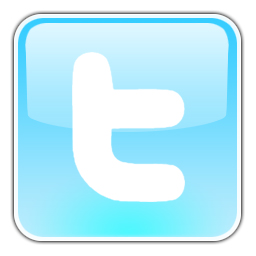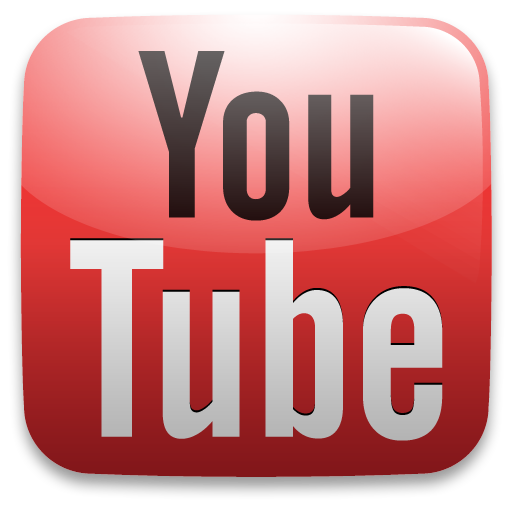 Enjoy this post? Subscribe to our RSS Feed and never miss another! Or sign up to get exclusive VirginiaTechFan.com Sports Analysis delivered straight to your inbox!