Share This Post
The 2012-2013 season will be remembered for Erick Green's phenomenal performance, the hot 7-0 start, and the absolute collapse starting with a last second loss in Morgantown, West Virginia. To be honest, I don't know if I've ever followed a team that started a season with so much promise only to fall flat on their face over the final 23 games. Let's go back to the win over Oklahoma State, who's a lock for the NCAA tournament by the way.
That win put Virginia Tech on the map for a brief moment this season. Tech had just knocked off Iowa in the Big Ten/ACC Challenge and then beat a very talented Oklahoma State team for the 3rd time in the last two seasons. Then, everything went wrong. Robert Brown's shot fell to the wayside. Jerrell Eddie was too inconsistent to be a solid no. 2 scoring option. Cadarian Raines struggled to find his role in this up-tempo offense.
Combine all of that with the worst major conference defensive efficiency rating and you have yourself a recipe for disaster. Even though Green brought it night in and night out, the rest of the team just couldn't put the pieces together to formulate a successful season.
With Green exiting as a likely NBA draft pick this summer, the Hokies are going to have to rebuild as a team. Those returning need to hone their skills and vastly improve if this team wants to top the 13 win mark next season. It will be a tough mountain to climb with three more talented basketball programs joining the conference in July (Syracuse, Pittsburgh, and Notre Dame).
That said, I think the Hokies will be decent in 2013 if some of our role players this year can improve over the summer. Brown is not as bad of a shooter as he showed this season. Eddie was a lights out shooter as a sophomore but struggled as a junior. If he can find his shot as a senior, Eddie could easily lead Tech in scoring next year. Marquis Rankin came on at the end of the year and could really use that performance to springboard him into a leadership role in 2013-2014.
Players Graduating
Erick Green - Senior
Green was the Hokies most consistent scorer during the 2012-2013 season. He led the nation in scoring at 25.0 points per game and was first in the country in pull-up jumper shooting percentage (yes, somebody keeps track of that stat). Overall, Green had one of the finest years of anybody who has ever suited up for Virginia Tech. I wish him the best of luck in the NBA.
Those Returning
Marquis Rankin – Junior
From when he first stepped foot on the court till now, Rankin has improved his game. But, he has a ways to go if he wants to be a starting caliber ACC point guard. I think he can get there if he puts in the needed work this off-season. His shot and his release have improved, which helped him score a career high 15 points against Wake Forest. But, he'll need to continue to hone his skills if he wants to fend off incoming freshman Malik Muller.
Robert Brown – Junior
Most of Robert Brown's struggles this year were due to his off-season foot injury. His recovery took him several months, which kept him out of the gym for quite some time. When you're a college athlete and you don't have several months to prepare for the season then it puts you behind the eight ball. Brown isn't as bad of a player as he showed at times this season. But, he needs to reboot himself this off-season and enter the 2013-2014 season with more confidence in his shot. The rest of his game will then fall in line.
Adam Smith – R-Sophomore
The one unknown commodity on this team will be UNC-Wilmington transfer Adam Smith. The only inside information that I've received on Smith is that he has done a tremendous job scoring in practice. Obviously, the Hokies are not a great defensive team so I don't know how much stock I would put in that. A lot of players were able to score against Tech only to be stifled by better ACC defenses. That said, Smith has the ability to score and if he can put up 10-plus points per game next year, it will take some stress off other guys in our half-court offense.
Jarell Eddie – Senior
The one player I couldn't figure out at times this season was Jarell Eddie. To star the season, Eddie couldn't miss. It's like his 2012 form was working overtime only with a few new moves. Then he started missing shots and form some reason, he could never get back on track throughout the entire 2nd half of the season. Maybe there was an injury he was covering up or maybe it was a mechanical thing. I don't know. I do know that Eddie is going to need to lead our team in scoring next season and he has the ability to do that. He also has the ability to play basketball for a living so this is a big off-season for the Charlotte product.
Marshall Wood – Sophomore
Hopefully Marshall Wood got his mandatory Virginia Tech injury out of the way this season. Wood will develop into a combo guy that James Johnson can stick at either the 4 or the 3 over the next few years. He is a tad undersized at the 4 but with the type of game Coach Johnson wants to play, he's a perfect fit for that spot. At times, Woods showed promise with a good outside shot and some solid ability in the paint. But, he needs to get better and he will as long as he can keep himself healthy. With a good offseason, I'm hoping Wood can break into the starting lineup next year.
_______________________________________________________________________________________

Hokie Fans! Do You Use a Smoker or BBQ for Pork or Beef? Or Do Any Type of Grilling?

Check out this Must Have tool for Handling and Shredding Smoked Pork or Beef.

Alsing Meat Claws
- These meat handler forks make shredding smoked pork or shoulder a breeze.

The folks at Alsing are offering Virginia Tech Fans the chance to get them on Amazon
at a 30% discount with Promo Code 'MEATCLAW'

Their only ask in returns is that you leave an honest review on Amazon once you purchase and use them!
______________________________________________________________________________________
C.J. Barksdale – Sophomore
Barksdale season was arguably split into halves. The first half, he was a ghost on the court. His numbers reflected it too. But, in the 2nd half he began to improve in JJ's system. He was more active with the ball in his hands and he played with more effort off-ball. There were some rumors that Barksdale may transfer after the season but after three straight solid performances against Florida State, Miami, and Clemson he'll most likely stay in Blacksburg.
Cadarian Raines – R-Senior
Because of his foot injury that plagued him for two seasons, it feels like Raines has been here forever. With only one year left in orange and maroon, Raines will have an opportunity to become one of the ACC's best post players. He'll need to work on his conditioning a little more in the off-season to help him get up and down the court. But, Raines has several go-to post moves that are nearly unstoppable. If he can play with more consistency, he may be able to top the 10 points per game mark next season.
Joey Van Zegeren – R-Sophomore
One of the biggest surprises this season was the play of Joey Van Zegeren who was redshirted upon arrival here in Blacksburg in 2012. While his numbers don't really show the whole story (3.3 ppg and 3.1 rpg), Van Zegeren is going to be an integral part to our team over the next three seasons. He'll need to work on getting stronger and more physical in the post. But, he has the athleticism, probably more so than Raines, to be a center that can run the court effectively.
Joining The Team This Summer
PG Malik Muller – Germany
Muller is a stout guard with a nice handle and some play making ability. In general, he reminds me a bit of Jamon Gordon who was a severely underrated player during his tenure here at Virginia Tech. While it's unclear how quickly he'll make the transition from playing in Germany to playing in the ACC, it's likely he'll be our backup point guard heading into the 2013 season.
SG Donte Clark – Chatham, VA
Clark is a talented wing player that's going to be an immediate impact player for the Hokies. If you had to describe his game in one word it would be 'smooth'. Clark is a very gifted shooting guard that could play either the 2 or the 3 with his size. He has a good release and can knock down the 3-ball at a high rate. He's probably the best pure shooter in this class. If there's anybody in this 2013 recruiting class that's going to play big minutes right away, it's Clark. Especially, if Brown doesn't take a major step forward this off-season.
SG Ben Emelogu – Grand Prarie, TX
Emelogu is a pure shooting guard that has a nice stroke and good athleticism to be so lightly recruited. He will need to work on his ball handling skills, as he doesn't quite have the size to be a true shooting guard at the college level. On film, he looks smaller than the 6'3" height he's listed at. If so, he may need to work on being more of a combo guard that can play both the point and on the wing. Overall, he's a solid option that will likely need some time to develop. I'm not expecting a ton out of him next season.
C Maurice Kirby – Chandler, AZ
To me, Kirby reminds me of a Cadarian Raines type. He's a guy that wasn't highly recruited but he seems to have a lot of raw potential to work with. He has good range for a post-player, with the ability to knock down an 18-footer with at least some consistency. However, he'll need to get more aggressive and more active in the post once he sees the level of play you have to bring night in and night out in the ACC. As for his output next season, I think he's one of the harder players to nail down. He could easily slide into a solid five to 10 minutes a game type of role and do well. Or he could struggle against bigger players and take some additional time to adjust to the college game.
C Trevor Thompson – Delafield, WI
If you watch some of his film, it's hard not to like Trevor Thompson. He's long, athletic, plays with emotion, rebounds well, and can step back and hit a lengthy jump shot when needed. Now, I don't expect him to do that very often in a Virginia Tech jersey but when the shot clock is running down he has the ability to hit a 15-footer if needed. Still, Thompsons game is around the rim and that's where he's going to be the most active. It wouldn't shock me to see the Wisconsin native play a good amount of minutes early on next season.
Follow us on our Social Media Sites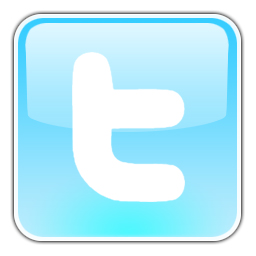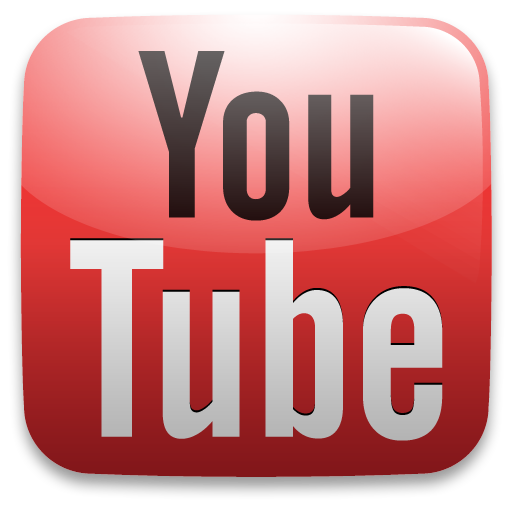 Enjoy this post? Subscribe to our RSS Feed and never miss another! Or sign up to get exclusive VirginiaTechFan.com Sports Analysis delivered straight to your inbox!