Share This Post
Spring practice is a great distraction from the fact that real football won't be played for another 130 days upon completion.  That said, it's a great opportunity for an inside look at what the Virginia Tech Hokies will look like this fall.  For the first time in 12 years, the Hokies will have a new offensive coordinator.  Scot Loeffler has an opportunity to become a legend in Blacksburg if he can turn this offense around.  That project starts in just under 2 weeks. 
Of course, with any spring practice there are some questions that need to be answered.  Some of them will get answered this spring while other questions may linger into the fall.  The following responses occur in real time (sorry I've been watching too much "24" lately). 
Can Logan Thomas Mesh With Scot Loeffler?
This will be the big storyline as we transition from the Bryan Stinespring Era to the Scot Loeffler Era.  How quickly can Scot turn this offense around and more importantly, how quickly can he turn Logan Thomas back into his old sophomore self?  My guess is the Hokies will have some success this spring airing it out down the field.  Thomas has a big arm and since he'll be untouchable in his yellow jersey, the running aspect of his game will be voided.
That will leave Thomas with plenty of reps to work on his timing with his new receivers and his understanding of a new offensive system.  Overall, I could see some sloppiness this spring.  The plays will be new, the technique may be a little different, and when you're throwing to young receivers, they'll likely end up in the wrong place in a couple different occasions.  That's the point of spring practice though. 
Hopefully, Thomas looks impressive enough this spring to help develop some buzz around this team as we head into this fall. 
Who Will Replace Antone Exum at Cornerback?
This is a question that may linger into fall practice when Kendall Fuller enrolls.  He'll certainly be given a shot to beat out those ahead of him on the depth chart in August.  That said, the Hokies have a bevy of corners to choose from on their roster.  But, those guys need to step up.
Right now, I'm leaning towards Donaldven Manning being that guy.  He has a major offer list out of high school and is full of potential.  Of course, you're only as good as you allow yourself to be.  In Manning's case, he needs to mature a bit and start thinking about his future a little more.  If he can take that next step it will be hard for any of the other cornerbacks on the roster to beat out the playmaker from the Sunshine state. 
If Manning can't get his act together then Davion Tookes, Donovan Riley, and early enrollee Brandon Facyson will have a chance to compete for that spot.  The Hokies are extremely high on Facyson but do you really want a true freshman starting against Alabama in August?  Granted, if Exum doesn't start the best alternative in regards to experience would be Donovan Riley.  Riley is a savvy player but he lacks great athleticism.  He is very similar to a Davon Morgan although he's a little more instinctive than Morgan.  That said, he struggled at times last season in coverage.  If he impresses this spring he'll at least have a chance to win that starting job. 
Lastly, Tookes is a guy who had tremendous film in high school but he entered Tech with a lot to learn.  Now that a full season has passed, Tookes should begin to see things slow down out on the field as the old saying goes.  He'll be a little quicker to react and the things Coach Gray barks at him should begin to make more sense.  Really, the only thing holding Tookes back from being a really good player is his mind.  Once he gets the mental aspect down I expect the Georgia native to take a big step forward in his development. 
_______________________________________________________________________________________

Hokie Fans! Do You Use a Smoker or BBQ for Pork or Beef? Or Do Any Type of Grilling?

Check out this Must Have tool for Handling and Shredding Smoked Pork or Beef.

Alsing Meat Claws
- These meat handler forks make shredding smoked pork or shoulder a breeze.

The folks at Alsing are offering Virginia Tech Fans the chance to get them on Amazon
at a 30% discount with Promo Code 'MEATCLAW'

Their only ask in returns is that you leave an honest review on Amazon once you purchase and use them!
______________________________________________________________________________________
Who Will Start at Tailback?
With a new offensive coaching staff, minus Shane Beamer and Bryan Stinespring, every position on offense will be up for grabs.  One of the biggest battles this spring will come at running back.  The fanbase is excited to see how Trey Edmunds has adapted to the position after a redshirt year.  But, J.C. Coleman and Michael Holmes are going to do their best to keep him as far down the depth chart as possible.
Plus, you still have to factor in senior Tony Gregory and Chris Mangus, who is also coming off a redshirt season.  Both of those guys will have an opportunity to make an impact.  Mangus hasn't been discussed much on the Virginia Tech message boards but he has a lot of raw athletic tools to work with. 
Right now, I'd be shocked if Edmunds doesn't exit spring practice atop or at least tied atop the depth chart.  He has a world of potential and it's going to be tough for any of Virginia Tech's current backs to beat him out.  Especially since Drew Harris will enroll this fall at the earliest (perhaps not even till next fall depending on an NCAA Clearinghouse issue). 
Is D.J. Coles Still Injured?
One newsworthy bit of info that has been mentioned over in the Twitterverse is whether or not D.J. Coles is 100-percent.  Coles is obviously the Hokies best receiver and most reliable option as both a playmaker and a blocker.  The coaches have been a little leery on giving an injury update on him over the winter break so we'll have to wait and see how healthy he is when the spring practice sessions begin on March 27th.
Still, if there's some lingering effects from Coles' leg injury that caused him to redshirt last season then that will certainly cause some concern.  Still, he's a 5th year senior and missing some practice time won't hurt him too much.  But, with a new playbook, you would like to see Logan Thomas and his receivers work together as much as possible. 
Who's #4 at Defensive Tackle?
Derrick Hopkins and Luther Maddy are going to be entrenched as the starters as long as each do what Coach Wiles requires them to do.  Then Kris Harley is going to be the next guy in line to spell them when needed.  After that, there's a lot of uncertainty.  Nigel Williams is fresh off a redshirt year but has he packed on enough weight to earn a spot on the depth chart.  Plus, he missed all of fall camp recovering from an injury last season. 
Alston Smith will instantly be a fan favorite due to his lineage but he's been largely regarded as a raw prospect.  Can he put it all together this spring and wind up 4th?  True freshman Woody Baron is another player who will have a chance to make an impact. 
That's not a lot of depth at a spot where the Hokies are used to having a solid 4 man rotation in the past.  An injury to one of our starters could be catastrophic this year (knock on wood). 
Follow us on our Social Media Sites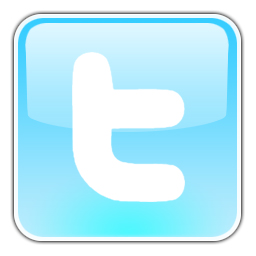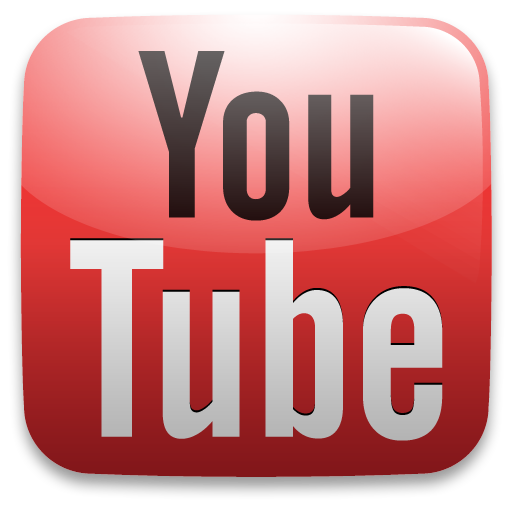 Enjoy this post? Subscribe to our RSS Feed and never miss another! Or sign up to get exclusive VirginiaTechFan.com Sports Analysis delivered straight to your inbox!