Share This Post
Good afternoon Hokie fans and Virginia connoisseurs.  Today, I present to you my take on the Commonwealth of Virginia's top 30 high school prospects for the 2014 class.  Based on years past, this class is going to go down as one of the more historic years in-state.  Virginia has three five star prospects in 2014, more than the state has ever had in the past.  So, obviously, for both in-state schools, this is a crucial year to load up on elite talent without having to travel very far. 
Below is my best guess at the assortment of talent in the state.  This is my opinion only and this list should really not be taken that seriously.  Recruiting rankings are 100% subjective and my opinions may vary vastly for yours.  But, hey if you disagree with me feel free to leave me a comment below and tell me why.  I'm always down for a debate.  Now, enough babbling.  Here are my top 30 in-state rankings.  Enjoy!
30. ATH Daiquan Lawrence – Western Branch – (no offers)
We kickoff this top 30 list with Daiquan Lawrence, a cornerback prospect out of Western Branch high school (one of four players on this list from that school). Lawrence is likely a cornerback at the next level. He'll need to hit a few camps this summer to earn some scholarships but right now, the Hokies are the team that's standing out the most. Him and his teammates will be at one of Tech's summer camps this June or July.
29. RB Anthony Scott – Green Run – (WVU)
Scott is a quick and shifty running back that would fit in perfectly at West Virginia. So, there's little surprise that the Mountaineers offered him early. Scott is a player who could earn some additional scholarships if he makes his way to a few combines this spring.
28. RB Vincent Lowe – Grassfield – (JMU, ODU)
Lowe is one of the fastest players in the state for the 2014 recruiting cycle. That speed will help him land a scholarship somewhere. Right now, the Hokies are his favorite but its unclear if Tech will pursue at this time.
27. LB Abraham Ferrell-Logan – Trinity Episcopal – (no offers)
With over 300 tackles combined in the last two seasons, it's no secret why a lot of teams stopped by to inquire about this 6'1", 205 lbs linebacker out of Richmond, VA. Ferrell-Logan doesn't have any offers but if he hits the camp circuit this spring and summer, that will likely change.
26. DB Marcus Boone – Woodbridge – (Maryland)
Due to his ties to the no. 1 player in the country, Boone may be evaluated more than anyone on this list. However, Boone has made it known that he is not tied to where Hand ends up. But, if the Hokies were to offer it may make the Hokies hard to beat for both recruits. Boone is a bit of a tweener and that may be why Tech hasn't offered yet. He has the body of a safety but doesn't quite have the foot speed needed to play the position. Right now, I'd list him as a WHIP linebacker prospect.
25. WR Tyrique Boothe – Western Branch – (VT)
The 2nd Western Branch player on this list, Tyrique Boothe has already landed a Virginia Tech scholarship offer. The Hokies obviously view him as a flanker type of receiver. As a receiver, Boothe is really good at getting in and out of his cuts. The only question I have is how accurate is his measurements. If he's truly 6'1", he could be a steal for the Hokies if no one else offers.
24. DB Shawn Payne – L.C. Byrd – (no offers)
Virginia Tech has evaluated Payne and invited him to camp. A good showing this summer would likely net him a Virginia Tech offer. At 6'3" and 180 pounds, Payne has the size and tenacity to play either safety or rover for the Hokies. It's unclear who else is showing interest in him at this time.
23. OT Thomas Coleman – Western Branch – (Hampton, Toledo)
Western Branch is full of talented players for 2014. Their top offensive line prospect is Thomas Coleman, who has potential as either a tackle or a guard at the collegiate level. Right now, the Hokies and a few other schools are showing interest.
22. DT Nyquan Harris – Lake Taylor
According to Rivals.com, Nyquan Harris has an offer from Alabama and several other big time programs. However, I can't confirm that he does in fact have an offer from any of those schools. The new NCAA rules have made it hell trying to follow who actually has an offer and who doesn't because only verbal offers are allowed until September 1st. That said, Harris is a run stuffer type of tackle. He does a great job using leverage to beat interior linemen and then smacking the running back in the hole.
21. QB Wilton Speight – Collegiate – (Michigan Commit)
With an extra year of eligibility, Speight is one of the top quarterback options in this 2014 class. At 6'6", 225 lbs, he's going to generate a lot of comparisons to Ryan Burns, who committed to Stanford in 2013. He's a tall QB with enough arm strength and accuracy for a big time program to take a chance on him.
20. TE Xavier Burke – Brunswick – (VT Commit)
Tech picked up an additional 2014 commitment last summer when Xavier Burke gave his verbal pledge to the Hokies. Burke is still a bit of an unknown. He plays a lower level of football in southeastern Virginia. Plus, he's a bit of a tweener on where you slot him. Some view him as a defensive end while some view him as a tight end. Right now, I like him as a balanced option at tight end. It's obvious that he could easily bulk up to 260 or 270 pounds. If he can learn to block effectively, he has a lot of potential at that position.
19. ATH Travon McMillian – C.D. Hylton – (Auburn, GT, UNC, NC State, Tennessee, UVA, and VT)
Whenever an SEC team swings by and offers you a scholarship, it makes a blogger like myself take a 2nd look at a prospect. McMillian is a QB/ATH that will likely player wide receiver or safety at the collegiate level. His 6'0", 185 pound frame will likely limit him from a quarterback standpoint. However, I think he has the ability to be a solid slot receiver in the right system.
18. QB Caleb Henderson - Lake Braddock – (Michigan State, Maryland, Miami, UVA, VT)
247Sports has Henderson ranked as the 32nd best player in the country. I don't really understand that ranking. I'm not saying Henderson isn't a good quarterback. His film and offer list proves otherwise but I just don't see him as the no. 2 QB in the country. Henderson has a good arm and he has a little bit of mobility to go along with his 6'3", 215 lbs frame. But, to rank him as the 32nd best prospect in the country, you're banking on him being the next Andrew Luck. Which, I don't see happening. Henderson would be a fantastic game manager but not a star player. As it stands, Michigan State has emerged as an early leader.
17. OL Coleman Thomas – Fort Chiswell – (Tennessee, West Virginia, VT, Maryland, Pitt)
If you're looking for a prototypical offensive lineman, look no further than Coleman Thomas. At 6'6" and 290 lbs, Thomas has the ability to play either center or tackle at the next level.
16. RB Marshawn Williams – Hampton – (VT Commit)
With so many good players in this 2014 class, it's hard to rank a player like Williams. On one hand, I think he's a top 10 talent. But on the other hand, there are players who have slightly better resumes ahead of him. That said, the Hokies are getting a quality back either way. Williams doesn't have great speed but he has good 10 yard speed. He's similar to Darren Evans in that aspect. He's a tough downhill runner that dominated teams this past season. If he keeps himself healthy, he'll have a chance to play early on in his career at Virginia Tech.
15. QB Trace McSorley – Briar Woods – (UNC, VT, BC)
_______________________________________________________________________________________

Hokie Fans! Do You Use a Smoker or BBQ for Pork or Beef? Or Do Any Type of Grilling?

Check out this Must Have tool for Handling and Shredding Smoked Pork or Beef.

Alsing Meat Claws
- These meat handler forks make shredding smoked pork or shoulder a breeze.

The folks at Alsing are offering Virginia Tech Fans the chance to get them on Amazon
at a 30% discount with Promo Code 'MEATCLAW'

Their only ask in returns is that you leave an honest review on Amazon once you purchase and use them!
______________________________________________________________________________________
Another sleeper, although he's more well known at this point, Trace McSorley is certainly a player who is going to receive a lot of interest this spring. As a quarterback prospect, McSorley has the "it" factor. He's smart, throws a tight spiral, can deliver the ball accurately on the move, and has a good feel for the game. But, his longterm position may be wide receiver where he could be dangerous with the ball in his hands. Either way, I would love to see the Hokies make a big play for the Briar Woods star.
14. ATH Terence Ricks – Western Branch – (no offers)
Rick is my early sleeper in this class and his ranking reflects that. This 2014 class lacks offensive playmakers and Ricks has the potential to be a poor man's version of Percy Harvin. He's fast (4.3 40), has good hands, and is dangerous in the open field. Plus, he played most of his junior season with a broken bone in his foot. If the Hokies can get Ricks into a camp this summer, I expect the Western Branch star to leave with an offer.
13. LB Greer Martini – Woodberry Forest – (ND Commit)
Woodberry Forest produces some solid athletes but for some reason, none of their recruits are loyal to the state of Virginia. That said, Notre Dame landed a solid prospect in Martini. On film, he shows the ability to cover downfield from the middle linebacker position. While I'm not quite convinced he has the speed necessary to be an elite linebacker at the college level, he has plenty of tools to work with.
12. DB C.J. Reavis – Thomas Dale – (VT, UVA, UNC, Ohio State, Wake Forest, WVU)
Another year, another Thomas Dale player in the top 20 in-state. That school has been an athletic factory over the last few years. Let's hope that schools stays maroon and orange for this cycle as well. Reavis is a solid safety/OLB prospect that has garnered a lot of attention from regional schools. The Hokies, Cavs, Tar Heels, Gamecocks, and several other programs are recruiting the Thomas Dale safety heavily. Alabama and Ohio State have also expressed interest.
11. OL Steven Moss – Chancellor (VT, UVA, Tennessee, Auburn, Clemson, UNC, WVU, South Carolina)
For some, Moss is the top offensive lineman in the state and I disagree with that to an extent. I have one player ahead of him but that's based more on aggression and a certain skill set than overall potential. Moss is a sound player fundamentally and he has the ability to play either guard or tackle at the collegiate level. For both in-state programs, he is a "must get" recruit in this recruiting cycle.
10. DB M.J. Stewart – Yorktown – (VT, MD, UVA)
Easily the top cornerback prospect in the state in 2014 will go to M.J. Stewart out of Arlington, VA. Stewart is going to garner even more interest if he hits the combine circuit this spring. He has good speed, elite quickness, and good hands. Plus, he has potential on either side of the ball. Although, I think his ceiling is the highest at cornerback. Right now, the Hokies, Terps, and Hoos seem to be in his top group. But, it wouldn't shock me to see a few SEC teams come through with offers in April and May.
9. OL Mike Herndon – Riverheads – (VT)
After watching some film and doing some research, I really like Mike Herndon. The only question is how big is this kid? Rivals lists him at 6'5" while 247 sports has him at 6'3". My guess is neither of those two are right. He's probably in the 6'2" range, which is fine for an interior offensive lineman. Herndon is a tough player and one that will likely impress Coach Grimes when those two meet for the first time. He's certainly one of the top players on my wish list for the 2014 class.
8. WR Jamil Kamera – Catholic – (UVA, UNC)
If you're looking for the top offensive playmaker in this 2014 class, well here he is. Kamera is a big body that can run. Really, that's all you need to know. I liken him to Justin Hunter, who spurned offers from VT and UVA and signed with Tennessee. Kamera is a pleasure to watch on film and he has the potential to be a no. 1 wide receiver for somebody in a few years. The only concern is his background. Whenever a player changes schools multiple times, it raises some red flags.
7. DE Vincent Mihota – Massponex – (VT Commit)
Da'Shawn Hand is going to earn most of the spotlight in this 2014 class but the class of defensive ends behind him isn't too shabby either. Mihota committed to Virginia Tech last year at the spring game and hasn't waivered since. On film, Mihota is a physical player with great potential at either defensive end position here at Virginia Tech. if the Hokies were to land Hand (didn't mean for that to rhyme), I would prefer Mihota to start off at end, which is Tech's weakside defensive end position. With a few more years of weight training, he could easily play in the 260's. I guess we should put the notion of Tech having "small" defensive ends to rest now.
6. DT Derrick Nnadi – Ocean Lakes – (VT, UVA)
Trying to decide who is the better defensive tackle prospect is like splitting hairs. I like Walker a bit more because of his burst. However, Nnadi is a fantastic player in his own right. Nnadi is a bit more of a brawler on the defensive interior. He's extremely active with his hands and uses his low center of gravity to push offensive linemen off the ball. At 6'1" and 305 lbs, he already has a college frame. In five years, this kid is going to be scary good if he puts in necessary hard work.
5. DT Ricky Walker – Bethel – (VT, UNC, Penn State)
The top four in-state have a slight lead over the rest of the pack but the next 10 prospects are almost interchangeable depending on what you value most in a player. I went with Ricky Walker at the five spot due to his film. Walker is explosive off the ball. He has a great first step and would fit in perfectly in a gap control system like the one installed at Virginia Tech under Bud Foster. As for his recruitment, it appears this one is going to come down to Virginia Tech, North Carolina, and Penn State.
4. DE Jalyn Holmes – Lake Taylor – (VT, UVA, Clemson, Florida, USC, Ohio State, Alabama, Maryland, Florida State)
While the top three in-state are going to garner a lot of attention, it's hard to overlook what Jalyn Holmes brings to the table. At a solid 6'4", he brings versatility, speed, and elite athleticism to both sides of the ball. To be honest, I would like to see Holmes start off his college career on offense. He has the frame and the ability to be a dynamic receiving tight end for somebody. But, he also has the skillset to be a speed rusher off the edge. Out of everybody in the top 10, Holmes is probably the most versatile prospect in-state.
3. DT Andrew Brown – Oscar Smith – (Ohio State, Michigan, VT, UVA, UNC, Clemson, FSU, Alabama, GT)
Brown's name first surfaced a little over a year and a half ago at Virginia Tech's June camp. As a rising sophomore, he might have been the best player there. At 6'3", 280 pounds, Brown will likely be used on the interior of the defensive line. But, he has enough of a burst to play defensive end in some instances, especially down near the goalline. Brown will need to continue to hit the weight room between now and when he enrolls but the sky is the limit here.
2. DB Quinn Blanding – Bayside – (UVA Commit)
Blanding is a smooth, playmaking safety that's going to be a big time college athlete. He has incredible range, long arms, and a terrific knack for making the big play when needed. As much as I hate to admit it, UVA landed arguably the most college ready player in this class.  Blanding has the ability to be the top safety off the board potentially when the NFL draft comes calling.  His ceiling is that high. 
1. DE Da'Shawn Hand – Woodbridge - (VT, Michigan, Alabama)
Both Rivals.com and 247Sports.com rank Da'Shawn Hand as the no. 1 player in the country. That is a terrific honor for a kid who hasn't even come close to reaching his full potential. At 6'5", 245 pounds, Hand has the ability to be one of the biggest defensive ends in collegiate athletics once his frame completely fills out. Right now, it appears the Hokies may have a small lead but Michigan and Alabama aren't far behind. The Hokies need to get Hand back on campus for their spring game in April.
Honorable Mention: Players Who Just Missed the Cut
DT Alec Eberle - Atlee
DE Kyron Speller - Kempsville
ATH Nick Scott – Fairfax
RB Sadarius Williams - Dinwiddie
WR B.J. Farrow – Liberty Christian
DB Monty Fenner – Oscar Smith
RB Christian Martey - Centreville
LB Aaron Glover – Princess Anne
OT Jared Coker – Briar Woods
ATH Kapri Doucet - Bruton
LB Adam Doll-Hennis - Rockbridge
WR Greg Stroman – Stonewall Jackson
ATH De'Mornay Pierson-El – West Potomac
Follow us on our Social Media Sites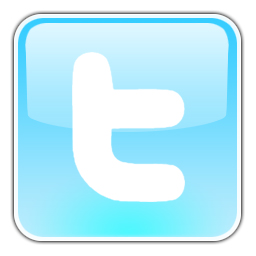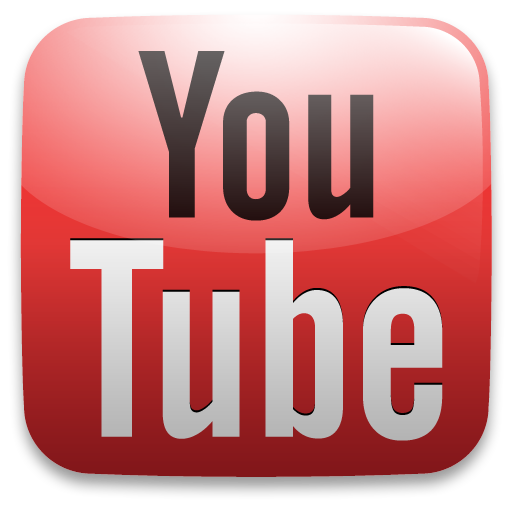 Enjoy this post? Subscribe to our RSS Feed and never miss another! Or sign up to get exclusive VirginiaTechFan.com Sports Analysis delivered straight to your inbox!