Share This Post
For the first time since 2005, the Seminoles found themselves atop the ACC at seasons end. On top of that, they added an Orange Bowl victory over Northern Illinois. While the crystal shoes didn't fit FSU this season, it's hard to be upset over what the Noles accomplished in 2012. After all, it's hard to get into the national title game since the SEC has a stranglehold now on at least one of those spots now.
Heading into 2013, there's a lot of unknown surrounding FSU. First off, the Noles have to replace several staff members that left the program after the 2012 season. Then, the Seminoles will also have to determine who their QB of the future is this spring. Combine that with several key defensive starters exiting stage left and the Noles are likely headed to a bit of a rebuilding year in 2013.
2012 Statistics
The stats couldn't have been any better for the Seminoles this season. Florida State finished 1st in the country in pass defense and pass efficiency defense. They finished 2nd in total defense, 3rd in rush defense, and 3rd in 3rd down defense.
Offensively, the Noles finished in the top 20 in three key categories. After viewing those numbers, it's easy to see why Florida State not only won the ACC but an Orange Bowl as well.
That said, in Florida State's two losses, they struggled to run the football effectively. The Noles totaled just 112 rushing yards in a loss to Florida and 125 yards in a losing effort to NC State. They also had a -15 yards rushing performance against the Hokies as well. So, those stats are definitely padded against Savannah State, Murrey State, and Wake Forest. The Noles rushed for an average of 240 yards per game in those contests, including a 385 yard performance against Wake Forest.
So, what do we conclude with these numbers? The Seminoles were good offensively and really good defensively. But, their competition probably caused those numbers to be 5-10 spots higher than they should be. After all the two offenses they faced in 2012 with a pulse burnt them for 37 points (Clemson and Florida).
However, the most shocking number in that list is the 21 forced turnovers and the negative turnover margin.  You are the top statistical defense in the country and in 14 games, you force 21 turnovers.  A few more picks or forced fumbles and we may be talking about an FSU team that had an opportunity to lose to Alabama in the National Title game. 
Graduated Players
DE Cornellius Carradine, OL Jacob Fahrenkrug, K Dustin Hopkins, DE Brandon Jenkins, QB EJ Manual, DT Jacobbi McDaniel, LB Nick Moody, FB Lonnie Pryor, DE Bjoern Werner (leaving early), WR Rodney Smith, RB Chris Thompson, DT Everett Dawkins, DT Anthony McCloud, LB Vince Williams, OL Daniel Glauser, OL Menelik Watson, CB Xavier Rhodes (leaving early)
Three Impact Players Returning
RB James Wilder Jr.: The Florida State rushing attack last season left a lot to be desired at times, even with the insane amount of talent in the backfield. If the Noles want to be competitive in the Atlantic Division in 2013, there going to need a breakout performance from James Wilder Jr. At 6'2" and 226 pounds, he is a force when he comes rumbling through he middle. Wilder Jr. finished the 2012 season with 635 yards and 11 touchdowns on 110 attempts. He will likely split carries with fellow junior Devonte Freeman again this season. But, with Chris Thompson gone, there should be more touches to go around for both running backs.
WR Rashad Greene: Emerging as the top receiving threat for the Noles, Greene will enter his junior season on a few preseason All-American lists. To me, Greene reminds me a bit of Eddie Royal for the Hokies. He's not the biggest guy, listed at just 6'0" and 170 pounds but his speed and pure receiving ability are equal to that of just about anybody in the ACC… not named Sammy Watkins. The only question is how will Greene adapt to having a new QB throwing him the football?
S Lamarcus Joyner: Perhaps one of the most successful recruiting jobs from Jimbo Fisher this off-season occurred when he convinced hard-hitting safety Lamarcus Joyner to return for his senior season. Joyner finished 6th on the team in tackles with 51 but was one of the more "influential" members of this defense. With Fisher talking both Joyner and starting linebacker Christian Jones into returning for their final season, this defense should be solid in their back seven.
2013 Recruiting Class
The Noles had a very moderate class in 2013 but with that being said, it's not a class that's hurting for talent. Matthew Thomas is their highest ranked prospect at 14th overall in the country. The 5 star is a 6'3" and 210 pound outside linebacker. The Noles also signed 5* cornerback Jalen Ramsey out of Tennessee.
However, the immediate gripe the Noles faithful will have is the lack of elite offensive linemen. 4* offensive guard Ira Denson is a good looking prospect out of the Sunshine state. However, he is the only 4* OL in the class. The Noles did sign 3* Wilson Bell who has good size at 6'4" and 296 pounds. 3* center Ryan Hoefield out of New Orleans is a prospect with some potential as well.
Overall, this is a very good class with plenty of skill position talent. But, the lack of talent in the trenches is concerning going forward.
You can view a full list of FSU commits here.
2013 Outlook
Defensive Coordinator Mark Stoops is now the head coach at Kentucky. EJ Manual will be wearing an NFL jersey this fall. There's going to be a lot of changes this season for FSU. The defensive alignment will be slightly different. The playcalls on offense will likely be different as well as offensive coordinator James Coley has to adapt to life without Manual.
That said, the Noles have a lot of raw talent to work with. At quarterback, junior Clint Tricket, redshirt sophomore Jacob Coker, or redshirt freshman Jameis Winston will all battle for the starting job. Trickett will enter the spring atop the depth chart due to his experience but both Coker and Winston are extremely talented individuals. Winston was the no. 1 QB in the country out of high school.
Whoever the QB ends up being, he'll certainly have the talent around him to help ease him into the role. The Noles have two extremely talented running backs, numerous talented receivers, and they have four offensive linemen returning in 2013. All of that should add up to a good FSU offense that will help them win quite a few games in 2013 as long as the new signal caller can take care of the football.
Defensively, the Noles are going to be fantastic in the back seven. Joyner returns at safety, 5* and Defensive Rookie of the Year in the ACC Ronald Darby will likely takeover Xavier Rhodes spot at corner, Terrence Brooks will likely return as the starter opposite of Joyner at free safety, and Nick Waisome will start opposite of Darby after a surprisingly productive 2012 campaign. The secondary is loaded.
Lastly, FSU's schedule in 2013 sets up the Noles for another successful season. Here's how the schedule breaks down.
OOC Home: Nevada, Bethune-Cookman, Idaho
OOC Away: Florida
ACC Home: Maryland, NC State, Miami, Syracuse
ACC Away: Pitt (season opener), BC, Clemson, Wake Forest
Overall, the schedule isn't tough but the opening game at Pittsburgh on September 7th is worrisome. The Noles should win the game but it will come down to quarterback play. The rest of the schedule is manageable aside from the two roadtrips to Florida and Clemson.
Final Thoughts
I'm expecting another good year for the Noles in 2013 but I don't think this group has BCS aspirations, at least not yet. Whenever you break in a new quarterback, a new defensive coordinator, and sever key starters on both sides of the ball; it leads to some rebuilding. Even if you have the talent to just reload, the team needs time to gel. Unfortunately, with a roadtrip to Pitt to kickoff the season then a home game against an always tricky Nevada team, the Noles won't have time to ease into the 2013 season.
I think a 9-3 record would be a great year for the Noles. Pull an upset along the way and Florida State might find themselves back in Charlotte for the 3rd time in the last four years.
Follow us on our Social Media Sites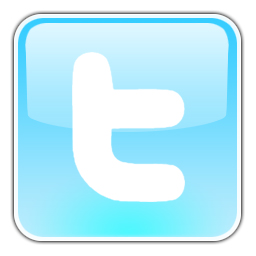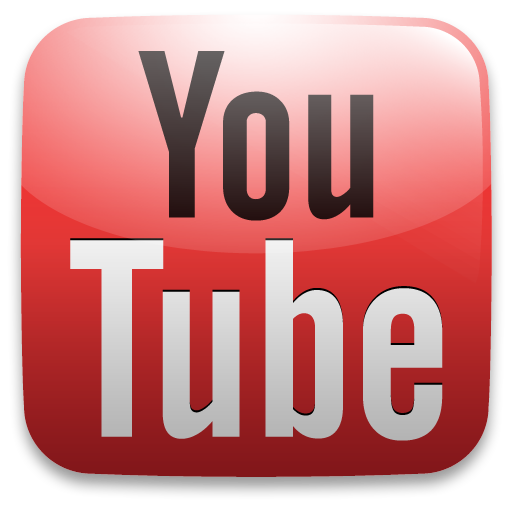 Enjoy this post? Subscribe to our RSS Feed and never miss another! Or sign up to get exclusive VirginiaTechFan.com Sports Analysis delivered straight to your inbox!