Share This Post
It's been a rather slow week on the collegiate news front. Surprisingly, this off-season hasn't been filled with constant speculation about conference expansion nor has the Hokies been all that active on the recruiting trail of late. Although I think that will change very soon. Instead, this week featured another loss to UVA in basketball and James Johnson picking up a talented point guard out of Germany. I'm going to discuss both of those items below.
Another Loss to UVA
As dominant as Virginia Tech has been against UVA in football, it seems the exact opposite holds true in basketball. The Hokies have now won just once in their last six meetings with their in-state rival. Part of that demonstrates two programs who seem to be going in opposite directions. Now in his fourth year at the helm, Tony Bennett has transformed UVA from a basement dweller into a team only the Big Ten could love. Virginia slows the game down, uses solid execution in their halfcourt offense to score points, and forces the opposing team to hit tough shots. Really, it's Big Ten basketball at its finest.
The Hokies on the other hand are a bit of a mess this season but that was to be expected. Tech isn't deep nor are they particularly good. Jarrell Eddie is struggling mightily with his shot. He's barely shooting over 30% from the field in ACC play. Robert Brown has been ice cold all season. Cadarian Raines is hit or miss on any given night. That only leaves Erick Green as the consistent scorer and even though he's been amazing this season, it just hasn't been enough.
At this point, I don't see the Hokies pulling out any miracles and knocking off a Duke or a Miami. We just don't have the horses to do so.
If the Hokies were to lose out, we would finish 11-20. That isn't too far off my 15-16 prediction at the start of the season. Although if you had told me that we would have started 7-0, I probably would have upped the ante on my prediction.
Still, this season was all about making the best of what we had. After all, the Hokies lost quite a bit from last year's team including a highly ranked post prospect in Montrezl Harrell who is suiting up for Louisville now.
With eight games left this season (seven in the regular season and one in the ACC tournament), I'm just hoping that Tech shows a slight improvement down the stretch. Maybe that won't correlate into victories but losing a 72-70 game to Miami this year would be nothing to cry about. Staying within five of Duke at Cameron Indoor would be a successful night. The Hokies just need something to build a little momentum going into next season.
Malik Muller commits to Virginia Tech
Under Seth Greenberg, the Hokies went after a lot of highly ranked prospects. In a way, that excited the fanbase since at the time, our football recruiting left a lot to be desired. However, a lot of those players either fizzled out or never lived up to their AAU buzz.
Since James Johnson took over, he's gone a different direction. Instead of recruiting more athletic guys, Johnson is going after guys who fits his system and can play the game of basketball at a high level. Enter Malik Muller.
_______________________________________________________________________________________

Hokie Fans! Do You Use a Smoker or BBQ for Pork or Beef? Or Do Any Type of Grilling?

Check out this Must Have tool for Handling and Shredding Smoked Pork or Beef.

Alsing Meat Claws
- These meat handler forks make shredding smoked pork or shoulder a breeze.

The folks at Alsing are offering Virginia Tech Fans the chance to get them on Amazon
at a 30% discount with Promo Code 'MEATCLAW'

Their only ask in returns is that you leave an honest review on Amazon once you purchase and use them!
______________________________________________________________________________________
I'm not a huge fan of recruiting Europe very often but with Johnson as head coach, you can expect us to recruit more overseas from here on out. If you haven't yet, read this Roth Report from about a year ago. Johnson mentions Florida State's recruiting tactics and how he wanted to plagiarize them to a certain degree at Virginia Tech. With this commitment, I think you're seeing that thought process in action. Here's an except.
That night on the plane, Johnson described recruiting as his passion, how he loved to work at it. Find kids, recruit kids, and develop kids. How it's a year-round, non-stop, 365-days-per-year process for him. That's what it took to get players at Penn State, he said. It's that way at Virginia Tech. It's that way at Florida State.

I told him, "You sound like Leonard Hamilton."

Hamilton, of course, is the no-nonsense, single-purposed, non-stop recruiting head coach at Florida State. He won in the Big East at Miami when he took the 'Canes to the Sweet 16 back in 2000, and he's winning again at FSU, where he coached the Seminoles to the Sweet 16 in 2011 and the ACC championship this past year.

J.J. smiled at the comparison, and our conversation turned to recruiting, specifically how to build an ACC championship-caliber team outside of Chapel Hill or Durham. Hours earlier, I had visited with FSU associate head coach Stan Jones, who has spent the past decade with the 'Noles working under Hamilton.

"We can win the ACC this year and that's really remarkable to do here at Florida State," Jones had told me two hours before the Tech-FSU tipoff. "We take kids from winning programs. We get kids with great length and athleticism who are tough. And when it comes to recruiting you gotta dig under rocks. That's what we do. That's what Leonard does. He digs."
Johnson certainly dug for this one. I reviewed over half of Muller's highly film, available here, and I have to admit I liked what I saw. He's not an overly big guy although he is listed at 6'3" but he has a pure shooting stroke. He has good court awareness and can make some difficult passes. He seems to be a pass first player with the ability to hit jump shots when needed. Honestly, he's what Virginia Tech needs in a point guard. For the last six years, our PG has led our team in scoring. That needs to change.
There's a good chance Muller is our starting point guard next year with Adam Smith starting at the "2" position. Unless Robert Brown improves, the Hokies need somebody else out there with some scoring potential. Smith showed plenty of that during his one season at UNC-Wilmington. He averaged 13.7 points per game as a freshman.
This commitment isn't one that's going to register on a Richter scale from a fan excitement perspective. But, it's a good pickup at a major position of need for the Hokies.
Follow us on our Social Media Sites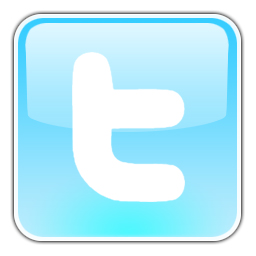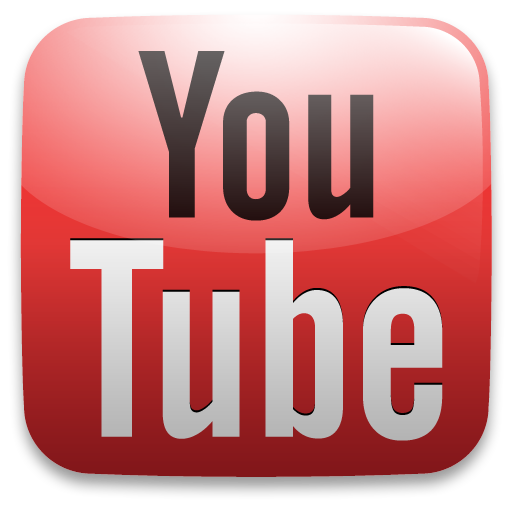 Enjoy this post? Subscribe to our RSS Feed and never miss another! Or sign up to get exclusive VirginiaTechFan.com Sports Analysis delivered straight to your inbox!