Share This Post
At first look, the 2013 Virginia Tech football schedule is a wee bit lackluster. Just looked again and it really hasn't improved in the last five minutes. Outside of Virginia Tech's opening weekend game against the defending National Champions in the Alabama Crimson Tide, this schedule lacks firepower.
Now, after a 7-6 season, I'm all for an 11-1 season although I wish there were at least a few in conference top 25 opponents that could rouse up the hype for this upcoming year. Instead, the Hokies are in two year swing where we play the bottom of the barrel in conference.
Of course, things can change and there's a possibility for a few top-25 matchups this year. UNC has the potential to be very good. Maryland should rebound nicely now that their 12 quarterbacks should return from ACL injuries. Not too mention a former Hokie in Ricardo Young will be available at QB for them this spring. Miami could be a top 25 threat if they aren't obliterated by the NCAA before the season. Even UVA could arise through the masses and…. Hahahahaha ok I couldn't say that with a straight face.
However, there are a few notes worth mentioning before we dive into an analysis that may upset some Tech fans. First, there is no home Thursday night game this year, marking the first time since 2001 that Tech will not play at home on a Thursday night. I, personally, am OK with the move although I know this has been tradition for a long time. I'll talk a little more about this at the end.
Second, the Hokies will have an extra bye week to utilize this year with an early start to the season and a very late Thanksgiving. The Hokies start this year on August 31st but the season won't end until November 30th. That will give Tech an extra bye week to work into their schedule.
Alright, enough intro babel, here's the 2013 Football schedule and a little bit of analysis on each game.
Aug 31st vs. Alabama (Atlanta, GA)
In all honesty, the Hokies have about a 5% chance to open up the 2013 season 1-0. What I want out this game is to make Alabama work for their victory. No 49-0 blowout but a 34-31 win where Alabama needs late heroics to seal a victory. Of course, I'll take a Tech victory too but at this point I'm pretty numb to losing big games to open the season. I'm not walking into this one expecting a victory. I learned my lesson against Boise State.
Sept. 7th vs Western Carolina (Blacksburg, VA)
The Hokies first home game and the fans first true look at the HokieTron 5000 (our new video board) will come against the Catamounts of Western Carolina. WCU finished just 1-10 last season and probably aren't expecting any miracles this year. Even if Tech struggles in week one, this game should be a massive blowout as long as our guys come to play.
Sept. 14th at East Carolina (Greenville, NC)
Of our three non-Alabama non-conference games, this one is probably the most concerning. East Carolina is not a great team but they have enough talent returning to keep it close at home. Our only loss to them in this series has come on a neutral field (we're not very good on neutral fields). But, Dowdy-Ficklen Stadium is not an easy place to win. A victory here by any amount of points would constitute a good win for the Hokies.
Sept. 21st vs. Marshall (Blacksburg, VA)
Marshall failed to make a bowl game last season when they lost a heartbreaker in 2 OT's to ECU at the end of last season. However, the Thundering Herd were atop the country in passing yards in a game with 365 yards per contest. With QB Rakeem Cato returning for his junior season, this passing attack is only going to improve. The good news is the Herd's defense is atrocious. The bad news is Marshall nearly beat us in Huntington two years ago. Tech will need a complete game on both sides of the ball to seal a comfortable win here.
Sept. 26th at Georgia Tech (Atlanta, GA) – Thursday Night
Don't think this schedule can get much worse from here. Let's add short week before playing at Georgia Tech to the menu. I'm starting to think the ACC has it out for us in the scheduling department. That or GT is really tired of having to play us after a bye week so they did everything in their power to prevent that this season. Either way, this will be one tall task for the Hokies. Although, if there's any defensive coach or defensive group up for the challenge, it's the boys in Blacksburg.
Oct. 5th vs. North Carolina (Blacksburg, VA)
Coming off what could be a likely loss in Atlanta, the Hokies will at least have a few extra days to prepare for a UNC team that shellacked them in Chapel Hill a year ago. Of course, if Tech can find a way to enter this game undefeated (or even at 4-1), there's a good chance for this to be a 3:30 or 7:45 kickoff. The Tar Heels schedule is pretty manageable in September so this is shaping up to be a crucial midseason Coastal Division showdown.
Oct. 12th vs. Pittsburgh
_______________________________________________________________________________________

Hokie Fans! Do You Use a Smoker or BBQ for Pork or Beef? Or Do Any Type of Grilling?

Check out this Must Have tool for Handling and Shredding Smoked Pork or Beef.

Alsing Meat Claws
- These meat handler forks make shredding smoked pork or shoulder a breeze.

The folks at Alsing are offering Virginia Tech Fans the chance to get them on Amazon
at a 30% discount with Promo Code 'MEATCLAW'

Their only ask in returns is that you leave an honest review on Amazon once you purchase and use them!
______________________________________________________________________________________
Pittsburgh took Tech to the woodshed last season so the Hokies should look to return the favor against a retooled Panther team. I don't see Paul Chryst's group challenging in the Coastal unless things get really muddy at the top but this is a team that will have a chance at a few upsets. However, the Hokies are due for a win here. Tech hasn't beaten Pitt since 2000.
Oct. 26th vs. Duke (Blacksburg, VA)
The only good aspect of this schedule is that Tech will not leave Blacksburg the entire month of October. So, if you enjoy autumn in Blacksburg well you're going to get a nice dose of it this fall. The Hokies will enjoy a much needed bye week before hosting the Blue Devils for a 2nd consecutive season. Duke has not beaten Tech yet since the Hokies joined the conference. I don't see that happening this year but I do expect the Blue Devils to keep closing the gap.
Nov. 2nd at Boston College (Chestnut Hill, MA)
Back to Boston we go for a 2nd consecutive season. Hey, it's not all bad. The guys will only have to endure the cold for a few days before spending two in Miami the following week. BC has a new coaching staff and will be in complete rebuilding mode. But, when it comes to playing in old Big East stadiums, it's hard to rule anything out.
Nov. 9th at Miami (Miami, FL)
This game is impossible to predict. Miami could be without many of its players and might not be able to participate in the post-season once again in 2013. But, if the NCAA does go light on the Hurricanes, this could be a crucial late season matchup for the Hokies. Plus, you know Logan Thomas and Co. want to avenge their loss their in 2012.
Nov. 16th vs. Maryland (Blacksburg, VA)
Senior Day 2013 will come against a completely unknown Maryland team. By that I mean, until the season starts you have no idea what to expect out of the Terps. They could be a solid team this year. They have to talent to take a big step forward here in the 2nd year of the Randy Edsall project. But, will injuries keep them from being bowl eligible next year? It's too early to tell.
Nov. 30th at Virginia (Charlottesville, VA)
The annual battle for the Commonwealth Cup will come a little later in the month of November than we're used to thanks to a very late Thanksgiving this year. As it stands, this could be a big game for several reasons. Tech could need to win this to clinch the Coastal Division and return to Charlotte for a shot at the ACC Championship. Two, UVA may need to win this to go to a bowl. And lastly, UVA may need to win this if Mike London wants to retain employment. There's also that decade of dominance thing I'm sure the Hokies would love to embrace. 10 more years! 10 more years! 10 more years!
Lasting Thoughts
To be honest, I really don't like this schedule.
Georgia Tech on a short week? Yikes. Defending national Champions? Double Yikes! Back-to-back away games at the ACC's two most directionally polar opposite schools? Triple Yikes!
Still, a really good football team could triumph through this schedule at a 10-2 pace. Yes, GT will be tough, as will UNC, Pitt, Miami, Maryland, and several others. But, all those games are winnable with the right gameplan and execution. But, my biggest fear is how well this Virginia Tech offense will start out of the gate. Too many turnovers, missed assignments, and poor communication could ruin any hopes at a better season in 2013.
After last season, I think I could survive a 9-3 effort this year, especially if that gets us back to Charlotte with a 6-2 record in conference.
Lastly, as for the Thursday night game, I can't tell what happened. I think the Hokies had the option of scheduling it against UNC but maybe the Tar Heels backed out. That's about the only logical conclusion I can come to. It's unfortunate that there won't be a fun midweek game to attend this season. Let's just hope Tech takes care of business so some of these October home games can at least turn into 3:30 starts. That may be the best we get this season.
Follow us on our Social Media Sites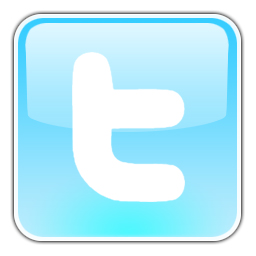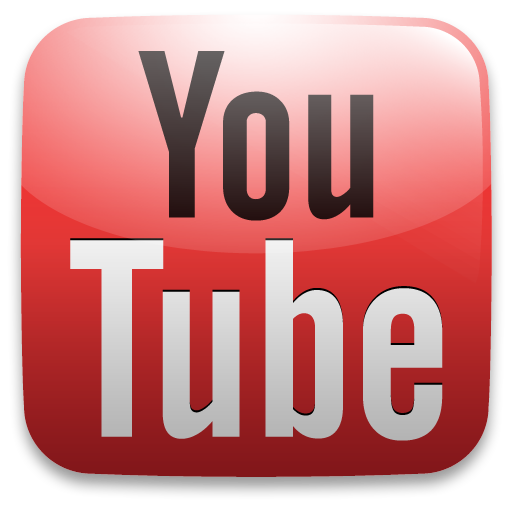 Enjoy this post? Subscribe to our RSS Feed and never miss another! Or sign up to get exclusive VirginiaTechFan.com Sports Analysis delivered straight to your inbox!