Share This Post
In recen
t years, National Signing Day has become a bit of a holiday for college football fans.  It's the only day where all 124 division one teams can celebrate a victory.  Today, the Hokies are expected to sign 14 additional recruits along with the four that are currently on campus.  Once they sign their Letter of Intent, they're contracted to enroll at the school they've signed with.
If you're looking for some in-depth analysis of these players, make sure you download our 19 page Signing Day Report available for free below.
Also, meander you're way over to Hokiesports.com at 11 pm and watch the two hour Signing Day Live show featuring Bill Roth, Bryan Stinespring, and several other members of the coaching staff.  You'll hear what they have to say about this recruiting class and more.
GO HOKIES!
Players Who Have Signed
WHY HE CHOSE TECH: "Tech was my favorite team growing up. I used to watch them play every weekend, and then when I got the (scholarship) offer, I thought, 'Virginia Tech's my favorite team, so why not go there?'" 
WHY HE CHOSE TECH: "It was down to Virginia Tech and Virginia for me, and after visiting both, I just like Tech's campus more. The coaches were more friendly, and I just felt more at home there."
WHY HE CHOSE TECH: "Virginia Tech made me my first offer in the spring of my 11th grade year. Coach (Torrian) Gray came down, and he picked it up in the recruiting process more than anyone else. I had 22 offers, and he was coming down there multiple times a year. So he really influenced me, and then I came for my official visit and loved everything about Virginia Tech. I loved the campus. I loved the coaches, and they made me feel like I was important.  Coach (Frank) Beamer said that even if I got hurt, I'd still have my scholarship, and education is the most important thing to me."
WHY HE CHOSE TECH: "I chose Tech because I loved the campus when I came up there. I think I can focus on school and be focused in football. They have a winning program there, and Frank Beamer was serious about me being a quarterback. A lot of schools wanted me to move to receiver, but he really wanted me as a quarterback. That said a lot."
WHY HE CHOSE TECH: "I just liked the atmosphere there. I met with both Beamers, Coach Shane and Coach Frank, and Coach Frank Beamer flew down and saw my parents. I liked what they had to offer. There's a chance for early playing time, and I'll get a good education. I just wanted to be a part of the family."
WHY HE CHOSE TECH: "I really liked the academics. They have what I'm looking to study (biological sciences). The coaches and the program are nationally recognized. I just thought it was the best place for me."
WHY HE CHOSE TECH: "It's a good fit for me. I grew up watching them as a kid. They made me feel at home when I've been there. I went up there my freshman and sophomore years, and then my junior year, I went up for a camp. I've been to games, and they've always made me feel welcome."
WHY HE CHOSE TECH: "It was close to home, and it felt like home when I visited there. It felt right when I met with and visited with Coach (Shane) Beamer. They have a good business school, and they're adding a new wing to it. Education was important to me."

_______________________________________________________________________________________
Hokie Fans! Do You Use a Smoker or BBQ for Pork or Beef? Or Do Any Type of Grilling?

Check out this Must Have tool for Handling and Shredding Smoked Pork or Beef.

Alsing Meat Claws - These meat handler forks make shredding smoked pork or shoulder a breeze.

The folks at Alsing are offering Virginia Tech Fans the chance to get them on Amazon at a 30% discount with Promo Code 'MEATCLAW'

Their only ask in returns is that you leave an honest review on Amazon once you purchase and use them!
______________________________________________________________________________________
WHY HE CHOSE TECH: "It was somewhere I felt comfortable. I was familiar with the coaches because my brothers went there, and I just thought it was a program that could get the most out of me as a player and a person."
WHY HE CHOSE TECH: "I just thought it was a good family place. I thought they had a family atmosphere there. I've been going to camps up there since I was in the ninth grade, and I had built relationships with the coaches. I just thought it was the place for me."
WHY HE CHOSE TECH: "Virginia Tech was the first to offer (a scholarship) and the first school I fell in love with. When I saw the campus and the facilities there, I fell in love with the place and thought it was the right place for me."
WHY HE CHOSE TECH: "It felt like the right thing to do. It's not far from home. It was down to UVa and Tech, and I didn't want to go to UVa."
WHY HE CHOSE TECH: "Nobody showed interest in me but Virginia Tech. I like the coaches there and the players, and it's a good academic school. It's close to home. No one else was giving me any feedback, so I chose Tech."
WHY HE CHOSE TECH: "I wanted to go in-state, so it was between Tech and UVa. I just couldn't see myself waking up every morning at UVa. Plus, the atmosphere at Tech is great, you've got great people surrounding you, and you're going to get a good education."
WHY HE CHOSE TECH: "It just felt like home to me. I took a (unofficial) visit there this summer, and I liked what I saw, and I've grown up around the program. I've been there with my dad when I was little, and I've probably been up there five times since I started getting serious about football. It just felt right for me."
WHY HE CHOSE TECH: "It's really all I know. I grew up as a Virginia Tech fan. I love Virginia Tech, and my family always loved Virginia Tech. When I got that (scholarship) offer, it was like a dream come true."
WHY HE CHOSE TECH: "You can't get better coaches. Coach (Bud) Foster and Coach (Frank) Beamer are great, and Coach (Charley) Wiles can make me better as a player. It just felt like family there. I've got a lot of family and friends who go there, and it's going to feel like I haven't left Fauquier County."
WHY HE CHOSE TECH: "I took a couple of visits, and I really bonded with the players and coaches there at Virginia Tech. It's a great place for a lineman coming in, with the new coaches, and there's an opportunity for early playing time."
Follow us on our Social Media Sites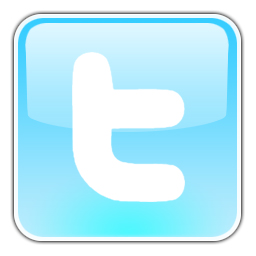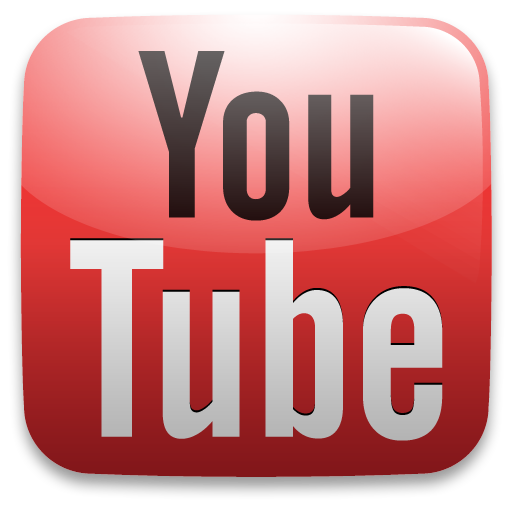 Enjoy this post? Subscribe to our RSS Feed and never miss another! Or sign up to get exclusive VirginiaTechFan.com Sports Analysis delivered straight to your inbox!